The People's Theatre, Binghamton
Introduction
Built in 1913 of reinforced concrete and known as the Willey Block this 400-seat theater was promoted as an "absolutely fireproof photoplay house" and "one of the most modern structures of its character in the country."
Images
View of building as it appears today, with photo inset showing opening day of the People's Theatre.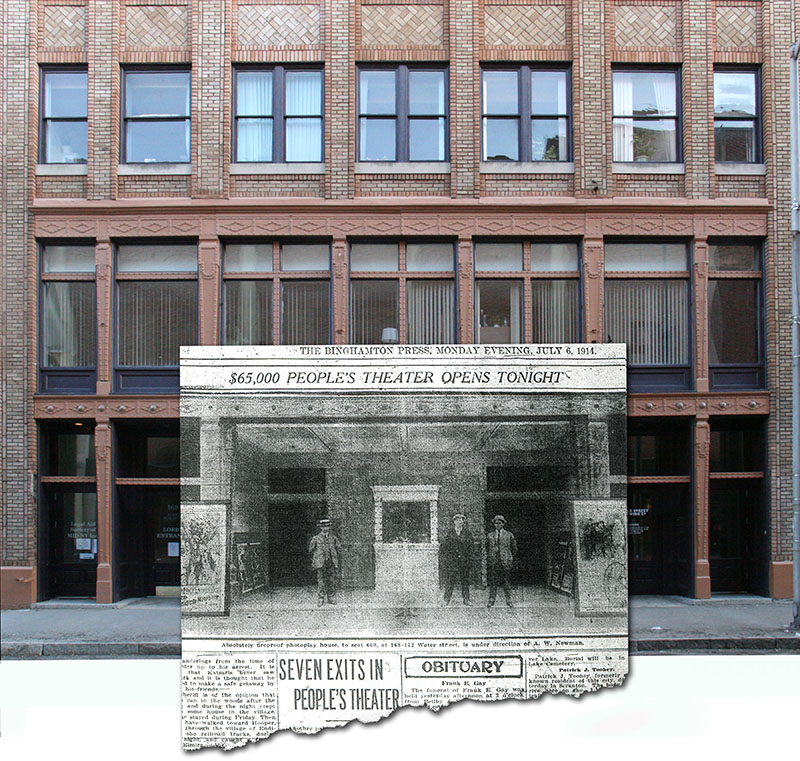 The People's Theatre opening day announcement.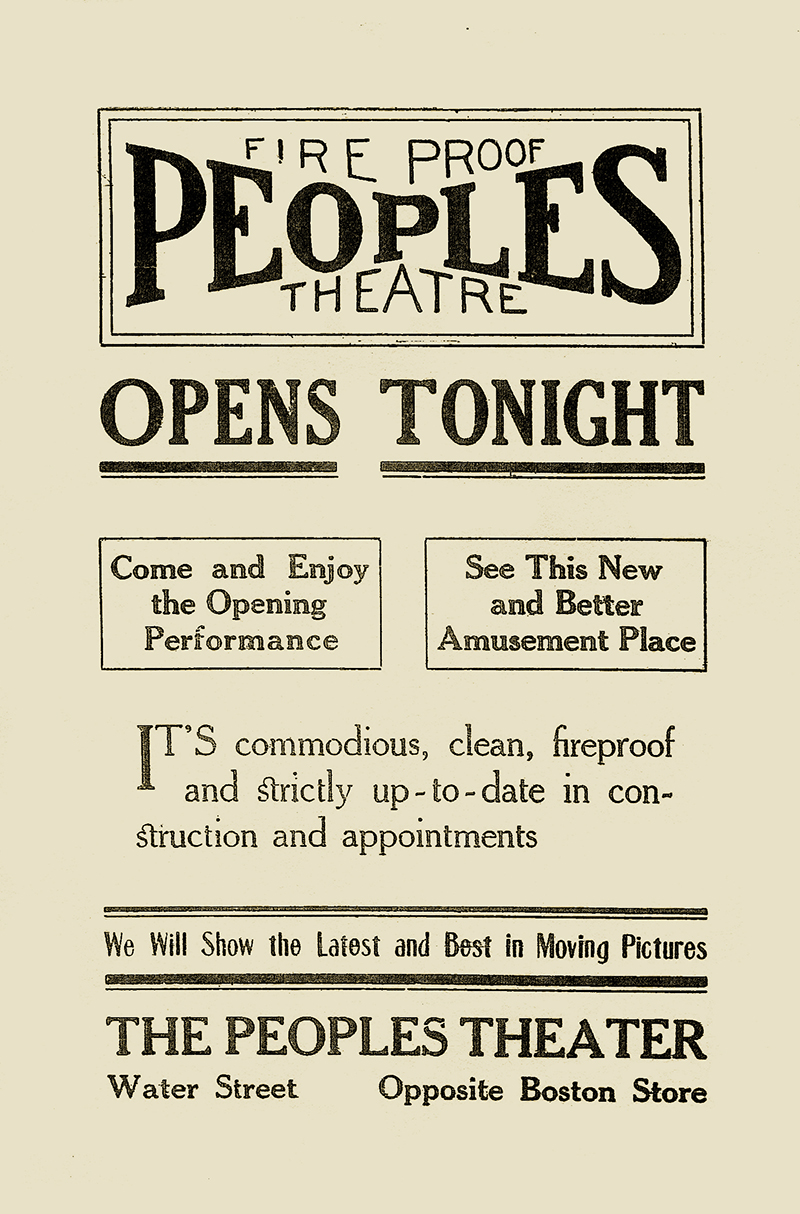 Backstory and Context
In 1913 Albert Willey was contracted to build a five-story building to house a 400-seat movie theater. Built of reinforced concrete and known as the Willey Block it was promoted as an "absolutely fireproof photoplay house" and "one of the most modern structures of its character in the country." Ground was broken on September 11, 1913, and on the following July 6, the People's Theatre opened to a packed house.
Upper floors of the building were occupied by the Lewis M. Weed Company, a manufacturer of overalls that would in later years become the Drybak Corporation.
The theater was an immediate success and continued to thrive for several years. Then in the late 1920's, with the advent of sound in motion pictures, the silent film era came to an end. For reasons unknown, the People's Theatre held fast in its resistance to the new technology, and by the end of the decade attendance had declined to a point where the theater could no longer continue to operate.
In 1930 the interior of the building was converted into an indoor 18-hole miniature golf course. After 2 years the business closed, the building reopened as the People's Dance Palace and Restaurant.
Today the building is home to a popular brewery and restaurant known as the Water Street Brewing Company. The outside of the building looks much as it did when it first opened a century ago. Marquee lights still line a cast iron façade and frame the lower level, where the original center entrance and ticket booth have long since been replaced by windows. Inside, large stainless steel brewing tanks, a bar and dining tables fill the old theater space. Interestingly, the original sloping theater floor lies hidden in darkness below the current floor, where it is surrounded by faded wall murals that once provided outdoor ambiance for indoor golfers.
Additional Information