Allen Street Baptist Church and St. Paul Baptist Church
Introduction
Author-Uploaded Audio
At the corner of East 17th and Allen streets stands a church with a rich history in the community. The former Allen Street Baptist Church started as a Sunday School in 1897 in the Louise Mill School House. It came under the sponsorship of the 12th Street Baptist Church and grew rapidly. Originally named The Belmont Baptist Church, it was organized with 44 members, who hired a minister and deacons with help from the mill.
Images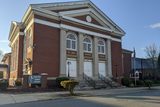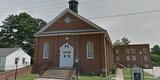 Backstory and Context
The construction of a new church on Pegram Street was completed in 1902, and its name was changed to the Louise Baptist Church. By 1909 it had reached capacity, and when a new property was purchased at Allen and East 17th, it quickly reached capacity again in 1912, and again in 1916. The church continued to grow and build, adding an educational wing and eventually a new permanent sanctuary. It grew to be the 4th largest Baptist church in Charlotte, training laymen and missionaries.
On a similar timeline in Charlotte's Brooklyn neighborhood, a small group organized Saint Paul Baptist Church when a few people associated with the Primitive Baptist denomination decided to become affiliated with the Missionary Baptist. This group came together in April 1900 and worshiped in Brooklyn. It was one of the first churches in Charlotte to broadcast a radio ministry, starting in 1951. In 1969, the congregation realized they would not be able to meet the requirements to remain in Brooklyn during Urban Renewal, and they began looking for a new location. The current location of St. Paul Baptist Church was purchased from Allen Street Baptist Church.
Start walking south down Allen Street one block to find the next medallion at the corner of East 16th Street. We will learn about the Centra Square housing development and how the St Paul Baptist Church is helping to alleviate some of the affordable housing crisis in Charlotte.
Additional Information