This entry includes a walking tour! Take the tour.
Introduction
Elmwood Cemetery is one of Uptown Charlotte's most unique and historic locations. Did you know it's also a certified arboretum? City of Charlotte Arborists will give tips on how to identify some of the special trees in the cemetery. The Cemetery Manager will discuss the cemetery, its monuments and historical figures buried there.
Images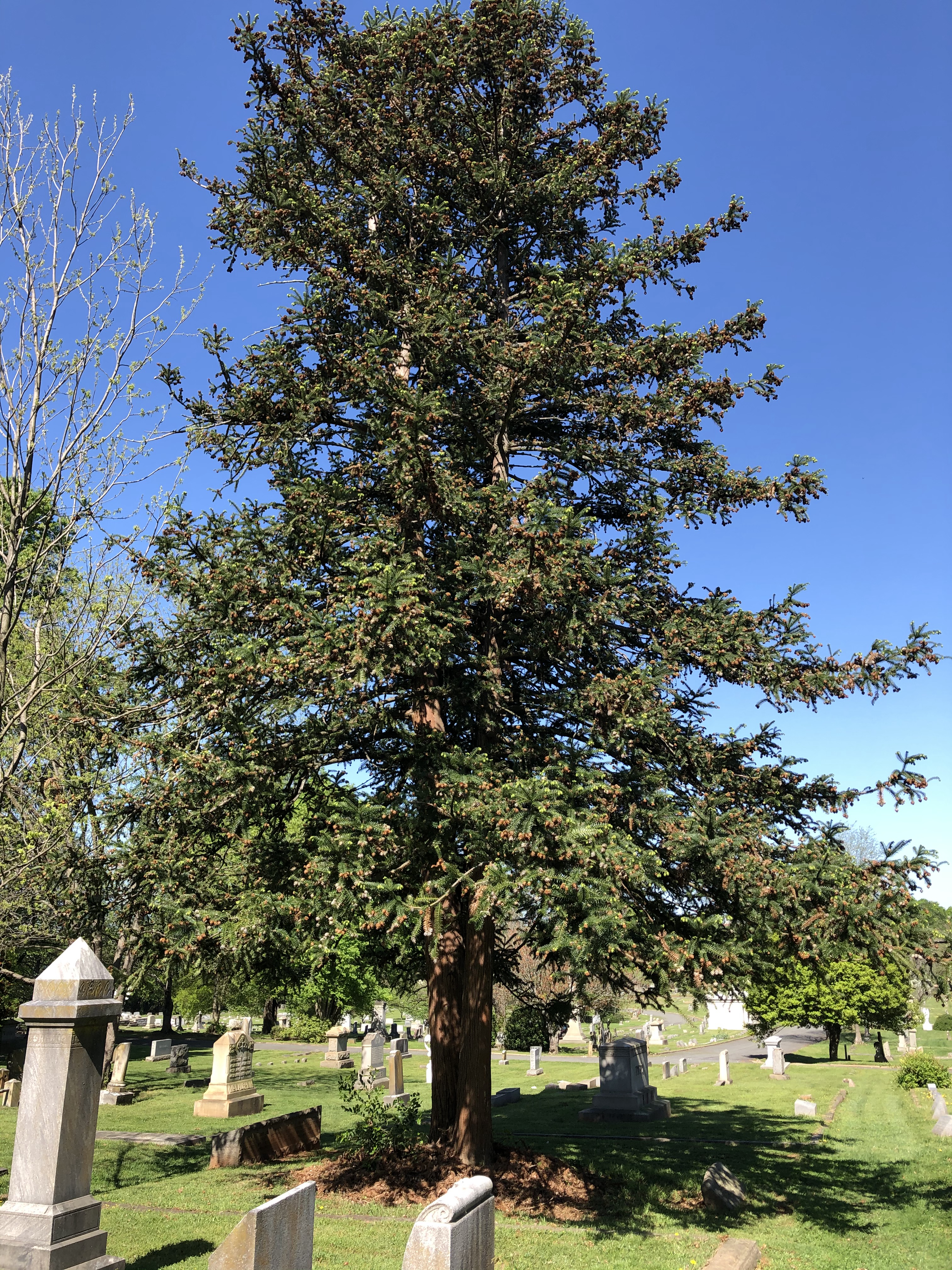 Backstory and Context
For over 160 years Elmwood cemetery has been serving Charlotte citizens. The first recorded burials date back to 1855. Many of Charlotte's prominent citizens are buried in Elmwood. The cemetery has grown from 25 acres to over 70 acres which includes the 9th Street Pinewood African American cemetery. Throughout the years as family members would pass on, families would plant different species of trees in remembrance of their loved one. This is how many of the trees in Elmwood have grown into the beautiful specimens they are today. Elmwood Cemetery is also significant as an integral part of the center city's urban landscape. Like many urban cemeteries in the nineteenth century, Elmwood served as a place of respite for the living as well as the dead. Elmwood's strategic location and neatly kept, shady lawns attracted many Charlotteans looking for a place in town to take their family walks and Sunday picnics. As one of the few green spaces remaining in the heart of center city Charlotte, Elmwood still serves as a place for residents and workers seeking relief from the noise and bustle of the city. The cemetery division is part of the landscape division for the city of Charlotte. The city would like to share to the public the different species of tree's that have been planted throughout the years.
Additional Information