Pilgrim Baptist Church
Introduction
Organized by a group of escaped slaves from Boone County, Missouri, Pilgrim Baptist Church was created in St. Paul, Minnesota to cater to the group of Black men, women, and children who had relocated to free Minnesota and now sought a place of worship. The church was officially created in 1883; its first Reverend was Robert Hickman.
Images
Pilgrim Baptist Church in the 1980s.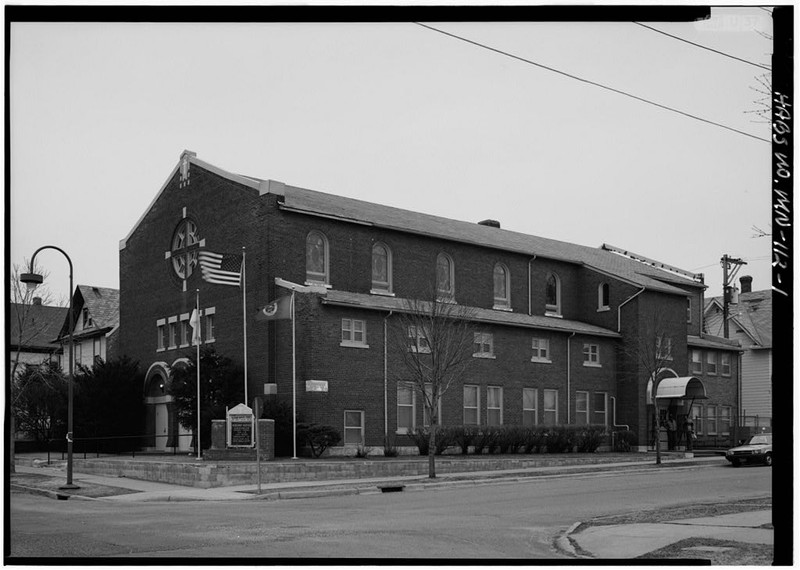 Robert Hickman, one of the known founders of Pilgrim Baptist Church.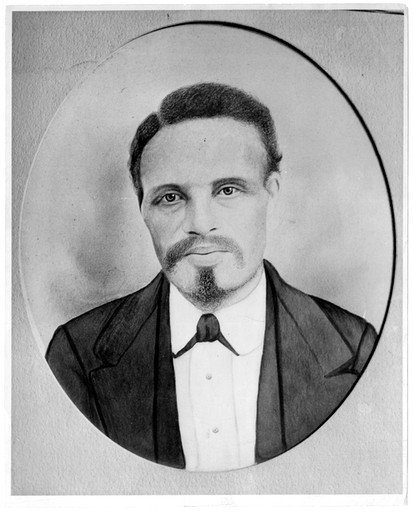 Backstory and Context
Pilgrim Baptist Church was founded in 1863 after a group of runaway slaves from Black men, women and children from Boone Country, Missouri. Accounts are somewhat mixed but at least one report says the group was granted protection by Union soldiers who transported them to the Underground Railroad. This journey eventually led them to Minnesota.

One of the men in this group was Reverend Robert Thomas Hickman. He was a former slave from Ohio who had worked on railroads and as a construction worker of sorts, doing various odd jobs for his master. This master was highly progress teaching Hickman how to read and write. And then encouraging him to preach to his fellow slaves about the glory of God. Hickman and others arrived in St. Paul by boat. Upon arriving in Minnesota by way of the Mississippi the large outfit of Black men, women, and children was split into three groups, one went to Duluth, one to St. Paul, and the other to an unknown city in southern Minnesota.

The group that were set to St. Paul settled there. And at the urging of Reverend Hickman began to search for a place of worship. While searching the group took on the name "pilgrims" due to their lost yet faithful sort of state. Unable to establish a formal place of worship the group held small prayer group services in their homes. After doing this for a time they found a run down lodge room for rent at the Concert Hall Building in downtown St. Paul. The group spent two months here before they were able to assemble a formal congregation run by the ordained Reverend Hickman. The group received the approval of mission status from a prominent Black Baptist Church in St. Paul that January, 1864. For the next two years the church would grow until formally becoming Pilgrim Baptist Church of St. Paul in 1866.

At this point the church still had 6 of its original charter members including the Reverend and his wife, Fielding Combs, Henry Moffitt, John Trotter, and Giles Crenshaw. This original group petitioned the First Baptist Church of Minnesota for permission to purchase land on which to build a formal church. Permission was granted and the Pilgrims bought a lot for $200.00. The first Pilgrim Baptist Church was built between Sibley and Morris Streets. The building sat nearly 300 members and was made of stone and wood. The entire purchase cost less then $2400. During these years two white ministers served the congregation. The first was William Norris and the second, Andrew Torbert. It was not until 1878 the Hickman was able to become the congregation's official minister. Succeeding Reverend Bird J. Wilkins. succeeded Hickman in 1886. And during Reverend Wilkins' pastorate the church was moved to its current lot between Cedar Street and Summit Avenue. Today Pilgrim Baptist Church still sits at Cedar and Summit and serves more than 200 members.
Sources
"PILGRIM BAPTIST CHURCH | Where the Walk of Faith Transforms Lives." PILGRIM BAPTIST CHURCH | Where the Walk of Faith Transforms Lives. Pilgrim Baptist Church, n.d. Web. 07 Apr. 2015.
Additional Information