Earthquake Refugee Shack
Introduction
This Earthquake Refugee Shack was part of the rehousing program funded by the Relief Organization after the devastation of earthquakes and fires in San Francisco. Today this structure is a private residence.
Images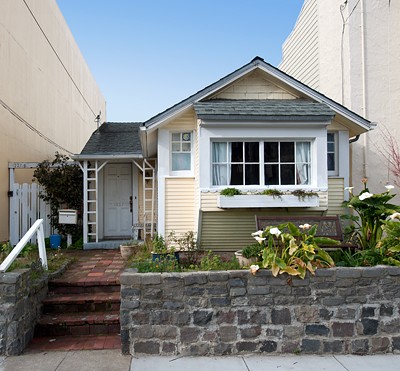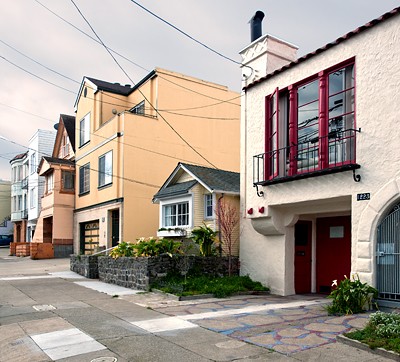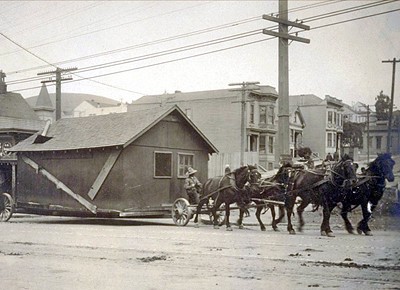 Backstory and Context
James E. Phelan organized the Relief Corporation to rehome 16,448 citizens after the destruction caused by earthquakes and fires. The Relief Corporation implemented three programs to solve the problem.

The first program was a flat grant of 33% of construction costs for rebuilding, payable after the building was completed.

The second program was public housing, constructed on public land, for expected long-term occupancy of those who could not afford "market rate" housing.

The third program was the construction by the City Corps of Engineers, commanded by US Army General Adolphus Washington Greeley, of 5,610 cottages consisting of two or three rooms, a gas connection, and a coat of green paint. The average cottage size was 10 X 14 feet. The houses were built in public parks and squares throughout the city and leased to the homeless.

These cottages were built with the intent of moving them to private properties, and all rent would be refunded after the cottage was relocated. The cottages filled public spaces and gave low-income families a chance to be homeowners.
Sources
1906 Earthquake: Refugee Camps. National Park Service. Accessed April 13, 2017. https://www.nps.gov/prsf/learn/historyculture/1906-earthquake-relief-efforts-living-accommodations.htm.

Bevk, Alex. Remembering Earthquake Shacks, San Francisco's Original Tiny Houses. SF Curbed. Accessed April 13, 2017. http://sf.curbed.com/2015/2/24/9988502/remembering-earthquake-shacks-san-franciscos-original-tiny-houses.

San Francisco Landmark #171 Earthquake Refugee Shack. Noe Hill. Accessed April 13, 2017. http://noehill.com/sf/landmarks/sf171.asp.

1906 Earthquake Refugee Cottages. Outside Lands. Accessed April 13, 2017. http://www.outsidelands.org/shacks.php.


Additional Information