Castro Camera and Harvey Milk Residence
Introduction
Castro Camera was a retail shop in the Castro District, operated by Harvey Milk for six years, from 1972 until his assassination in 1978. The store became a hub for the growing local gay community and was used as a headquarters for the Harvey Milk campaign. It is now a location for the Human Rights Campaign and is San Francisco Landmark #227.
Images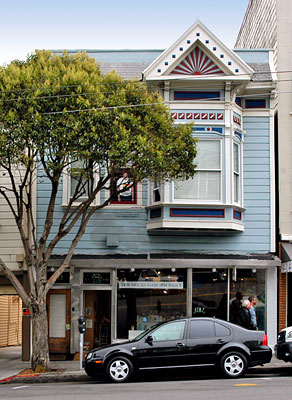 Harvey Milk outside Castro Camera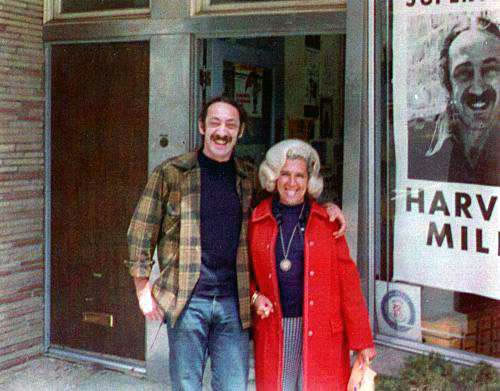 A memorial plaque outside of the former Castro Camera store.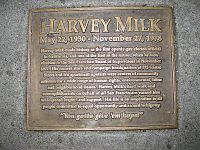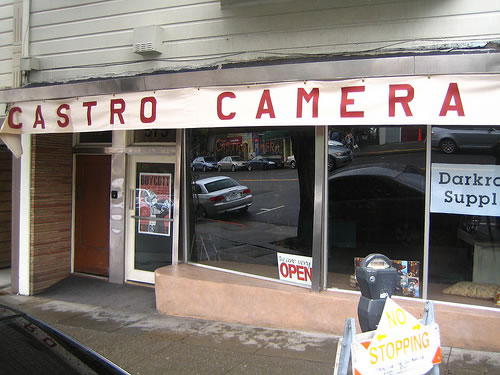 Backstory and Context
Harvey Milk was a keen amateur photographer and would often take and develop pictures. One day Milk was disappointed when a developer ruined one of his rolls of film, so he and his partner, Scott Smith, decided to open this store in 1972 with the last of their savings. In a short space of time the shop developed a reputation for being open and gay-friendly, leading many to travel from around the US to visit the Castro and have their sexual orientation accepted.
The shop became more than selling cameras and developing film, it became a refuge center for new LGBT arrivals to the city. Milk also turned the shop into an official polling station for elections. Due to his civic work within the gay community, Harvey Milk quickly became known as the Mayor of Castro Street.
When Harvey decided to stand for election he used the shop as his campaign headquarters. After a few failed attempts, his fourth campaign resulted in Milk's election to the San Franciscan Board of Supervisors, making the city to be the first in American to widely accept a gay public official. The top floor served as Milk's residence with his partner.

Castro Camera is now home to The San Francisco Human Rights Campaign Action Center. The store was a safe haven for the LGBT community when Harvey Milk first opened it, and that still holds true today with the HRC as its owner.
Sources
San Francisco Landmark #227 Castro Camera and Harvey Milk Residence. NoeHill. Accessed March 23, 2017. http://noehill.com/sf/landmarks/sf227.asp.

My Castro. Accessed March 23, 2017. http://www.mycastro.com/castro-camera.


Additional Information