Building 2101; Countee Hall: Fort Leonard Wood's Former Black Officers' Club
Introduction
This historic structure serves as a reminder of how recently the Armed Forces of the United States maintained segregation, as does the mural painted by an African American artist on stonework laid by German POWs during World War II. Building 2101 was erected in 1941 and served as the Personnel Adjutant's Office for the Engineer Replacement Training Center, 7th Training Group which was manned by African American troops. The building was later used as the Black officer's club in 1943 after some African American officers attempted to utilize the previously all-white service clubs. An addition was built to accommodate the social functions that the building hosted and now the stonework of the addition includes a mural by Staff Sergeant Samuel A. Countee. In 2019, the building was renamed Countee Hall to honor the veteran and artist.
Images
SSG Samuel A. Countee Hall with historical markers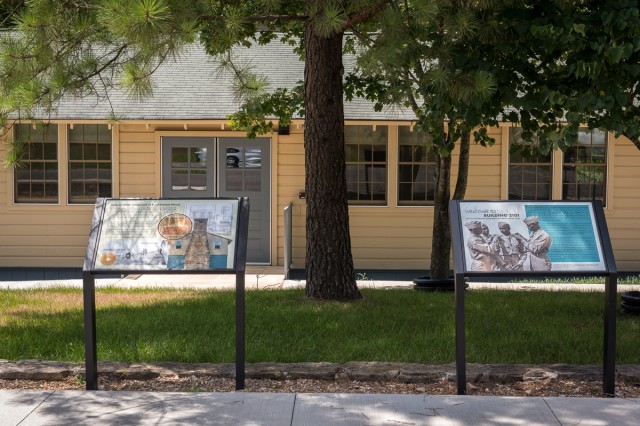 Mural by Countee, as it was restored in 1998

Surviving Temporary building from WWII era as it stands today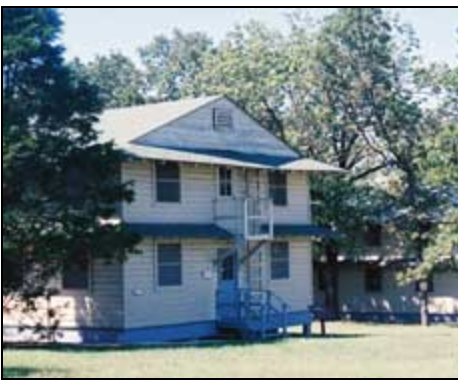 Barracks built at Fort Leonard Wood during WWII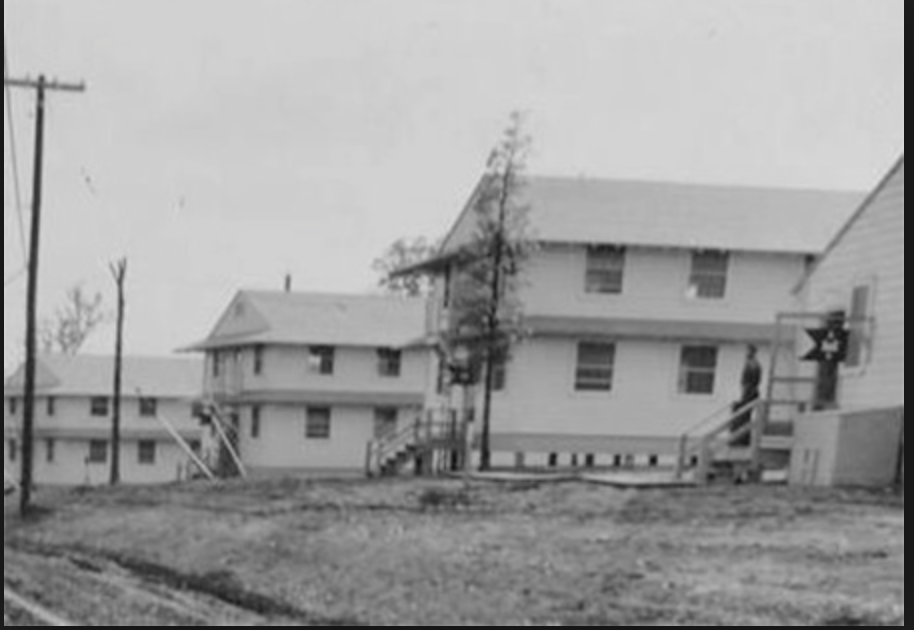 Backstory and Context
As the U.S. prepared to enter World War II, Fort Leonard Wood was designed to meet the need for training. By mid-1941 approximately 1,600 wooden buildings had been built to house, train, and mobilize over 300,000 troops. Among these structures was the Black Officers' Club: Building 2101, located on the corner of East Second Street and Replacement Avenue. Over time, the building has been renovated many times and now includes a mural that helps to commemorate its history during the World War II era and the contributions of Black soldiers before and after integration.
Countee was an established African American artist from Marshall, Texas who had had exhibitions at the Boston Museum School, Smith College, Howard University, the Institute of Modern Art, and at Harvard University and was a recipient of the Harmon Foundations scholarship in numerous other awards. In 1942, he was drafted into the U.S. Army. Assigned to the 436th Engineer Company, he ended up at Fort Leonard Wood. His military service sent him to Iran with the Persian Gulf Command in a mission to provide supplies to Russia in the Persian Corridor. At the end of the war, he returned to Fort Leonard Wood. 
It was at this time that Countee painted his four by ten and a half feet mural on three plywood strips with oil paint. The painting depicts an African American couple having a picnic with the man playing the banjo. The mural is the end of Building 2101, the former Black Officer's Club stonework laid by German POW's, and stands as a symbol of the Black military experience before full integration. Countee's mural, restored in 1998, is a reminder of a time when America was fighting two racially intolerant governments, yet had a segment of their own population being discriminated against. 
Sources
Buckley, Melissa. "Preservation Month a Time to Discover FLW History." Myguidon.com. May 8, 2014. Accessed April 18, 2015. http://www.myguidon.com/index.php?option=com_content&task=view&id=17200&Itemid=4. 
DPW- Environmental Division- Natural and Cultural Resources - Mural." Www.wood.army.mil. Accessed April 18, 2015. http://www.wood.army.mil/newweb/garrison/mural.html. 
Morgan, Michael. "2010 Center of Excellence." Armyengineer.com. July 1, 2010. Accessed April 18, 2015. http://www.armyengineer.com/FLW_series.pdf. 
Smith, Steven. "A Historic Context Statement for a World War II Era Black Officers' Club at Fort Leonard 
Wood, Missouri." Http://scholarcommons.sc.edu. January 1, 1998. Accessed April 18, 2015. http://scholarcommons.sc.edu/cgi/viewcontent.cgi?article=1210&context=archanth_books.
Image Sources
https://www.army.mil/article/225217/fort_leonard_wood_readies_for_memorialization_of_wwii_era_black_officers_club

Additional Information