Whitney Museum of American Art
Introduction
The Whitney Museum of American Art was founded in 1930 by Gertrude Vanderbilt Whitney, who was known as the leading advocate of American Art from 1907 to 1942. During this time, artists with innovative ideas were not given opportunities to exhibit and market their work. Therefore, Whitney purchased their work and showcased it for them. By doing so, she acquired more than five hundred pieces of art made by American artists. When Whitney offered to donate her collection to museums such as the Metropolitan Museum of Art, no museum was willing to accept it. This lead Whitney to open her own museum celebrating American artists and their art.
Images
Gertrude Vanderbelt Whitney. Photo taken November 17, 1931.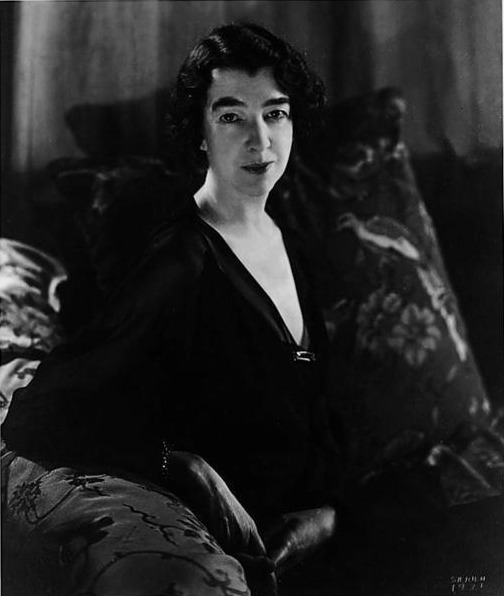 The Whitney Museum of American Art building opened May 1, 2015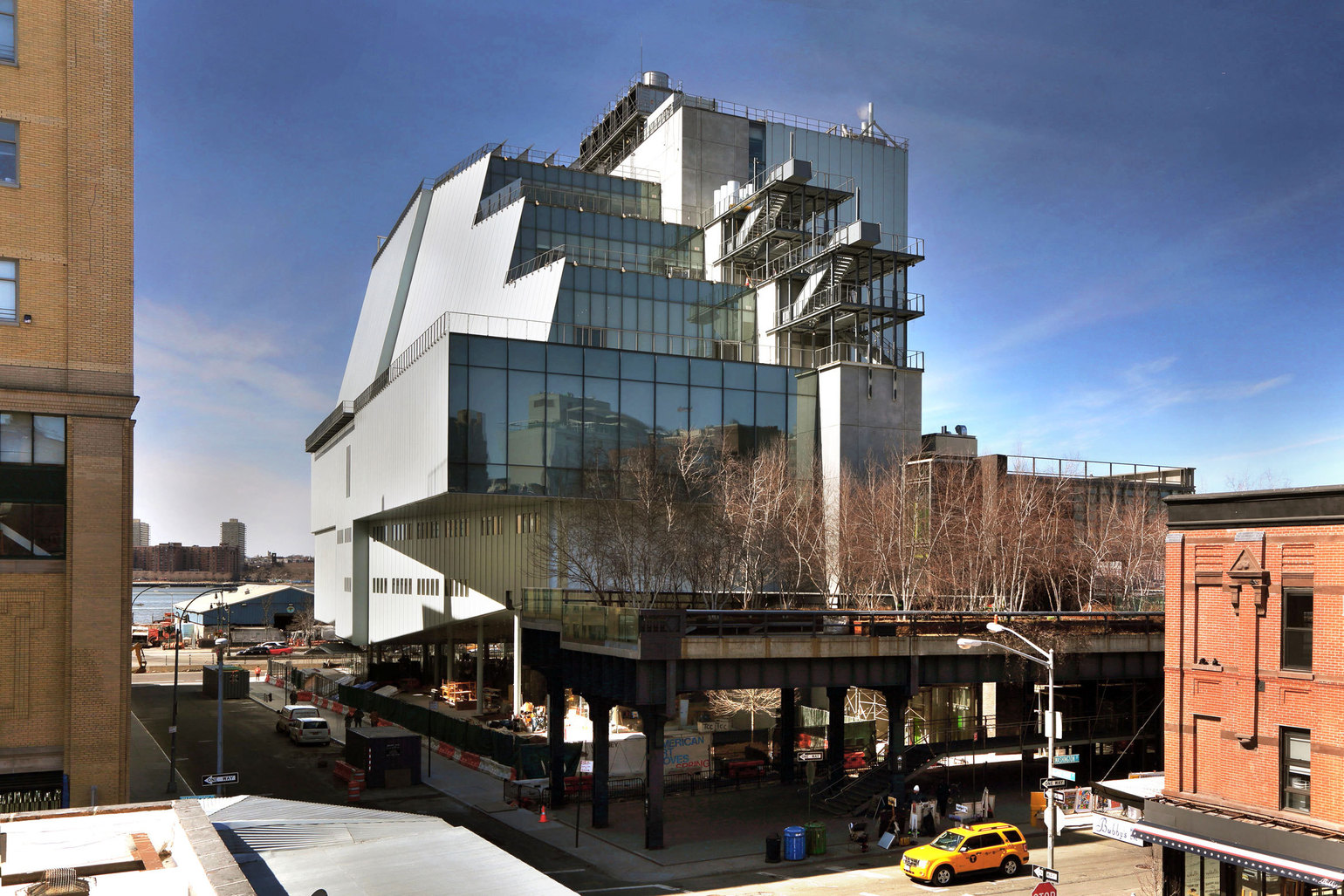 Backstory and Context
Gertrude Vanderbilt Whitney was born in 1875 in New York City. Throughout the first two decades of her life she fostered a reputation for creativity with particular interests in the arts. When she was twenty five years old she began to study sculpture under Hendrick Christian Anderson and James Fraser. Whitney eventually traveled abroad to Paris to study under Andrew O'Connor. Her love of art evolved over this time and became concentrated in American art. She appreciated American artist's works that were often over looked for being too different or unaccepted during the time period. Whitney recognized that she could help give these artists a platform to display their work. Thus, she began a collection of American art, and in 1907, she organized her first art exhibition at the Colony Club that showcased American contemporary paintings. Then, in 1914 she opened the Whitney Studio and it became the home to many of her collections.
In the decades leading up to her death in 1942, Whitney was recognized for her work in sculpture and pursued creative writing by becoming a published author. She continued to champion under-appreciated artists by buying their work, commissioning pieces, opening exhibitions, and even directly financially supporting artists. Throughout her life, Whitney opened a number of other studios in America and Europe, proving that she was truly the leading advocate for these artists. 
The Whitney Studio eventually became the Whitney Museum of American Art in 1931. The museum moved from its original location on West Eighth Street in Greenwich Village to a larger site on West 54th Street in 1954. Continued expansion of the museum's collections caused the need for relocation again in 1963. The new building on Madison Avenue at 75th Street opened in 1966 and remained in operation until October 20, 2014. The present location of the Whitney Museum of American Art opened on May 1, 2015 at 99 Gansevoort Street. The 2015 building was designed by internationally acclaimed Italian architect Renzo Piano. The move proved to be a triumph, and in 2016, the Whitney boasted some of the most impressive attendance numbers of any museum in the world.
Today, the Whitney's collection has expanded to include over 21,000 pieces of twentieth and twenty-first century American art, with works by over 3,000 artists. Whitney's original and founding collection of approximately 600 pieces of American works is included in today's collection. The Whitney offers lectures, readings, tours, workshops, and family programs to the public, and offers free digital access to selections from exhibitions, performances, audio guides, and more. The Whitney Biennial –  one of the museum's many programs – is the longest running-running survey of American Art, dating back to 1932. The Whitney also maintains the Frances Mulhall Achilles Library, which is a comprehensive research collection of materials relating to twentieth century modern and contemporary art. The Museum continues its original mission to be a platform for American artists to showcase their work.
Sources
"Gertrude Vanderbilt Whitney Papers, 1851-1975, bulk, 1888-1942." Archives of American Art. http://www.aaa.si.edu/collections/gertrude-vanderbilt-whitney-papers-7107/.
"History of the Whitney." Whitney Museum of American Art. http://whitney.org/About/History.
Library, Whitney Museum of American Art. Accessed October 17th 2020. https://whitney.org/Collection/Research/Library.
Stathaki, Ellie. Under Construction: The Whitney Museum's new HQ by Renzo Piano in New York, Wallpaper. October 16th 2013. Accessed October 17th 2020. https://www.wallpaper.com/architecture/under-construction-the-whitney-museums-new-hq-by-renzo-piano-in-new-york.
Visitor Figures 2016 Exhibition & Museum Attendance Survey. The Art Newspaper Review, vol. 289. Published April 1st 2017.
Image Sources
1931. Whitney Museum of American Art. Accessed October 17, 2020. https://whitney.org/about/history.

Lederman, Ed. "Whitney Museum of American Art." Whitney Museum of American Art. Accessed October 17, 2020. https://whitney.org/about.

Additional Information