Anderson House
Introduction
This beautiful home was built in 1898 for John Gary Anderson, who was a prominent figure in Rock Hill in the late 19th and early 20th centuries. He co-founded and was the president of the Anderson Motor Company, which was one of the few car manufacturers in the South. Anderson also contributed to the development of the city. As for the house itself, it is an excellent example of the Queen Anne style. Anderson chose the design from a published catalogue of plans by George Franklin Barber, who was one of the country's most well-known architects at the time. The house is listed on the National Register of Historic Places and continues to be a private residence today.
Images
The Anderson House was built in 1898 by its namesake, John Anderson, who co-founded one of the first car manufacturing companies in the South.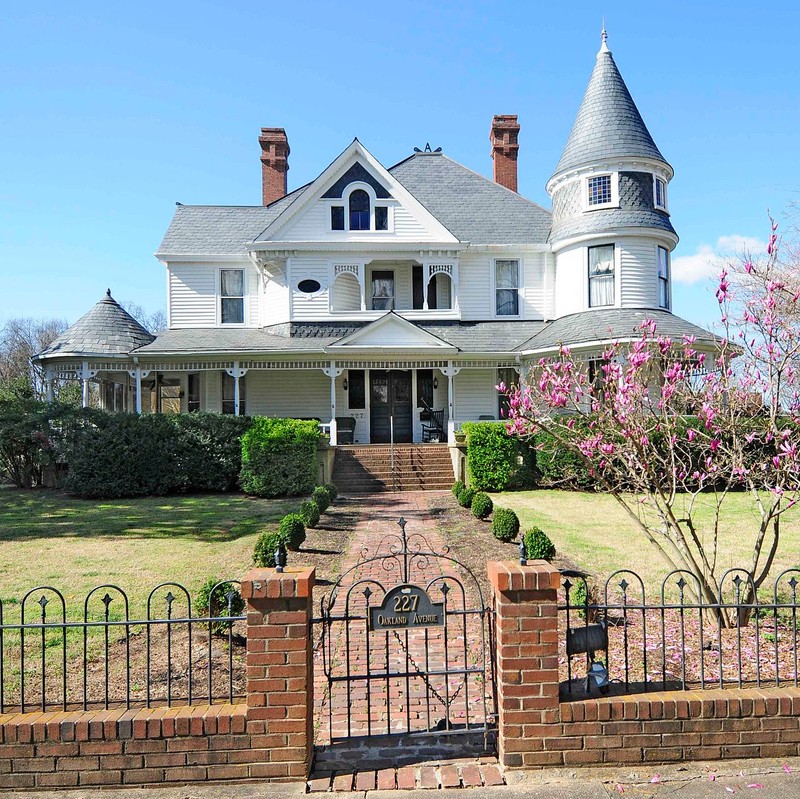 Backstory and Context
John Anderson was born in 1861. Soon after marrying his wife, Alice, in 1884 he co-founded the Holler and Anderson Buggy Company with his father-in-law. The company became the Anderson Motor Company and he served as president from 1905 to 1924. The company was known for building luxury cars manufactured by hand using the finest parts available. Its slogan was "A little bit higher in price, but...made in Dixie." Competition from other companies, such as Ford, that made cheaper cars forced the company to close in 1924.
Anderson contributed to Rock Hill in a number of other ways. He installed the first telephone exchange in the city, founded and served as the first president of the Rock Hill Chamber of Commerce, led the effort to pave the streets and sidewalks, and successfully lobbied for the first post office and U.S. District Court. Anderson also served on the Winthrop College Board of Trustees, and developed a plan to reduce cotton acreage in 1911 that prevented a financial crisis.
Sources
Wylie, Suzanne Pickens & Wells, John. "Anderson House." National Park Service - National Register of Historic Places Nomination Form. May 13, 1982. http://www.nationalregister.sc.gov/york/S10817746016/S10817746016.pdf.
Image Sources
Bill Fitzpatrick, via Wikimedia Commons: https://commons.wikimedia.org/wiki/File:Anderson_House.jpg

Additional Information