Unversity of Oregon Museum of Natural and Cultural History
Introduction
The Museum of Natural and Cultural History at the University of Oregon was created in 1936. It is the state's primary repository for anthropological and paleolithic artifacts. It contains hundreds of thousands of archaeological and ethnographic objects, fossils, biological specimens from around the state, the Pacific Northwest, and the world. The museum also contains a large zoological collection but archaeology, anthropology, and paleontology remain the institution's primary focus. The museum's website has links to web galleries that show highlights from the collections.
Images
The Museum of Natural and Cultural History was established in 1936.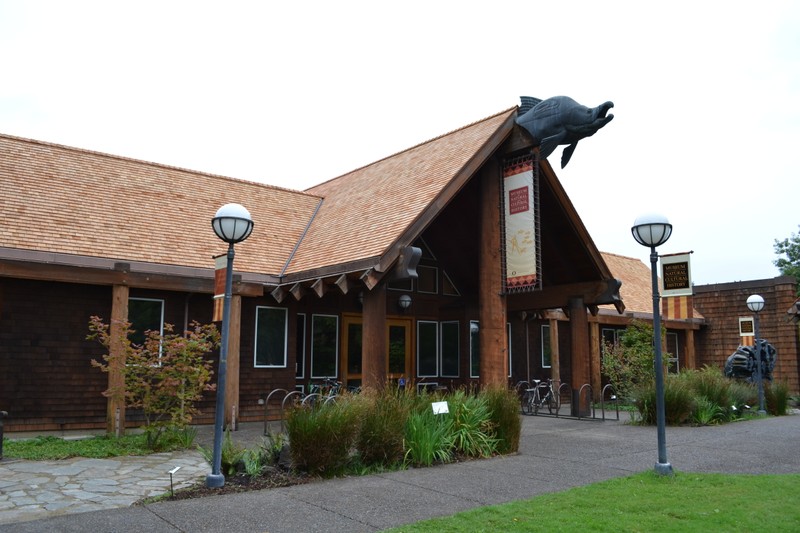 The museum's exhibits feature artifacts and specimens that highlight Oregon's natural and cultural history.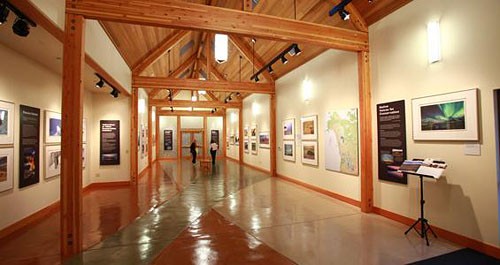 Backstory and Context
The museum's roots go back to 1876 when the university hired Thomas Condon as one of its first three professors hired. He brought along his large fossil collection, which would become known as the Condon Collection and a museum was established in his name—the Condon Museum. This museum and another one established in 1935 called the State Museum of Anthropology were combined to form the current one a year later. The museum was designed to replicate the Pacific Northwest Native Longhouses.
Sources
"About the MNCH." Unversity of Oregon Museum of Natural and Cultural History. Retrieved 4-17-15. http://natural-history.uoregon.edu/about.
Additional Information