Main Street Buildings - Garret & McNabb Block
Introduction
With an architecturally distinctive stair-step façade, this district reflects Main Street commerce within the New River coal fields, featuring commercial architecture post-dating the fire of 1910. The Garret and McNabb block of Mount Hope was completely rebuilt after the Great Fire of 1910. After losing the entire downtown commercial district, it was decided to utilize stone to rebuild the area. Five five-bay buildings and one three-bay building were built. With the exception of the three-bay building, each structure had space for two stores on the ground floor and six offices on the upper floor. The three-bay building had space for three stores. The stair-step facade utilized in these structures was a common architectural feature throughout the coal fields. Many different businesses have lined the streets of Mount Hope throughout the years including hardware stores, barber shops, pharmacies, and the local hang-out known as the Sweet Shop. However, as West Virginia's economy has suffered, so too have West Virginia's downtown districts. Most of the storefronts and offices are now abandoned, and one of the buildings has been demolished. Though this block still serves as a portal to Mount Hope, the fabric of the area has changed dramatically over the past century.
Images
Main St, pre-fire of 1910.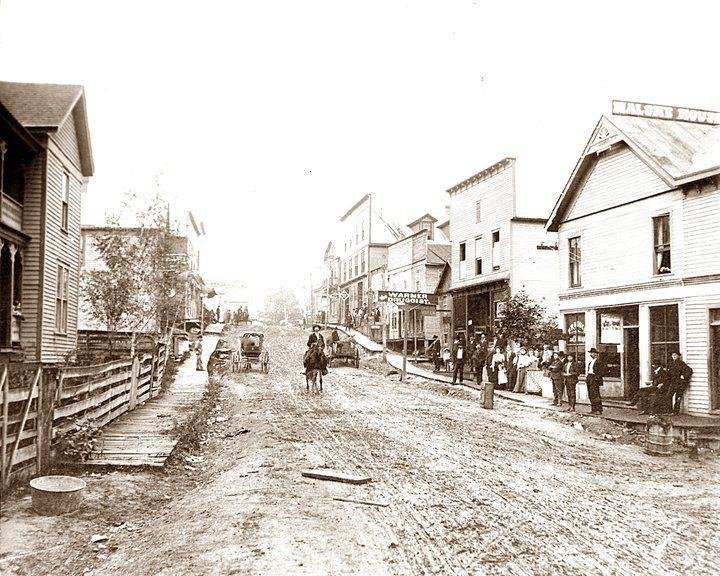 Postcard showing Garret and McNabb Block newly rebuilt. Rubble from post fire can still be seen on the West side of Main St. Ca. 1912.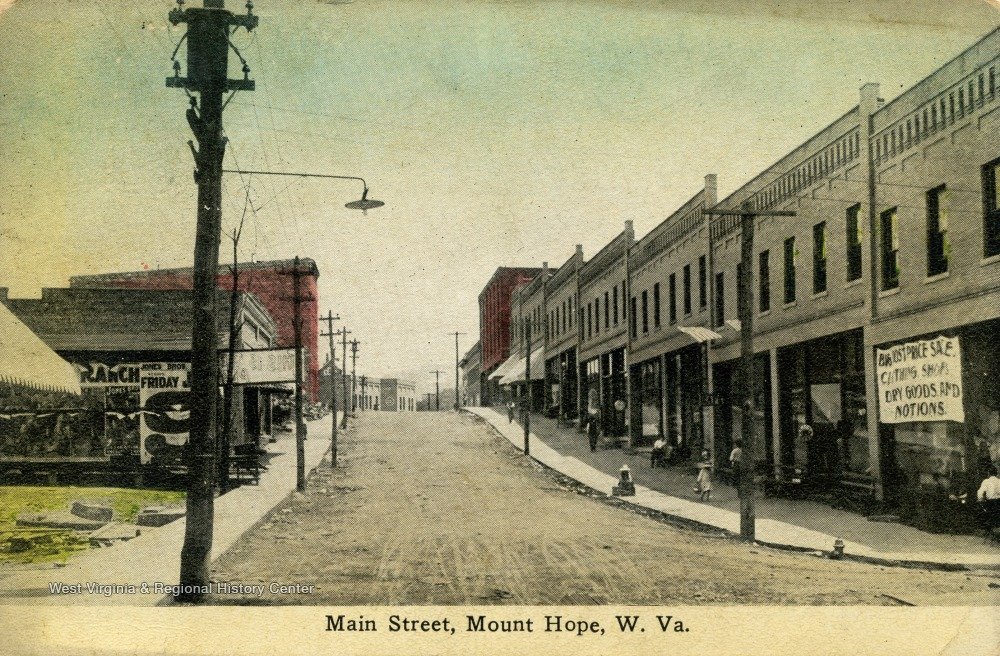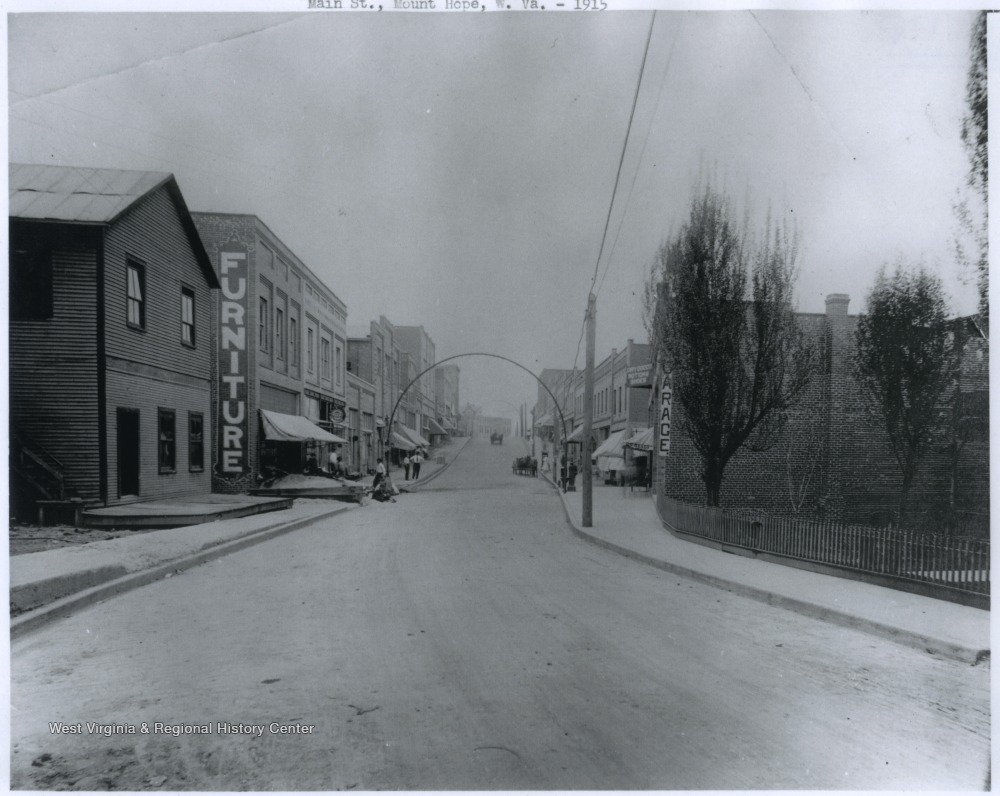 Main St Mount Hope, early 1920s-1930s.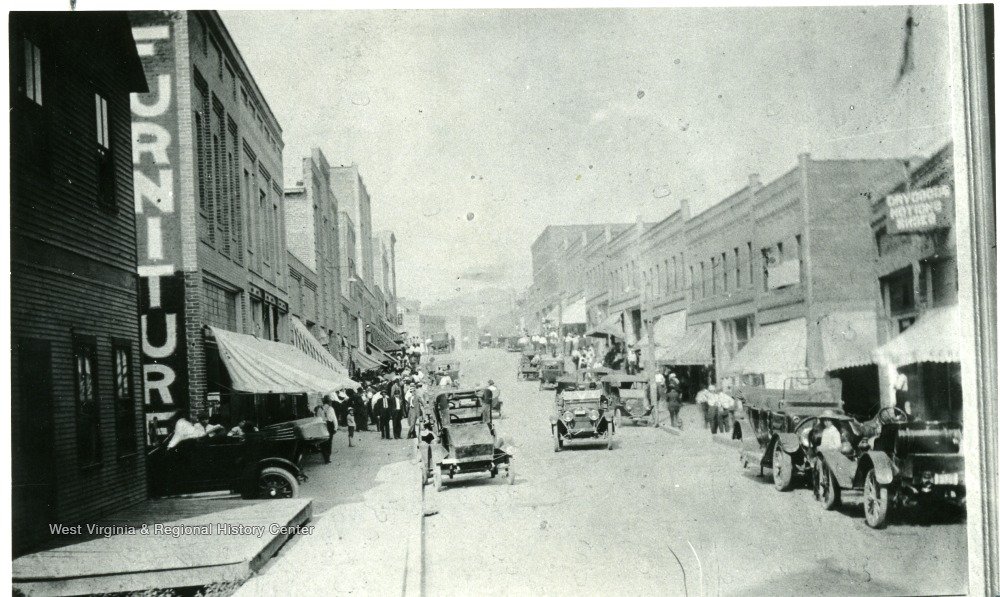 Parade with boy scouts, 1929.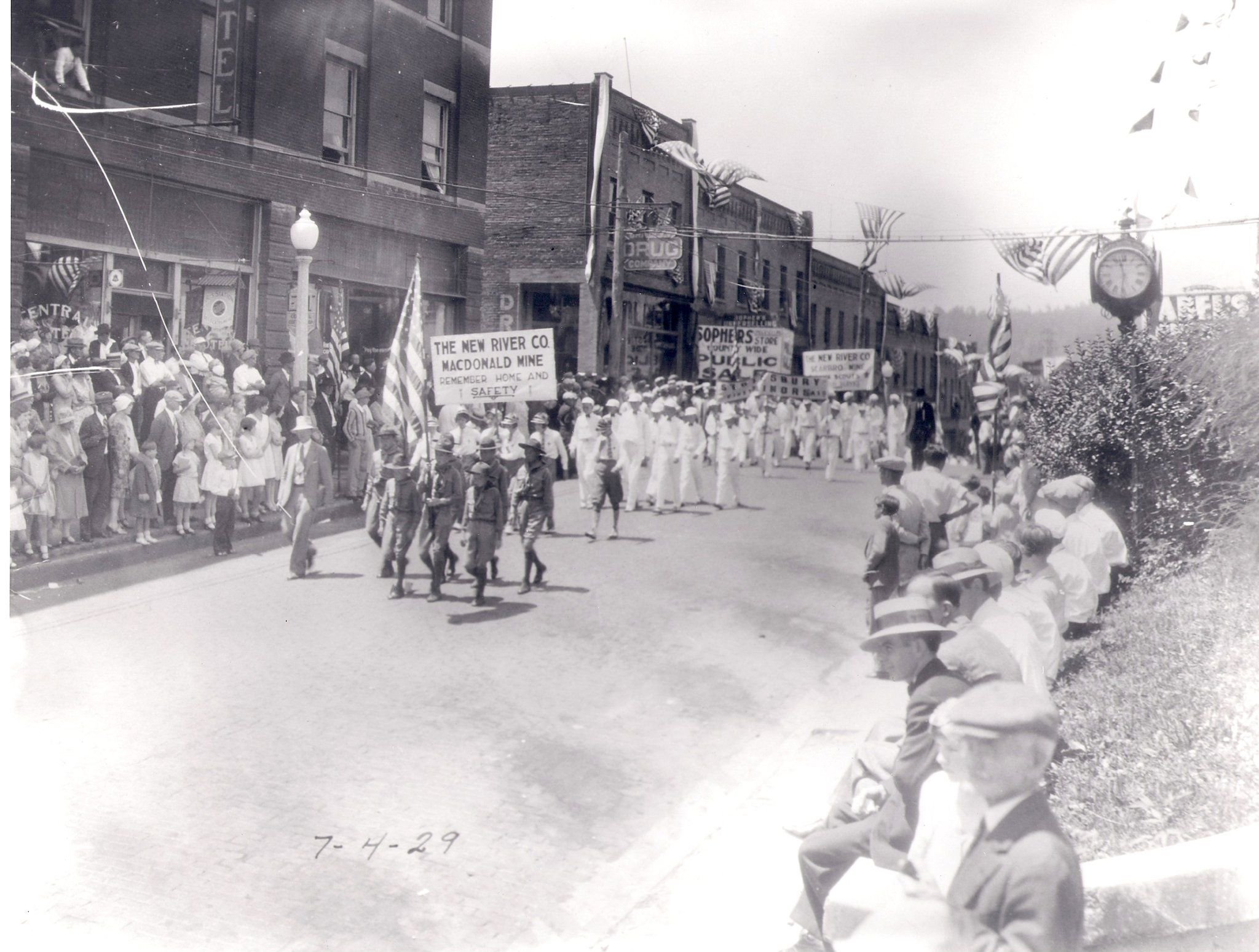 Labor Day Parade and U.M.W.A. Rally, 1949.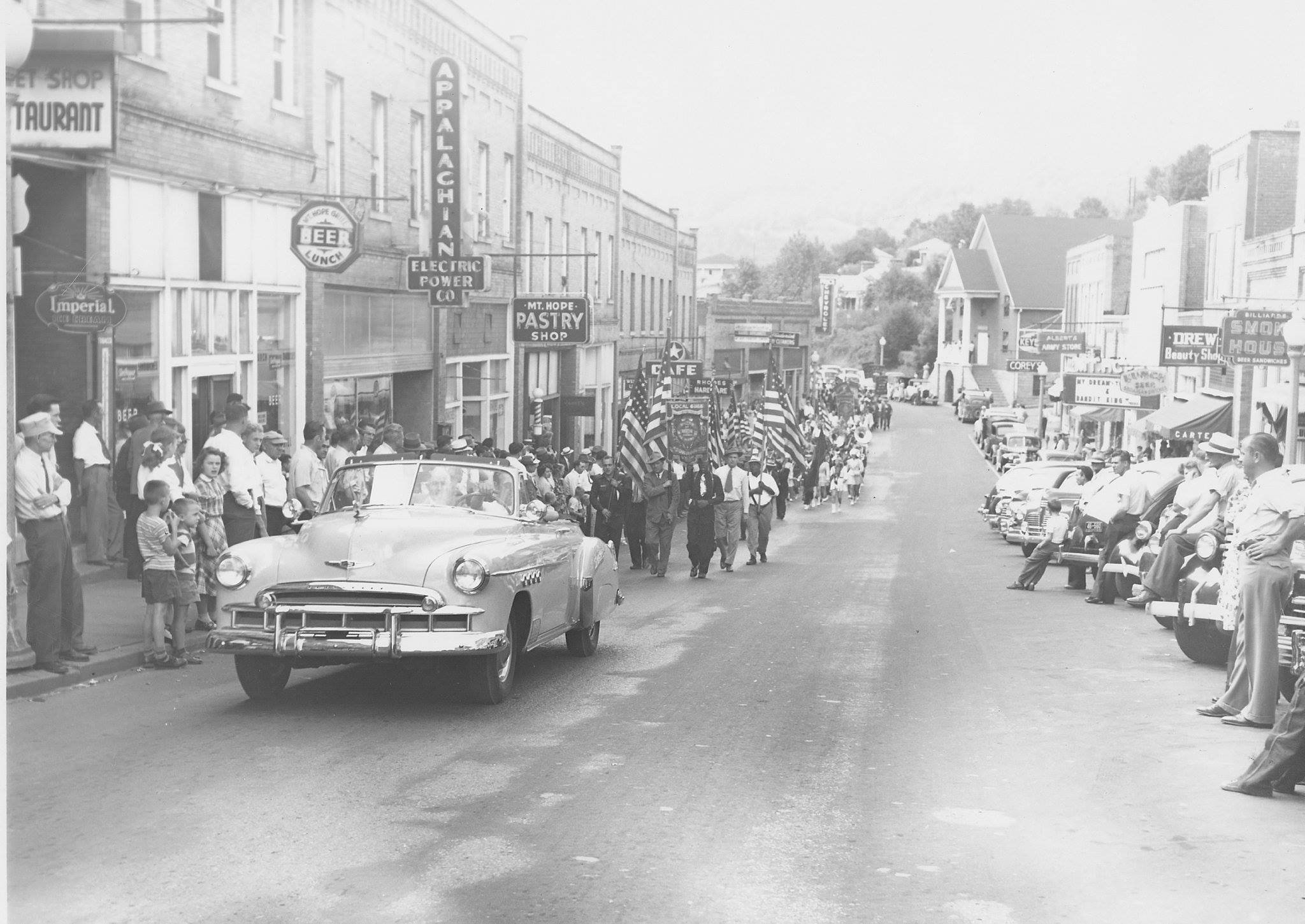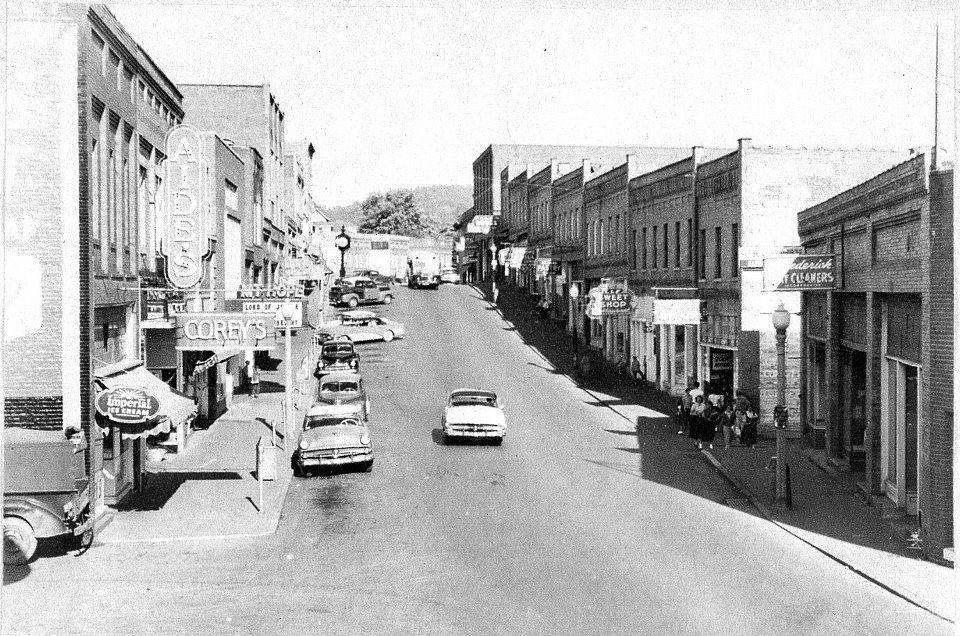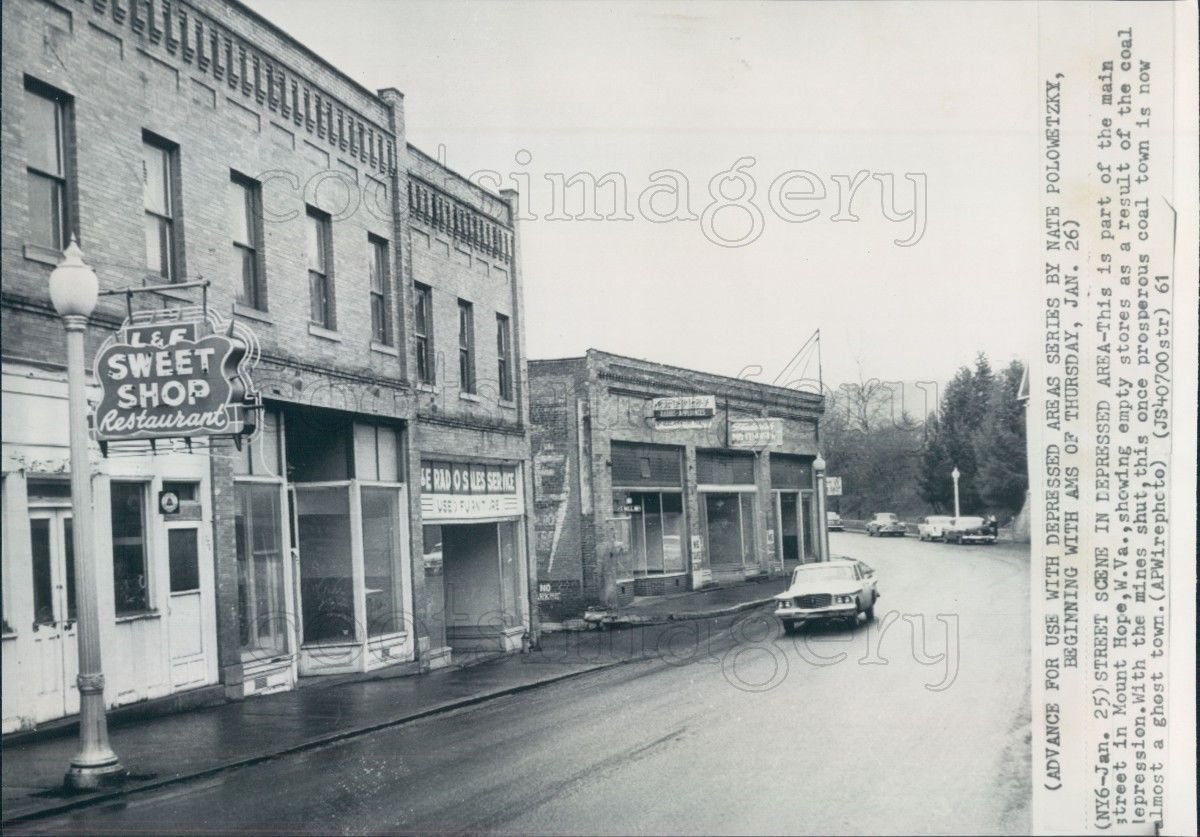 Backstory and Context
Sources
Chambers, S Allen. Garrett and McNabb Block, SAH Archipedia. January 1st 2012. Accessed May 21st 2021. https://sah-archipedia.org/buildings/WV-01-FY14.1.
Taylor, David L. Mount Hope Historic District, National Register of Historic Places. January 1st 2007. Accessed May 19th 2021. http://www.wvculture.org/shpo/nr/pdf/fayette/07000785.pdf.