Old Stone Bank/First National Bank
Introduction
Built in 1895, Old Stone Bank is one of the oldest remaining structures in Mount Hope. The building is the only structure in the area to utilize ashlar sandstone. In fact, this material is what allowed the bank to survive the Great Fire of 1910, which destroyed all nearby wooden buildings. The site was originally occupied by First National Bank and served the proliferation of local merchants and coal companies in the area. The New River coalfield was brimming with independent coal producers in the late nineteenth and early twentieth centuries and banking services were critical. First National Bank served area residents until the 1910 conflagration. When the smoke began to settle on that fateful day, the only structures still standing in town were the Mount Hope Christian Church and the First National Bank Building. Restoration of the building was a top priority since repairs were limited to the interior of the structure. The bank once again opened its doors and operated in the town for many years to come. A telephone company and several medical offices have also been located in this building over the years.
Images
Picture taken after the fire of 1910. One of the only structures remaining after the great fire.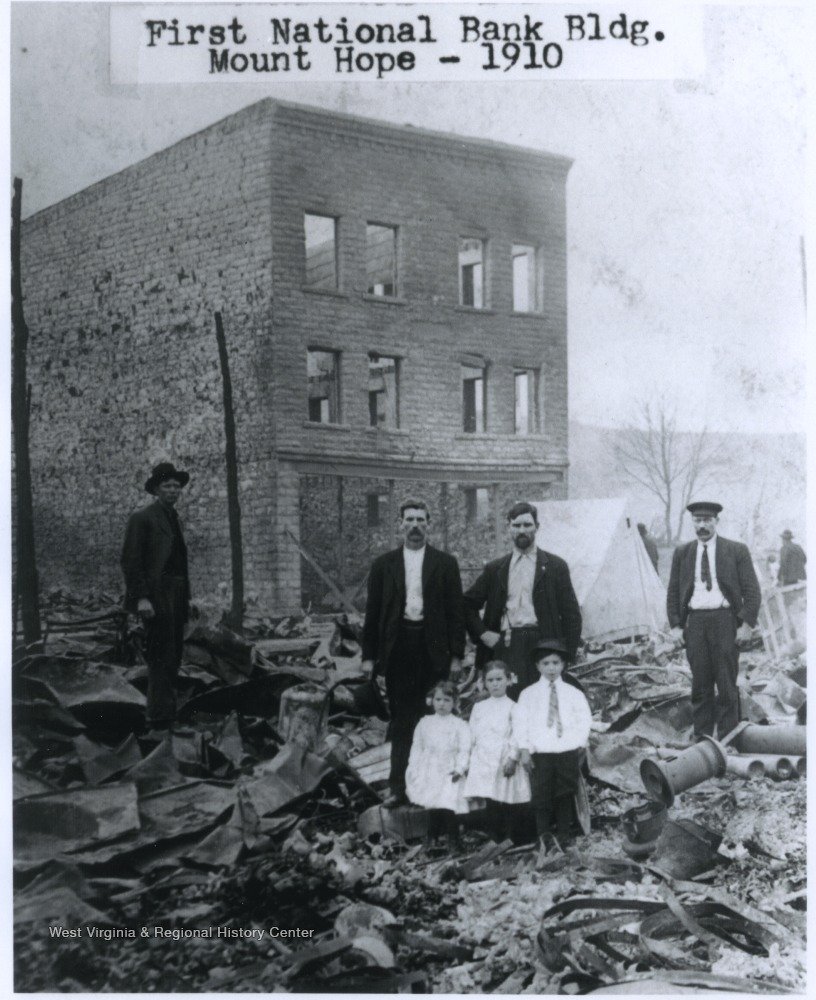 First National Bank with original clock.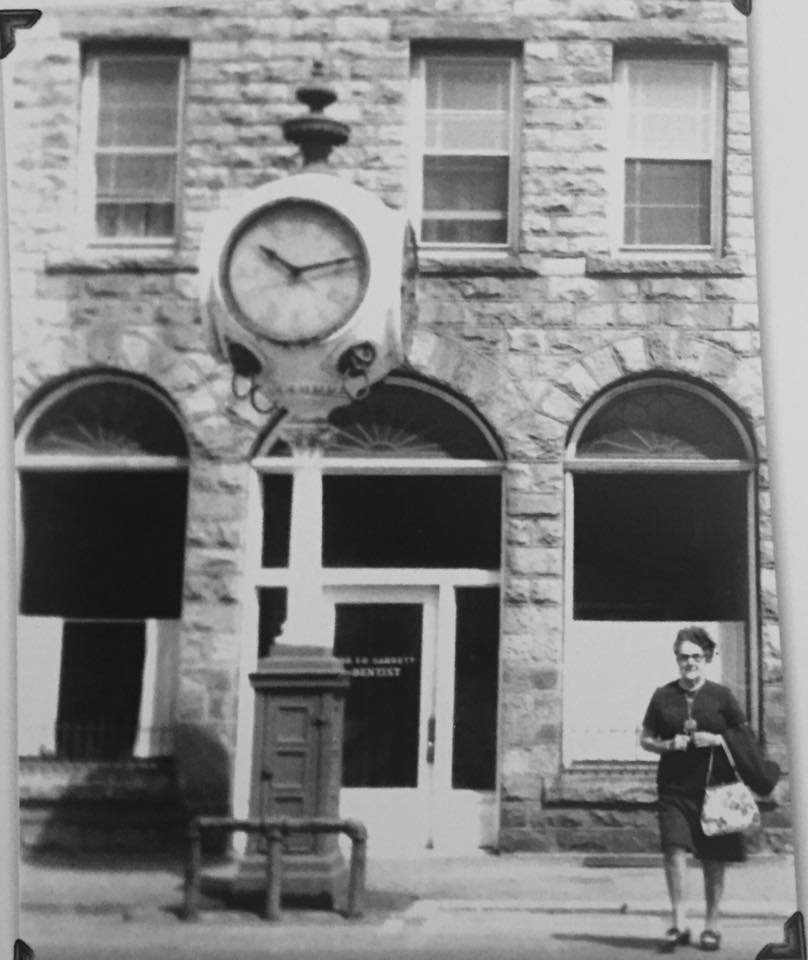 Mt.Hope Telephone Switchboard office was located on the second floor of the First National Bank building. As seen in image, Susan Spade in the white blouse and Dixie Painter is in the Black top,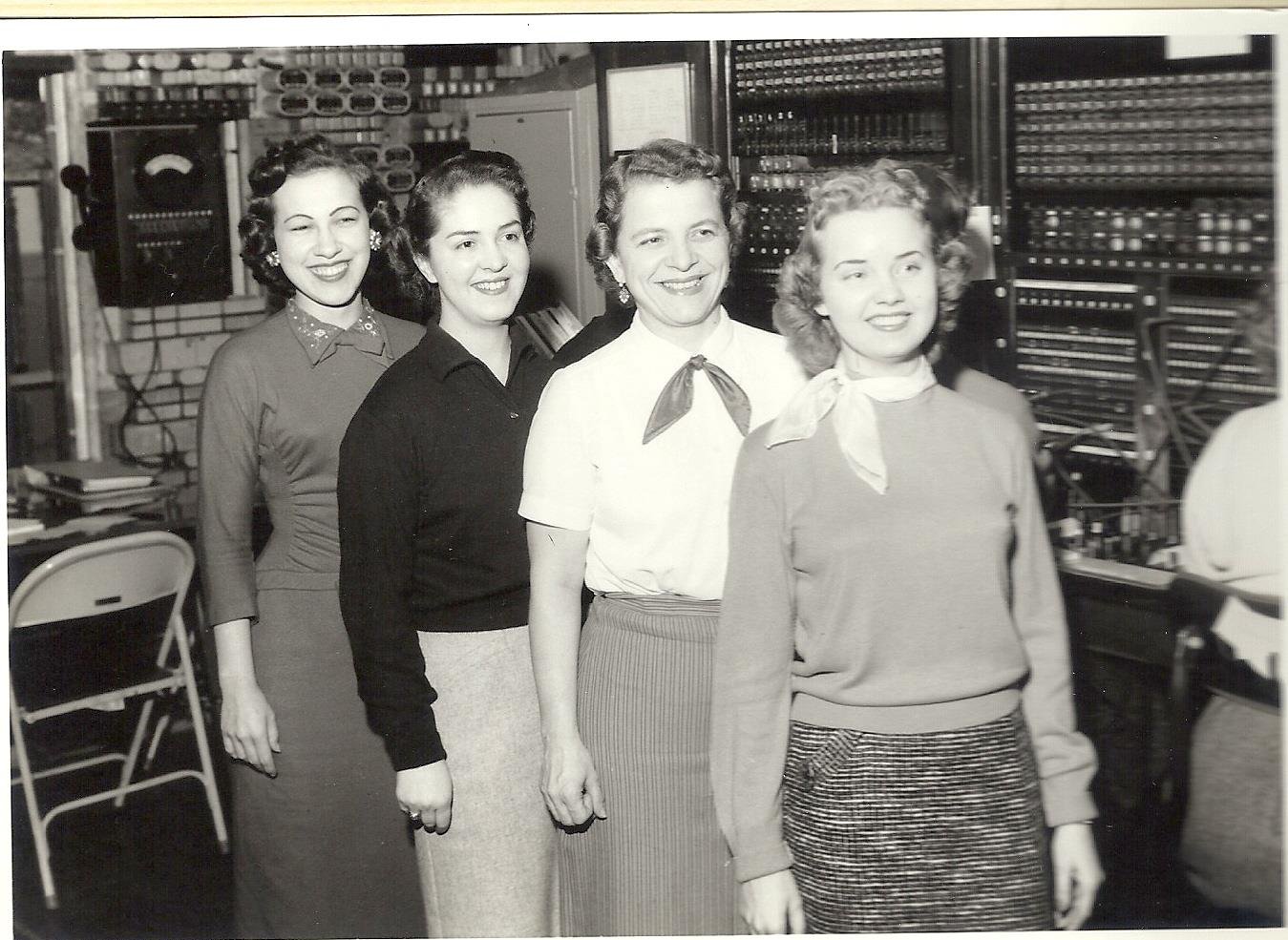 Backstory and Context
Sources
Taylor, David L. Mount Hope Historic District, National Register of Historic Places. January 1st 2007. Accessed May 19th 2021. http://www.wvculture.org/shpo/nr/pdf/fayette/07000785.pdf.
Image Sources
West Virginia & Regional History Center