Hotel Havana
Introduction
Now more than a century old, the building was originally built in 1914 by a successful grocer, Edward Franz Melcher, who needed a place for wholesale buyers coming to his store to stay. Since then the building has changed many hands, gone through a period of grave neglect, and undergone a dramatic restoration project. It is architecturally unique in that it does not follow a single architectural style but nonetheless does appear classical in nature. It was added to the National Register of Historic Places in 1986.
Images
The outside of the Havana Hotel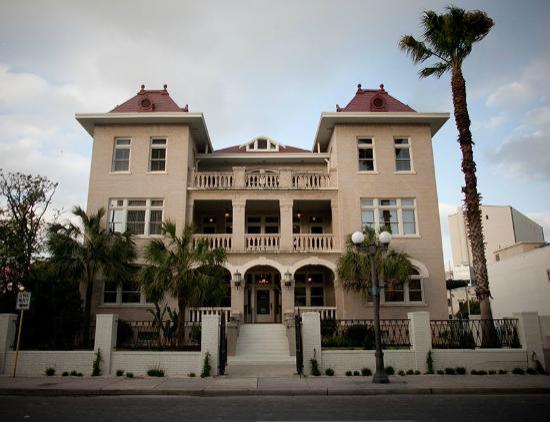 Liz Lambert's unique touches are evident in the boutique hotel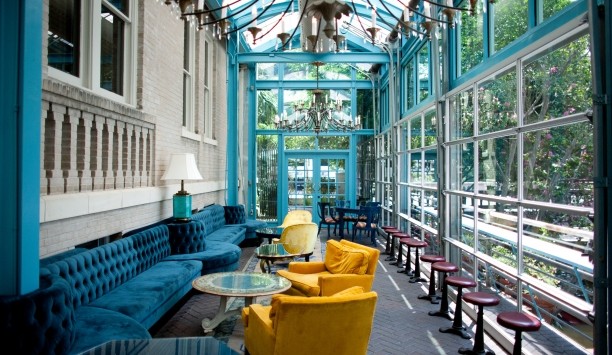 Each room has a unique modern vintage style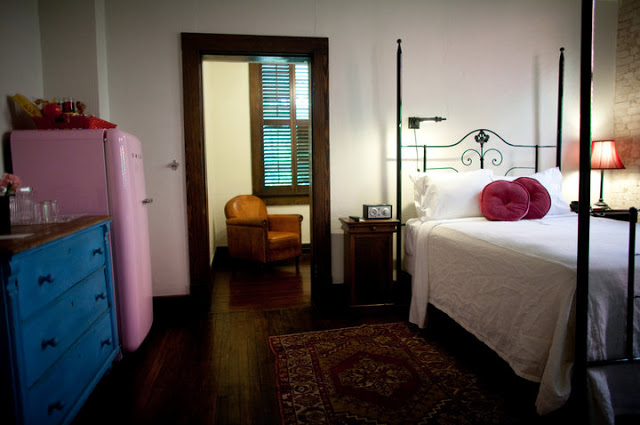 Historic photo of the Havana from above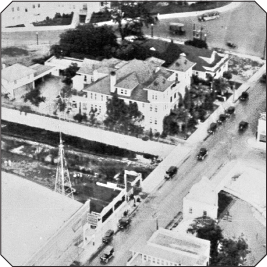 Backstory and Context
Edward Franz Melcher, son of a German immigrant, commissioned this Mediterranean Revival style building remarkably to house the buyers for his successful grocery business. Sadly there are little records as to whether it was a successful endeavor or not, but Melcher did not hold onto the property for long. Only 12 years later, he sold it to Nat Washer.

Nat Washer carried the property through the Roaring 20s, a time when San Francisco was expanding rapidly. Again, however, the property changed hands again, when Lucille J. Oppenheimer, a relative Washer, purchased the building in the late 1920s.

Finally in 1931, Morris D. Jaffe bought the Havana, and his mother led the restoration project. Once again, the hotel returned to its status as a fine hotel for a time, though history is not clear for how long. Jaffe's family operated the property, turning it into a rooming house, until 1973.

Jaffe sold the property to Havana Venture, but what occurred in the building for the next eleven years is unclear. What is clear is that, though it was added to the National Register of Historic Places in 1986, by 1988, the building had been boarded up to vagrants, vandalized, and largely gutted by fires.

Theresa Greer purchased the building in 1992 and began the more than $2 million renovation project that, in 1997, transformed the building into the Havana Riverwalk Inn--a well-loved, chic and historic hotel in San Antonio. However, after just two years of business, the hotel closed, and Liz Lambert and Bunkhouse Management purchased the hotel. They reopened the doors in 2010 as the Havana Hotel. It has received positive reviews, for its simple and elegant design.
Sources
"History." Havana San Antonio. Accessed July 13, 2017. http://havanasanantonio.com/history.shtml
Carmack, Liz.
Historic Hotels of Texas: A Traveler's Guide
. China: Texas A&M University Press, 2007.
https://books.google.co.th/books?id=nvXhs78O2b4C&pg=PT265&lpg=PT265&dq=havana+riverwalk+inn+history&... http://www.hotel-online.com/News/PR2010_1st/Feb10_HavanaRiverwalk.html
Wiliams, Kim A. "The Havana."
National Park Service - National Register of Historic Places Nomination Form.
April 10,1986. https://atlas.thc.state.tx.us/NR/pdfs/86000725/86000725.pdf.
Additional Information