Spencer Kellogg's Dry Goods Store
Introduction
In eighteen thirty six , one hundred and ten North Genesee was the site of Spencer Kellogg's dry goods store, which was just few doors south from the Hayden Building. Spencer Kellogg was a dedicated Abolitionist and a charter member of the New York State Anti-Slavery Society who later became the mayor of Utica. The original building was only four stories tall and matched the rest of the buildings on the block. This building is listed on the National Register as part of the oldest contiguous brick structure in Utica. The site of his store is now occupied by the Genesee Tower Apartments.
Images
Genesee Street as it appeared in 1870.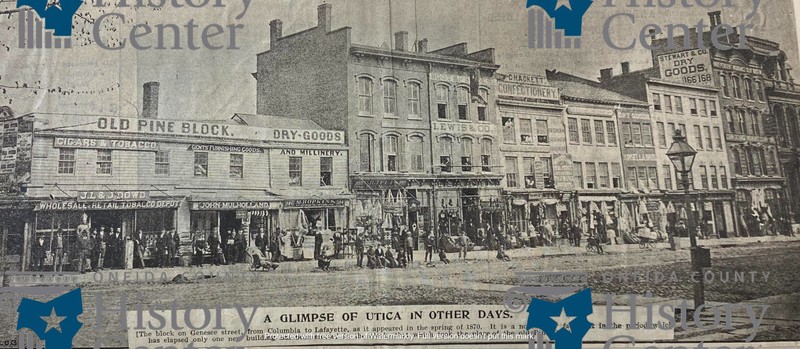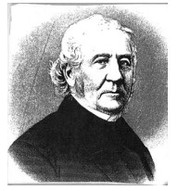 Backstory and Context
Spencer Kellogg, apart from being an abolitionist, was a merchant and prominent citizen. He served on the Utica school board and was elected as mayor of Utica's in eighteen forty. His abolitionist career consisted of him serving as the Treasurer of the New York State Anti-Slavery Society when it was first organized (and disrupted), and for several years thereafter. Kellogg was also President of the Executive Committee. His abolitionist efforts made him a target as some of the members of an anti-abolitionist mob that threatened to torch his home. It was at this spot that Kellogg observed Harry Bird and George and what was happening Hayden's office.
Sources
DeAmicis, Jan. "The Utica Freedom Trail Walking Tour: A Proposed Tour of Abolitionist and Underground Railroad Sites," printed by Utica Center.
Information Courtesy of the Oneida County Freedom Trail
Image Sources
Photo Courtesy of Oneida County History Center

Oneida County Freedom Trail Commission & the Oneida County History Center

Additional Information