Rock Rest, 1938-1976
Introduction
Rock Rest was a resort located in Kittery Point, Maine that was open to African Americans between the years 1938-1976. The house was purchased by husband and wife Clayton and Hazel Sinclair, and was opened as a guest house in 1938. During the years of its operation, African Americans who traveled had limited options for where they could stay, so the Sinclairs opened their house up as a lodging option for African American travelers. The guest house closed to the public in 1976 after years of decreased business as a result of desegregation, but the Sinclairs continued to offer their home to occasional travelers.
Images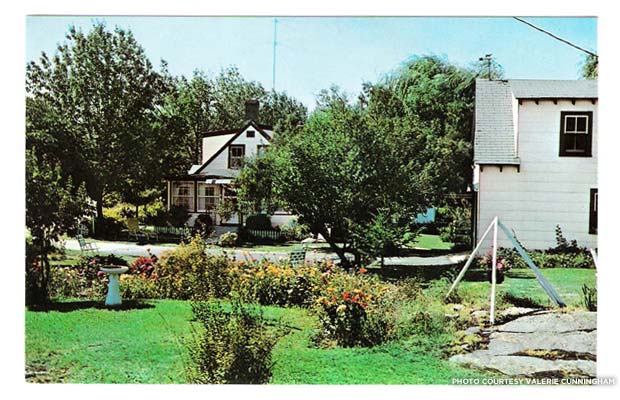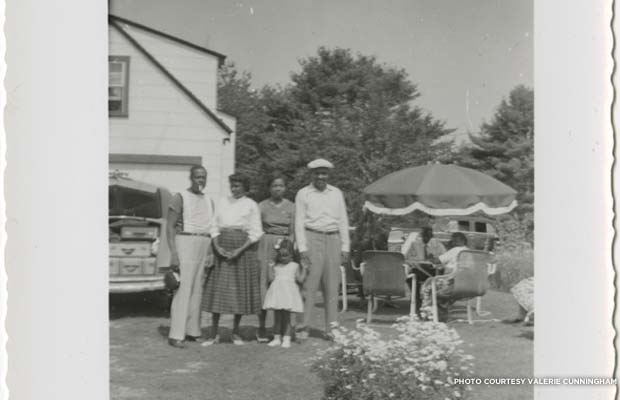 Backstory and Context
New England was known for being relatively liberal when it came to racial relations, along with much of the North, but even with this, racial discrimination still existed. Many businesses such as hotels, restaurants, and salons would refuse service to African Americans. Maine did not practice Jim Crow laws, which for African Americans meant that there was an uncertainty of whether or not they could be served anywhere when they traveled to Maine.
Clayton and Hazel Sinclair were well-known activists for their establishment of the first chapter of the National Association of the Advancement of Colored People in the area. They opened their home as a guest house to counter the racial discrimination in their area. They turned their property into a resort for African American guests as an answer for the lack of resorts in New England for African Americans due to racial discrimination.
The resort had periods of time when it struggled; during World War II when travel was not as common for example. In 1956, Pease Air Force Base opened near the resort, and as a result the resort gained many more customers who would visit year round. After the Civil Rights Act of 1964 was passed, many servicemen and previous guests of the resort began staying at all-white resorts that previously would not accommodate them. This lead to decline in business for the resort, and it eventually closed in 1976. The Sinclairs continued to live in the house and would accommodate the occasional guest for the next two years until Clayton's death in 1978. After Hazel's death in 1995 the resort became a rental property and became rundown until their son and local historians came together to save the house and find it a new owner. Today the house is part of the Portsmouth Black History Trail and is opened once a year for visitors.
Sources
"Historic Kittery vacation destination for African-Americans gains renewed attention," Sea Coast Online, Accessed April 25, 2015. http://www.seacoastonline.com/article/20101114/NEWS/11140330. "Preservation Vacation: Rock Rest, A Home Away From Home," Preservation Nation Blog, Accessed April 25, 2015. http://blog.preservationnation.org/2013/01/24/preservation-vacation-rock-rest-a-home-away-from-home/. "Rock Rest (1938-1976)," Black Past, Accessed April 25, 2015. http://www.Blackpast.org/aah/rock-rest-1938-1976.
Additional Information