Old Abilene Town
Introduction
Old Abilene Town is a small-scale recreation depicting what Abilene once was. Visitors can see original buildings, Can Can girls, gun shows, a general store, and have breakfast here every day. The town also includes jails, homes, and other stores. There are activities for children and adults alike to recreate the old west.
Images
The entry gate to Old Abilene Town.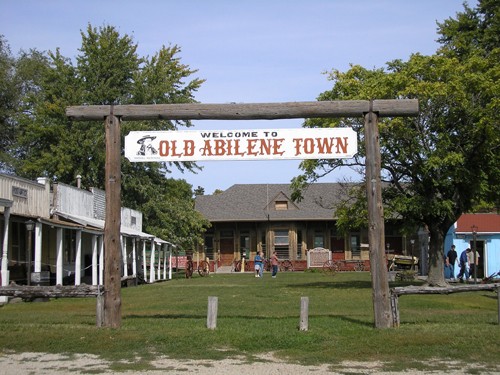 The Saloon is just one of the buildings on the grounds that is getting a face lift to enhance the experience.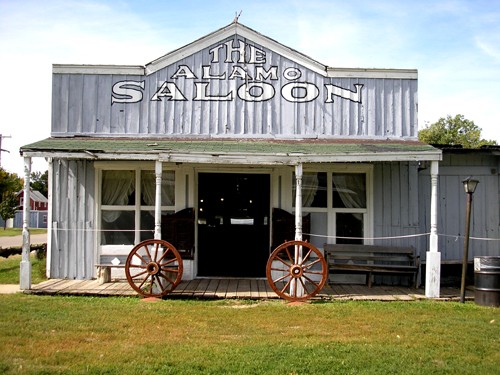 Volunteers and locals will help to travel around the town.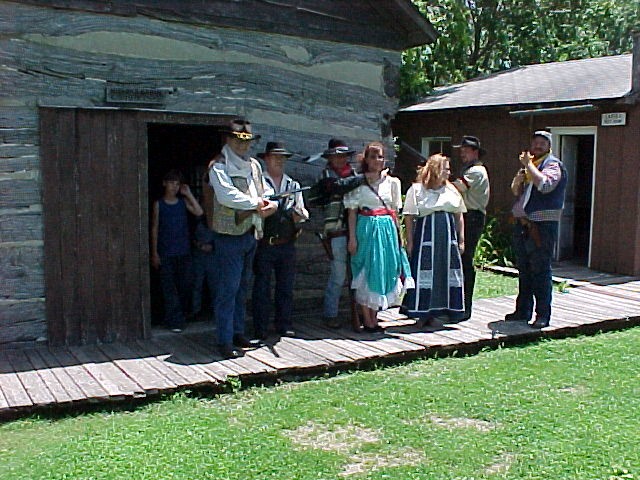 Backstory and Context
Old Abilene Town came to life after the desire of locals to preserve the western heritage of the town. From 1958 through 1981, people came together to create an old west town - complete with recreations and gunfights.
In 1981 Old Abilene Town began to have some financial problems. The "town site" was sold to private ownership. At this time the public support dropped for the project. It was no longer a community project, but a private enterprise. Over the years Old Abilene Town began to decline, the buildings became in need of repair and the programming became almost nonexistent.
In 2003, the town came back thanks to a small group of determined residents. Historic Abilene continues to work to raise funds to restore the old buildings. It has brought back the gunfights and the can can girls to perform on the weekends. Old Abilene Town is once again becoming a quality tourist attractions.
Visit the General Store and pick up a handcrafted item made by a Kansas aArtisan or a sheriff's badge, to show the rest of the world who's the boss. Come early and enjoy breakfast, or stay later for one of the many lunch specials that the Hitching Post Restaurant has to offer!
Sources
"Old Abilene Town." Old Abilene Town. Accessed April 28, 2015. http://oldabilenecowtown.com/history/old-abilene-town.
Additional Information