WWI Memorial Statue
Introduction
This World War I memorial statue is located next to the Putnam County Courthouse and commemorates the men from Putnam County who served in World War I. West Virginia provided 58,000 troops to serve in WWI and the names of hundreds of Putnam County men are engraved on this monument.
Images
The view from the front of the statue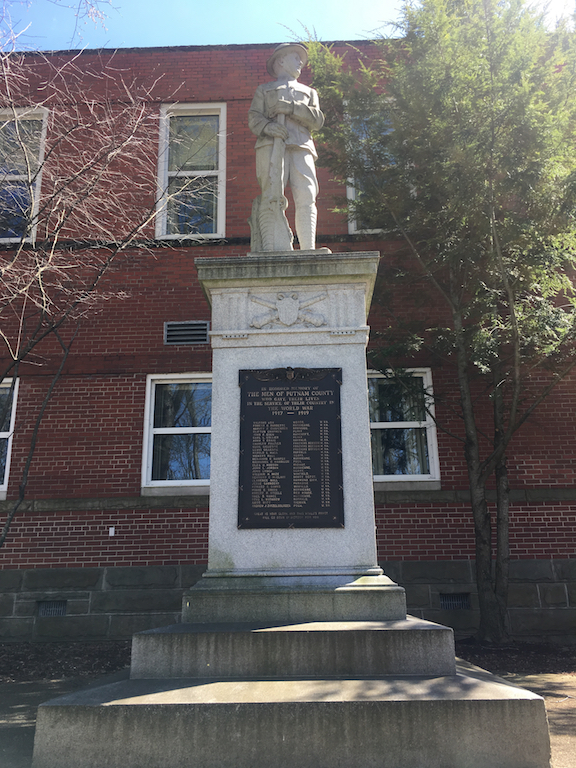 The monument includes the names of men who served from Putnam County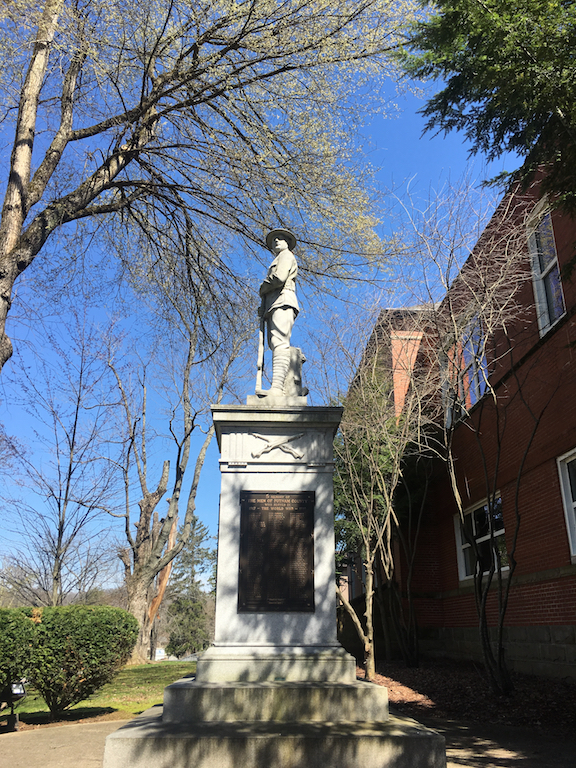 Backstory and Context
Over 116,000 US soldiers perished in WWI, including 1,120 West Virginians who were killed during combat and 691 soldiers and sailors who died of disease or other causes while serving in the armed forces. West Virginia had one of the highest rates of enlistment during the war and was home to the oldest living World War I veteran, Frank Buckles who passed away at the age of 110. Although not a native West Virginian Buckles resided in WV for many years before passing. West Virginia has also been the home of other famous soldiers such as Chuck Yeager and Hershel "Woody" Williams.



Sources
Hall, Tiana. Together We Won The Great War West Virginia and WWI. WVCulture.org. 9/1/2016. 3/31/2018. http://www.wvculture.org/history/exhibitsonline/worldwar1/wwone6.html.

Leatherwood, Jeffery. WV Encyclopedia. 9/30/15. 3/31/2018. https://www.wvencyclopedia.org/articles/1351.


Additional Information