Medical Arts Building
Introduction
Hot Springs' Medical Arts Building is considered one of the finest examples of Art Deco in the South. Constructed in 1930, it was also the tallest building in Arkansas until 1960 when the Metropolitan Tower in Little Rock was built. The sixteen-story building features a tiered design, pilasters that extend the length of the building are topped by stone caps, some of which are decorative, and a decorative stone sign with the words "Medical Arts Building" above the main entrance. The entrance is also framed by pilasters and bas-relief designs depicting floral motifs. As of May 2021, the building is in the process of being renovated into a luxury hotel.
Images
The Medical Arts Building was built in 1930 and remains one of the city's most impressive landmarks. It is one of the finest examples of Art Deco architecture in the South and, as of May 2021, will be converted into a luxury hotel.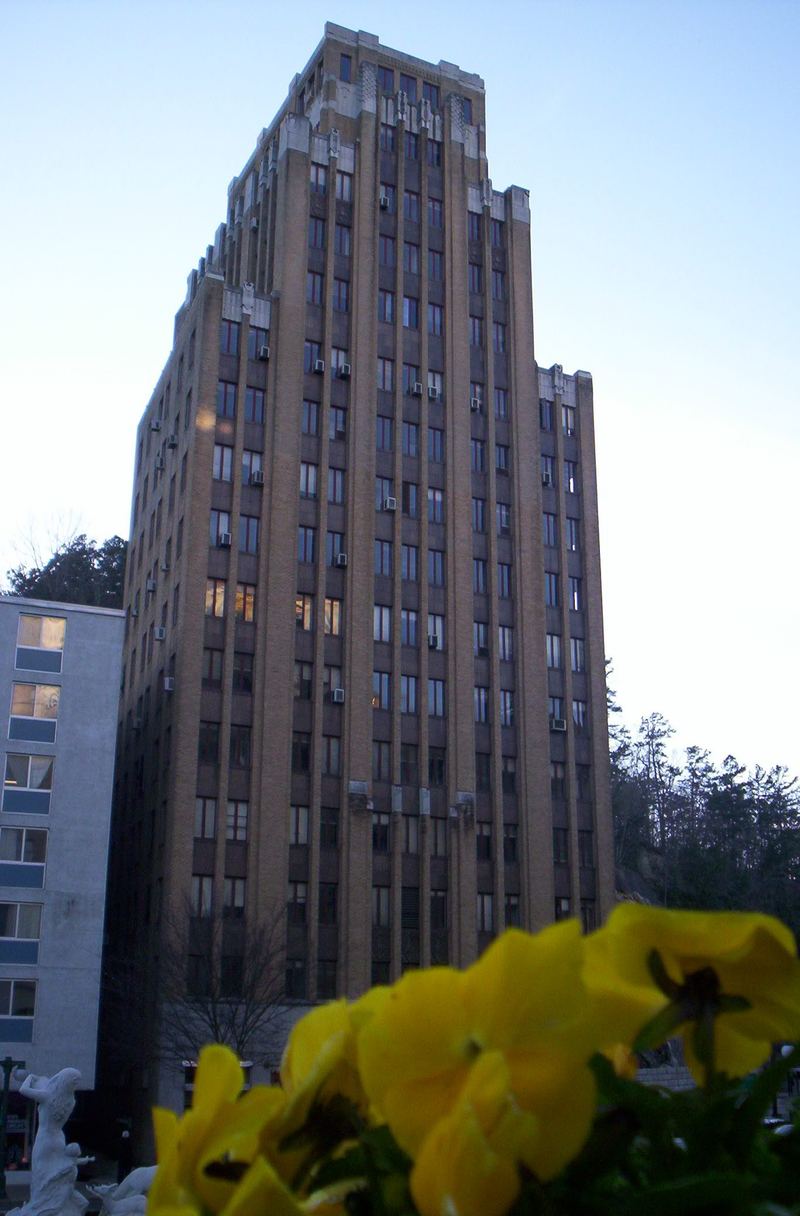 Backstory and Context
Architecture firm Almand & Stuck, which was based in Little Rock, designed the building. A group of Little Rock investors financed the project after buying the property from a family that operated a bath house at the site. The building's tall windows and ceilings were designed to keep it cool during the summer. Its tenants were doctors and businesses and its early days, uniformed staff operated the elevators.
By the mid-1980s there were few tenants left in the building. The last physician, Dr. George Fotioo, who opened his practice in 1945, left in 1991. The building was in serious need of repair and remained mostly vacant in the coming years except for the first floor. In 2012 it was added to the Historic Preservation Alliance of Arkansas' list of most endangered places in the state. The current owners bought the first 15 floors, which were owned by three owners (the owner of the 16th floor did not sell it). The building was added to the National Register of Historic Places for its architecture in 1978.
Sources
Miller, John t. "Medical Arts Building." National Park Service - National Register of Historic Places Nomination Form. November 30, 1978. https://www.arkansasheritage.com/docs/default-source/national-registry/GA0042-pdf.
Nelson, Rex. "Medical Arts Building." Encyclopedia of Arkansas. Last Updated May 5, 2021. https://encyclopediaofarkansas.net/entries/medical-arts-building-6047.
Steed, Stephen. "15 floors of 1930 Spa City site sell." Arkansas-Democrat Gazette. May 6, 2021. https://www.arkansasonline.com/news/2021/may/06/15-floors-of-1930-spa-city-site-sell/?business.
Image Sources
Wikimedia Commons: https://commons.wikimedia.org/wiki/File:MedicalArtsBuilding.png

Additional Information