Missouri-Pacific Railroad Depot
Introduction
Now used as an intracity transportation hub, the Missouri-Pacific Railroad Depot is a historic train station in downtown Hot Springs. It was built in 1917 and designed in the Mediterranean style, featuring an Italianate tower with arched openings, large arched windows, a red clay tile roof, and Italianate brackets supporting the roof overhang. The depot represents the significant impact railroads had on the growth of Hot Springs as one of the country's premier resort towns.
Images
Built in 1917, the Missouri-Pacific Railroad Depot is a fine example of Mediterranean architecture. For many decades it was the main transportation hub for visitors who came to Hot Springs, which for many years was one of the country's top resort towns.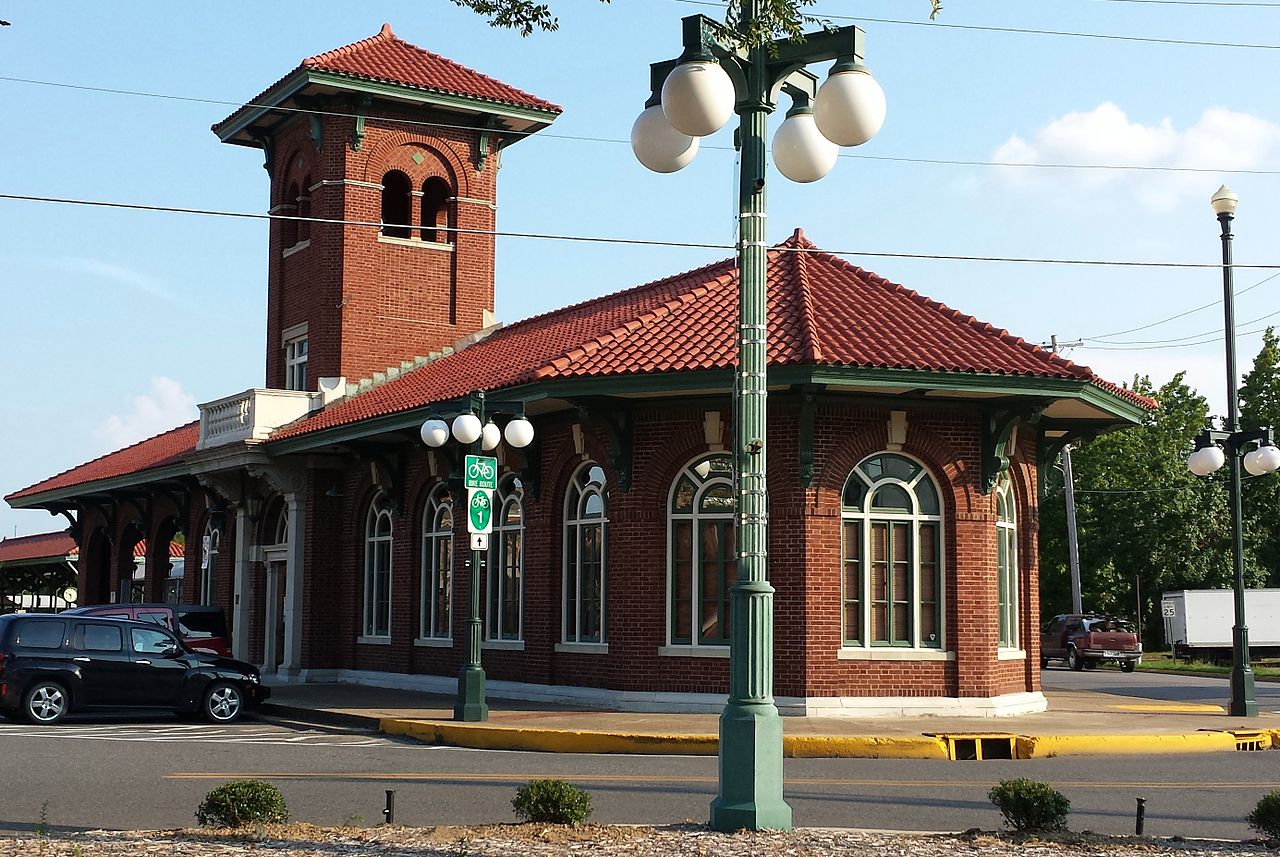 Backstory and Context
By the time the depot was built, Hot Springs had established itself as a popular resort town, attracting visitors to the many hot springs located in the area. The city's roots date back to around 1820 when small, wood-frame bathhouses started to be built. After the Civil War, the growing interest in hot spring waters, which were thought to have medicinal and therapeutic properties, drew visitors to the community. Gambling and other activities attracted visitors as well, and hotels and bigger bathhouses were built to accommodate them.
The town grew even more when the predecessor of the Missouri-Pacific Railroad (the Cairo and Fulton Railroad) arrived in 1875, which provided a much faster and accessible way to get to the town. This resulted in a surge of visitors, which prompted triggered a period of sustained growth and prosperity. The depot was added to the National Register of Historic Places in 1992 for its association with this period and its architecture.
Sources
Story, Kenneth. "Missouri-Pacific Railroad Depot." National Park Service - National Register of Historic Places Nomination Form. June 11, 1992. https://www.arkansasheritage.com/docs/default-source/national-registry/GA0016-pdf.
Image Sources
Brandon Rush, via Wikimedia Commons: https://commons.wikimedia.org/wiki/File:Hot_Springs_Train_Station_001.jpg

Additional Information