Bangor Cemetery
Introduction
Located along Kanawha Terrace at the bottom of South Walnut Hill, this cemetery predates the city of St. Albans. It originally served as the burial grounds for the congregation of Bangor Episcopal Church, the first church constructed on the eastern side of the Coal River. The land upon which the cemetery is situated was part of a 1,311 acre parcel of land willed to descendants of George Washington.
Images
Photograph of State Roadside Marker facing NW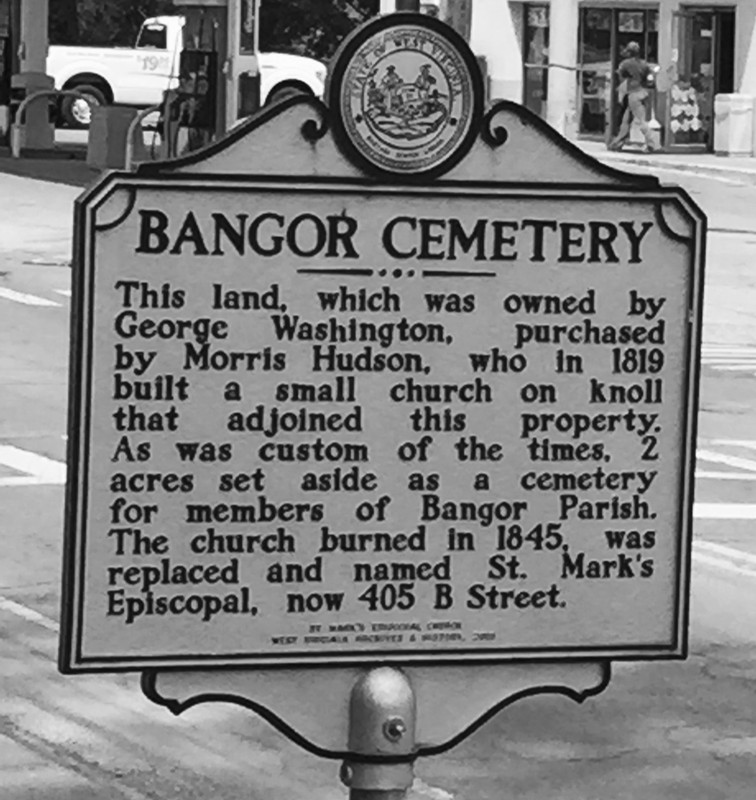 Photograph of Bangor Cemetery facing West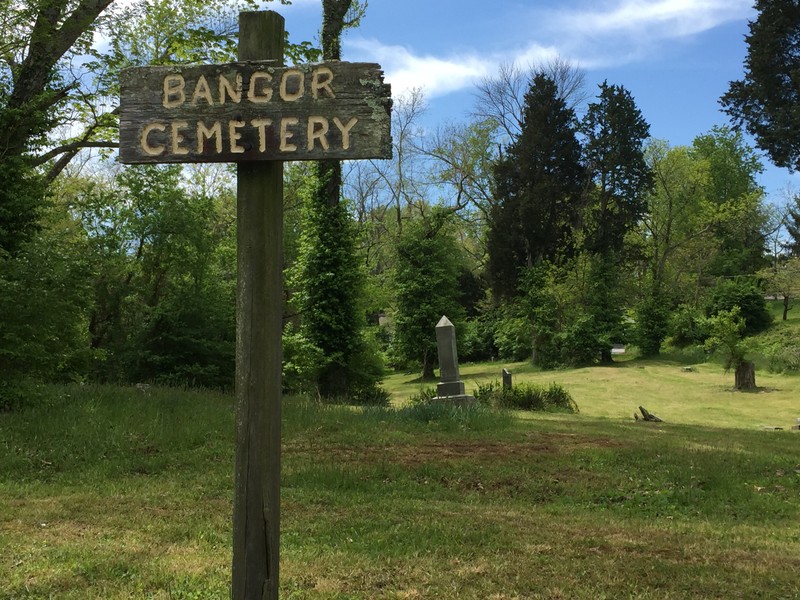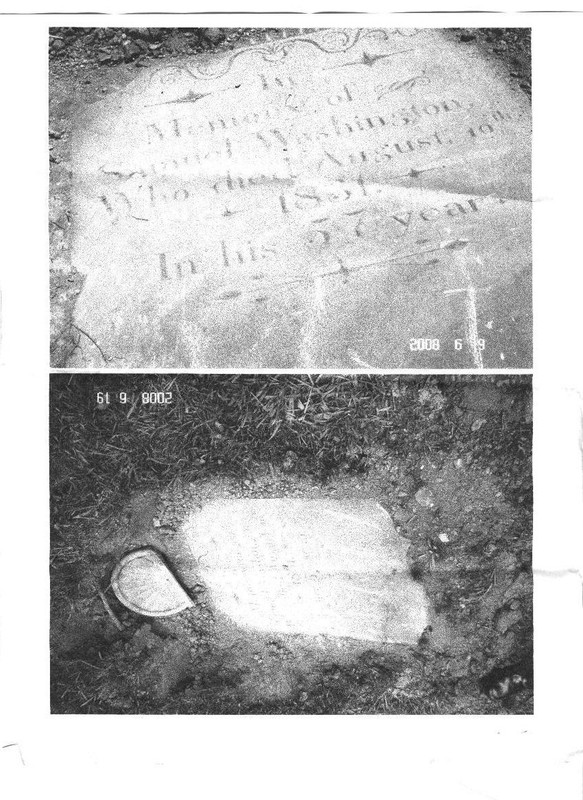 Backstory and Context
Bangor Cemetery is situated on land that was originally the property of George Washington. upon his death in 1799, it came into the possession of Elizabeth Spotswood, daughter of Augustus Washington. She in turn sold the property to Morris Hudson around 1810. Hudson and his family moved onto the property and began construction of their home. It was not until 1825 that Hudson finished construction of the first church built in present day St. Albans east of the Coal River.
Bangor Cemetery, once known as Hudson Cemetery, was named for the Episcopal Church constructed on the present site in 1825. This church was built on a nearby knoll by Hudson.
Hudson built the church just east of his home located south of the main thoroughfare in the Kanawha Valley. The Hudson property was between 300-400 acres of land.
Hudson was originally from Lancaster County, PA. He came to present day West Virginia via Botetout County, VA. The Hudson family including his six adult children and their spouses moved to region in 1797.
1
The brick church doubled as a school until it was destroyed by fire in 1845.
The church, along with the Hudson home, is recorded on a map filed in a lawsuit in 1837. This map, recorded by Garland Ellis in his 1977 book, was developed during a lawsuit to determine the route of the James River and Kanawha Turnpike.
2
Among the interments the cemetery are veterans of every major military conflict until Vietnam.
Samuel Washington, nephew of George Washington, is buried here.
His marker uncovered in 2008...but re-covered for security. Morris Hudson, one of the first settlers of Coalsmouth, is also buried here and his son Samuel Hudson. There are many markers, though still standing, that are illegible. Some of the oldest that can still be read feature the names of Hudson, obviously one of the oldest families in St. Albans, including Elizabeth Quarrier, Tompkins,Thompson and some of the oldest families in the entire Kanawha Valley. One of the oldest graves is the son of J. Swindler, 1813.
The DOH Historical reads:
"Bangor Cemetery – This land, which was owned by George Washington, was purchased by Morris Hudson, who in 1819 built a small church on the knoll that adjoined this property. As was custom of the times, 2 acres was set aside as a cemetery for members of Bangor Parish. The church burned in 1845 and was replaced and named St. Mark's Episcopal, at 405 B Street."
Sources
1. Braley, Dean. Coalsmouth: A History of St. Albans, West Virginia, 1673-1926. 2003.
2. Ellis, Garland H. St. Albans, West Virginia: Its Origin and Development. St. Albans: Dawson Printing Co., 1977.
3."St. Albans History". Vol. 1. Walsworth Publishing Co., 1993. pg. 119


Additional Information