Linn County Historical Museum
Introduction
The Linn County Historical Museum, also known as the "Brownsville Historical Pioneer Museum," preserves and shares the history of Linn County. Exhibits include the original railroad depot and six Southern Pacific rail cars. Exhibits also share the history and culture of local Native American tribes, as well as pioneer families who arrived via the Oregon Trail. The museum covers Linn County life in the 19th century with replicas of a general store, a bank, a barbershop, and a milliners shop. Each of these exhibits are full of artifacts, clothing, and turn-of-the century tools. The museum also has features an exhibit about the Moyer house, which was built by John and Elizabeth Moyer in 1881.
Images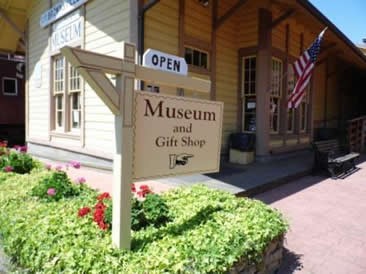 Backstory and Context
The Linn County Museum was established in 1962, a joint effort of the Linn County Historical Society and the City of Brownsville. In the early 1980s, the museum expanded with the acquisition of the historic depot and six rail cars. The museum features an expansive exhibit about the pioneers that arrived via the Oregon Trail, including a restored covered wagon, one of only three of its type remaining. Visitors can also tour the historic Moyer House, built in 1881 for John and Elizabeth Moyer. This home is listed on the National Register of Historic Places and features artwork and artifacts throughout the Italianate Villa Style mansion. The Moyer House was donated to the Linn County Historical society in 1962 from the Hill family foundation.
Sources
"Linn County History Museum." Linn County History Museum. N.p., n.d. Web. 29 Apr. 2015.
Additional Information