Capitol Reef National Park Visitors Center
Introduction
Capitol Reef National Park is filled with cliffs, canyons, and bridges. There are four different locations in the park where visitors can camp. The park visitor's center, operated by the National Park Service has museum exhibits, movies, and scheduled ranger-led educational programs.
Images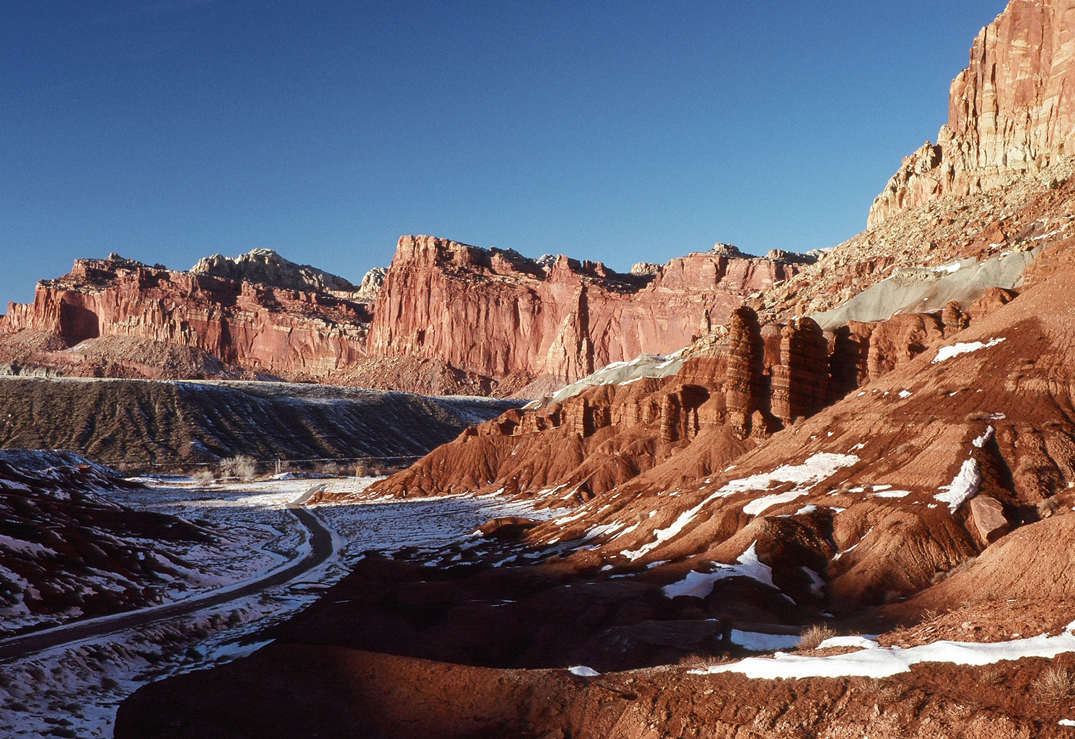 Backstory and Context
Located in South Central Utah, this 100 mile stretch of land is long and narrow. The park was established in 1971 and is open year around. The park consists of 241,904 acres and is in the heart of red rock country and in a Waterpocket Fold, a geologic Monocline (a wrinkle on the earth). Beautiful cliffs, canyons, domes and bridges fill the park. It is historic and dates back to Archaic hunters and gatherers and in the 1800's Mormons settled in the area. Ancient petroglyphs and panted pictographs can still be seen on the canyon walls.
Following the American Civil War, the Church of the Later Day Saints sought to establish missions in the remotest parts of the mountains. Mormons settled these valleys in the 1880s and established Fruita, Caineville, and Aldridge. These communities prospered in the beginning but were later abandoned. The buildings have since then been restored by the National Park Service.
In 1937 President Franklin Roosevelt signed a proclamation creating Capitol Reef National Monument. In 1971 President Richard Nixon signed into law, by an act of Congress to make Capitol Reef National Monument a National Park. Visitors can enjoy scenic drives, hiking, camping, rock climbing and exploring the park. One surprising feature of the park is the fruit orchards that visitors can actually harvest the fruit in season.
Additional Information