Solly's Rock
Introduction
Here is the birthplace of Solomon Carpenter, the first baby of European descent to be born in Braxton County, WV. Solomon's parents, Jeremiah and Elizabeth, were fleeing a Shawnee raiding party after the murder of Jeremiah's brother Benjamin. Their abrupt flight necessitated Solomon's birth under the large overhanging rock. The Carpenters are renowned fiddle players, and Solomon is the great great grandfather of famous West Virginia fiddler, Ernie Carpenter.
Images
Solly's Rock Photo Credit: Harold M. Carpenter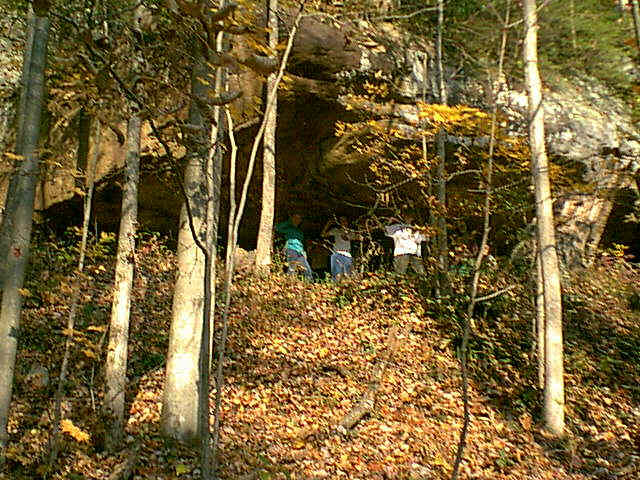 Backstory and Context
Solomon Carpenter was the son of Jeremiah Carpenter, a man who was captured as a child and subsequently raised until age 18 by Shawnee Indians. Jeremiah was the first settler in what is now Braxton County, WV.

A piece entitled "Shelvin' Rock," written by Ernie Carpenter in dedication to Solomon, has traveled around the world as a popular piece among fiddle enthusiasts.


Sources
Lilly, John. "Part 1: Fiddlers." Mountains of Music: West Virginia Traditional Music from Goldenseal. Urbana: U of Illinois, 1999. Print.
Additional Information