Fort Tackett Historical Marker
Introduction
Dedicated in 1974, this historical marker commemorates Fort Tackett, a small frontier defense that was built by settlers in the late 1780s. The fort was initially built Lewis Tackett and his family members. The fort was later destroyed by Shawnee Indians in a raid in 1790 that also resulted in six prisoners being captured and transported hundreds of miles away. The small stockade was originally built about two miles south of present-day St. Albans.
Images
Fort Tackett marker on Rt. 817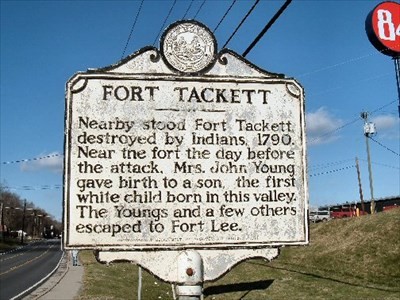 Artist's rendition of the fort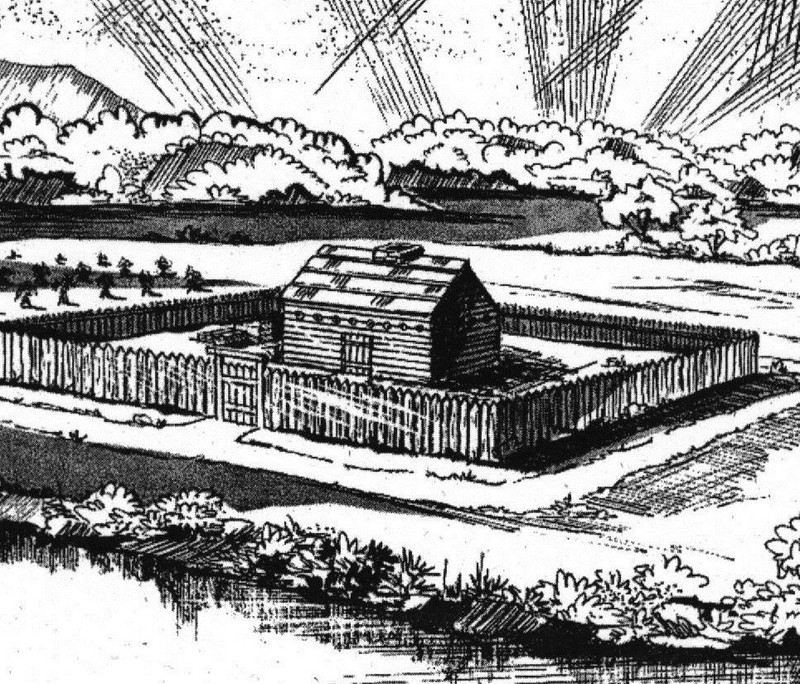 Ft. Tackett location map 2.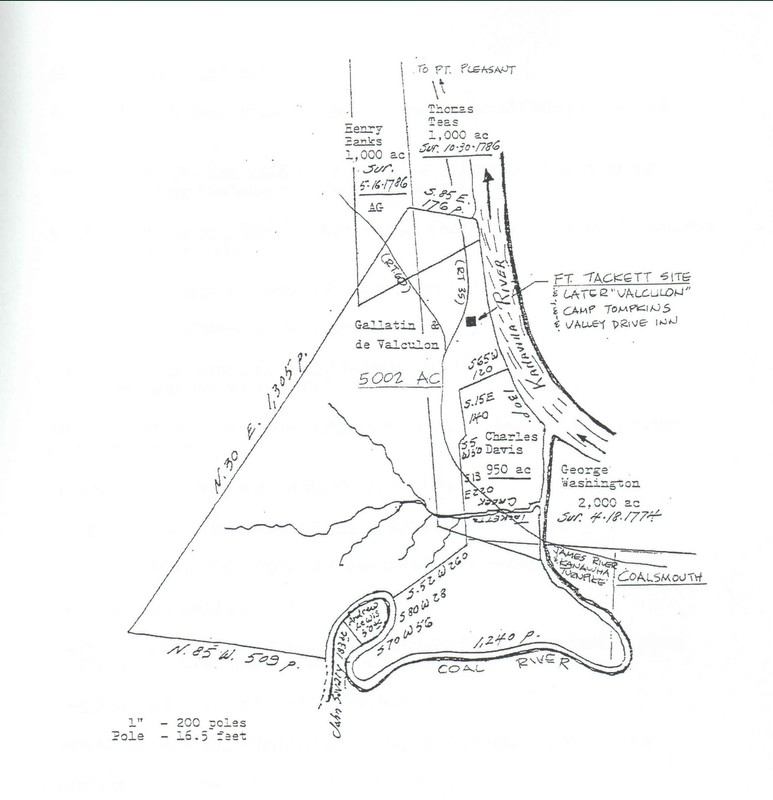 Valcoulon mansion in 1880... built at Ft. Tackett site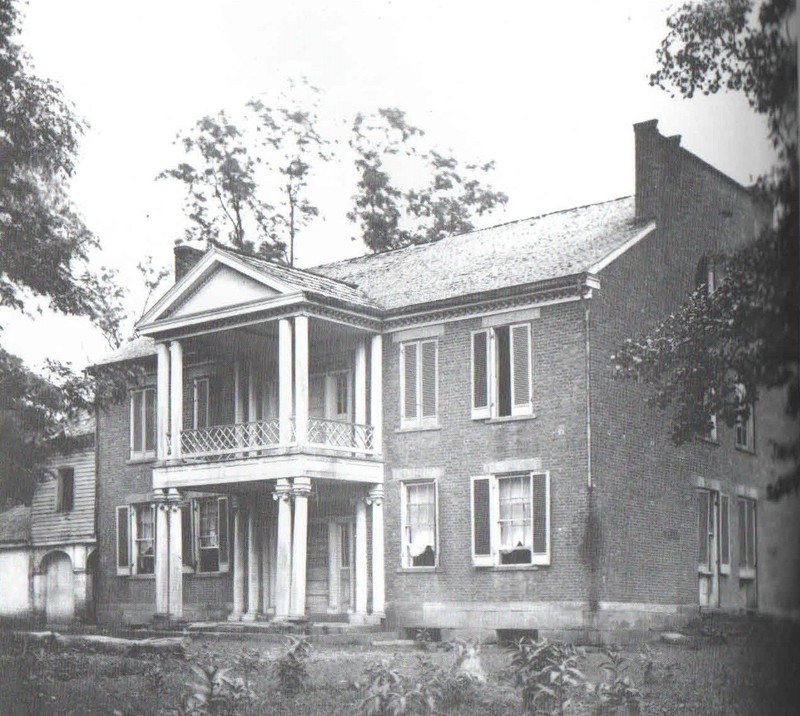 R&H Chemical and Explosives Plant built on Ft. Tackett Site. Mansion was torn down to make the plant.Foundation stones are at the St. Albans Historical Society building for a tree well.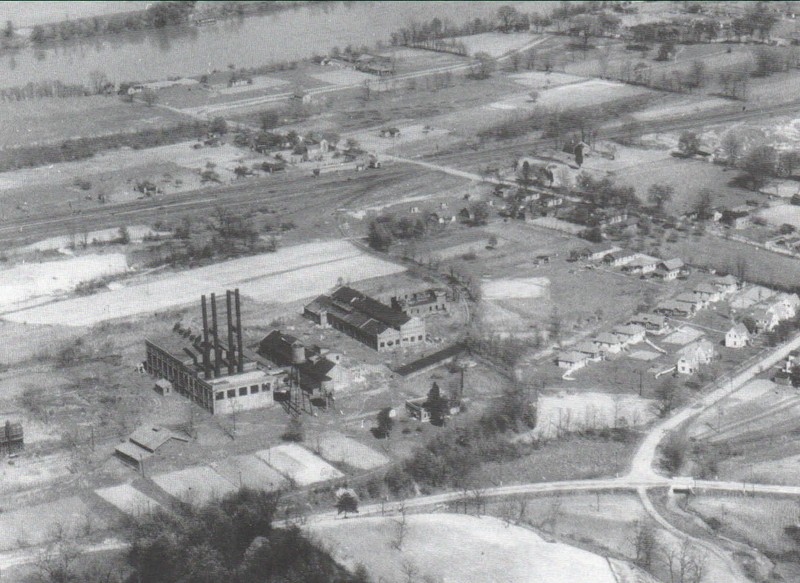 Former Valley Drive in Theater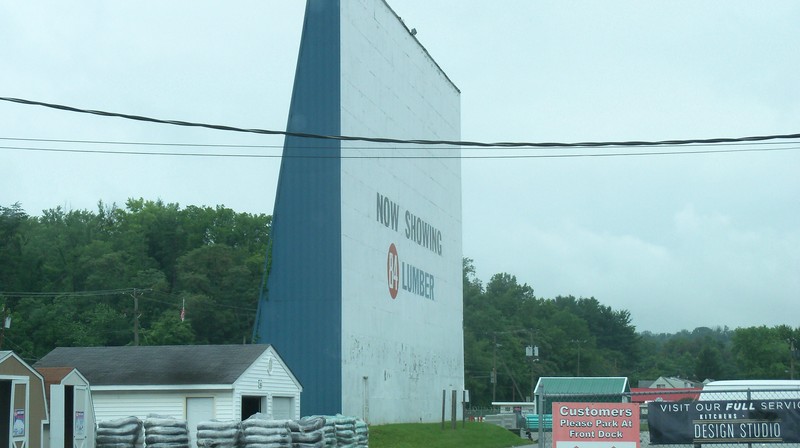 Former Valley Drive in Theater Grand Opening ad (1948)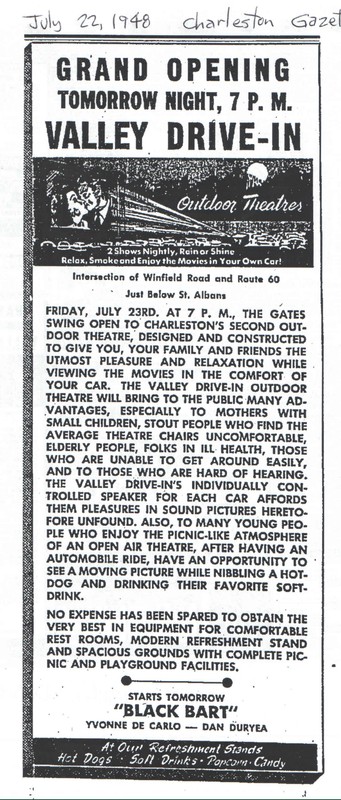 Backstory and Context
The fort was built by Lewis, Samuel, Christopher Tackett, and a family friend John Young sometime between 1786 and 1788. The exact date when the small stockade was built is unclear, but the fort was noted by the General Assembly in their survey of western frontier defenses on January 5, 1788. The men were reported to be the first settlers of European origin to settle settle on the Kanawha River between the mouth of the Elk and Ohio Rivers. The first documented child of European descent born in the Kanawha Valley, Jacob, was born here to Kizah Tackett Young.  The settlers there would travel by canoe to Campbell's Creek above Charleston (Ft. Clendenin / Lee) to (now Malden) get salt for cooking and to preserve food. 
The fort was attacked on two separate occasions in March and again in August of 1790 by the Shawnee Indians, who took six of the settlers as their prisoners in the second attack. The prisoners were taken hundreds of miles away, but some eventually found their way back to the Kanawha Valley. John Young and Keziah Tackett, daughter to Lewis Tackett, and their one-day old baby, Jacob, among the others, used the cover of darkness to escape to Ft. Lee (Charleston) during a rainstorm in August 1790.  
In 1829, John Lewis built a mansion at this site and called it Valcoulon, after Savory de Valcoulon, a French nobleman, who had previously claimed this land. In 1861, Camp Tompkins was established at the Lewis mansion and the home was used as a Confederate headquarter by Captain George S. Patton, grandfather of the WWII General George Patton. George Patton later led troops along with Colonel Tompkins during battle of Scary Creek. This land was bought as part of the effort to build St. Alban's short-lived Shelton College in 1872. The small college preparatory academy was operated by the Baptist church and closed in the early 1900s.
During World War I this site became home to a munitions plant operated by the Rossler Chemical Company. The company created torpedo fuses and explosives. In 1948 this site became home to the Valley Drive-In Theater. The theater was closed in August 1996. In 1988 this site became home to a retail outlet of the 84 Lumber Company, a firm established in 1956 with many locations.
Sources
Kozelnik, Scott M. "Tackett's Fort." e-WV: The West Virginia Encyclopedia. 16 September 2019. Web. 26 April 2020.
Keller, Michael. My Drive-In Movie Days are Over, Goldenseal Magazine . Accessed April 26th 2020. http://www.wvculture.org/goldenseal/Winter96/valley.html.
Additional Information