Expedition Island
Introduction
Expedition Island Park, located in Green River, Wyoming, is the site where Major John Wesley Powell started two expeditions down the Green and Colorado Rivers to explore the remaining territory of the continental United States that was as of yet unexplored by European-Americans. The first expedition took place in 1869 (and no evidence has been found that departed from the island) and the second in 1971. The expeditions initiated a new scientific approach to study and manage the American West. New concepts of conservation, land and water management, and geological surveying, among others, began with the expeditions. The site was placed on the National Register of Historic Places and designated a National Historic Landmark in 1968. The park is now a place for recreation.
Images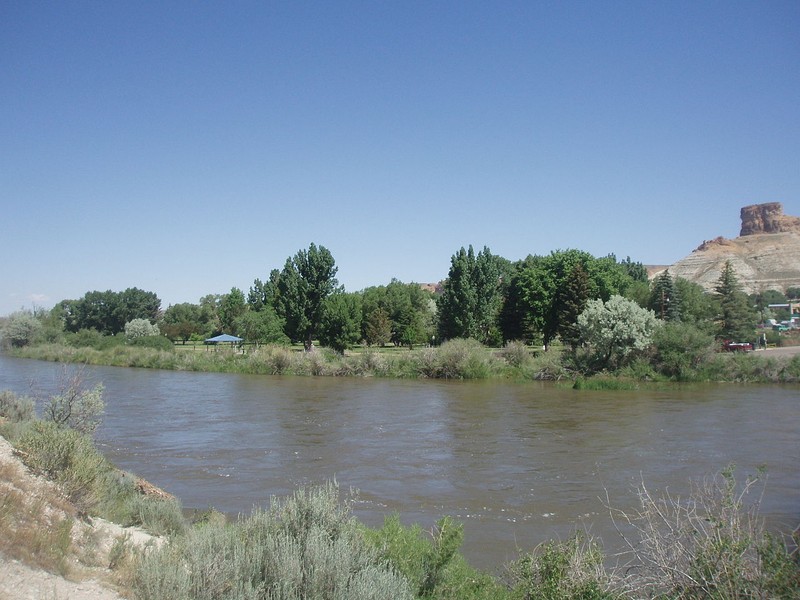 Another view of the island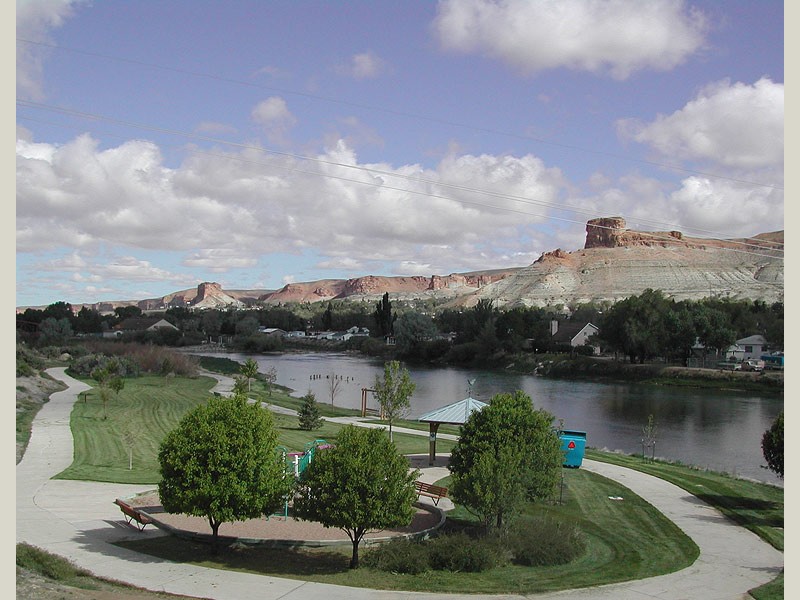 Sources
http://wyoshpo.state.wy.us/NationalRegister/Site.aspx?ID=391. Retrieved 5-11-15. Lissandrello, Stephen. "Expedition Island," http://pdfhost.focus.nps.gov/docs/NHLS/Text/68000056.pdf. 11-27-68.
Additional Information