Melba Conyer's Store
Introduction
The Conyer's store was originally built in 1913. Later it was turned into a hardware store owned by Mr. McLain. The building has been owned by many folks over the years. Bob Proesch owned the building and ran a grocery store called Broadway Market. After the Broadway Market moved, Double D Feed and Seed bought the building.
Images
Current look of Conyer's store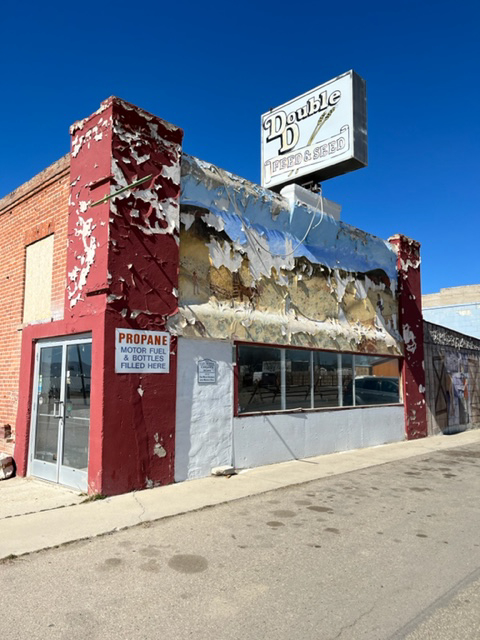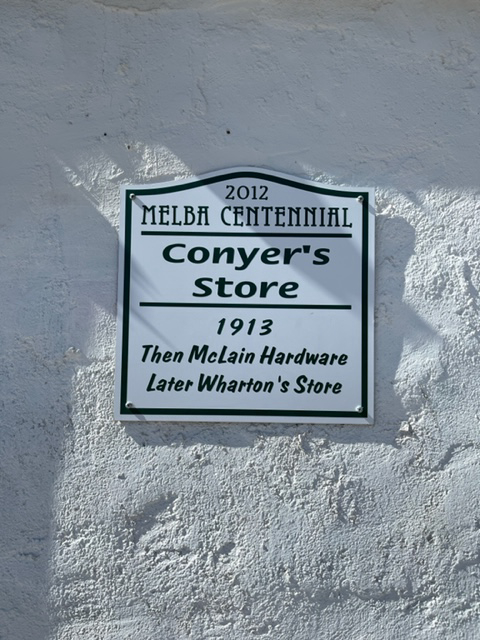 Backstory and Context
Col. J. N. Conyers built the very first store in Melba, just east of the railroad tracks in 1913. He built it so close to the tracks that he was required to move it another 50 feet. He managed the store for a while; then in 1915 he sold it to John Sanford, who conducted business for two years. Then, in 1917, he sold it to McLain Mercantile Co. of Nampa who built a fine two-story building in front. John Gray ran it and it became a flourishing business.
The Conyer's building also had the first Post Office located in the market. In 1919, Ross Pettijohn was the bookkeeper at the McLain hardware store. With the election of Republican President Warren G. Harding, on February 20, 1922, Ross Pettijohn was appointed Postmaster of Melba for a four-year term. Then again, with the presidential change, Ross was re-appointed on the 16th day of March, 1926.
In 1978 Bob Proesch bought the building. It still sat empty for a time while he cleaned it all up and began renovation. He transformed it back into a good grocery store and had a grand opening on January 15, 1985. He called it Broadway Market. A few years later, Bob sold the business to his nephew, Mike Thompson who operated it for another 5 years. When Mike built a new store on 4th street, the old building was sold to Double D which has occupied since.
Sources
Madge Cook Wylie
Tina Montgomery Taylor
Image Sources
Tina Montgomery Taylor

Tina Montgomery Taylor