Buck's Palace Bar - Melba
Introduction
Buck's Palace Bar is built on the site of the first water well in Melba. H.V. "Buck" Pfister built the bar in 1946. Buck's Tavern was a favorite hangout for many of the guys in town, farmers and otherwise, and it would be a point of geographic reference for more than 40 years.
Images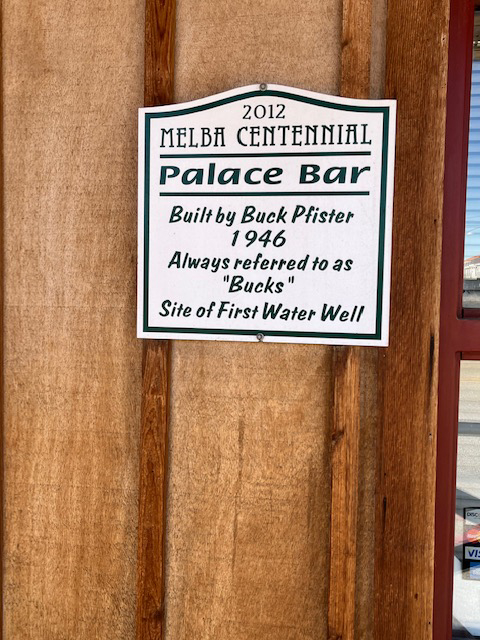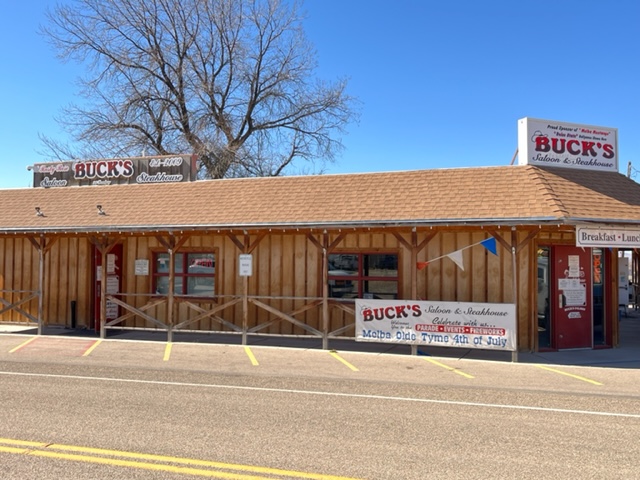 Backstory and Context
Buck Pfister bought an old converted boxcar from Earl Standage to start the tavern that he would call the Palace Bar & Grill. From here plans were made, gossip was generated and crucial decisions were bandied. A card game was in progress most mornings by the elders who were retired from their chores or resting. It was a bane to some of the wives, but they always knew where to find their husbands.
In about 1950 Buck built the cinderblock building that still stands. It has been remodeled by subsequent owners and at one time held a laundromat. Had many names through the years.
Russell Gant's grandmother had a restaurant in Melba on the east side of Broadway and his uncle Buck owned the Palace Bar. Rusty is the son of Vernon Gant and Joyce Hetrick. Joyce's sister Ann was married to Buck Pfister. Rusty ended up buying the bar after it had been empty for a short period of time.
As of 2022, Rusty still owns Buck's. It is now known as Buck's Saloon and Steakhouse.
Sources
Madge Cook Wylie
Tina Montgomery Taylor
Image Sources
Tina Montgomery Taylor

Tina Montgomery Taylor