Melba Westinghouse and Gun Shop
Introduction
In 1946, the Swarthout family built the Westinghouse store and gun shop. Later, it was bought by Mary Kimery and turned into a variety store. Having commerce in Melba was important. It kept the money in the small town of Melba. Folks would have to travel to Kuna or Nampa to buy their goods if they couldn't get it in Melba.
Images
Plaque in the building of Jessie's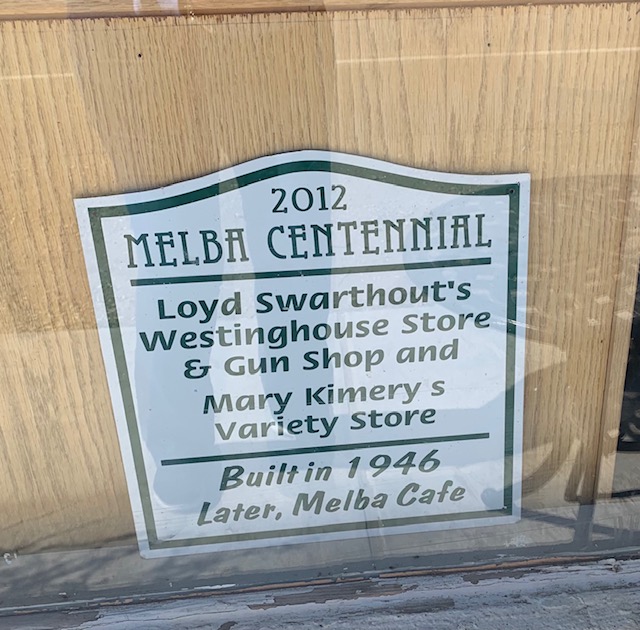 Current View of Jessie's Small town goodness cafe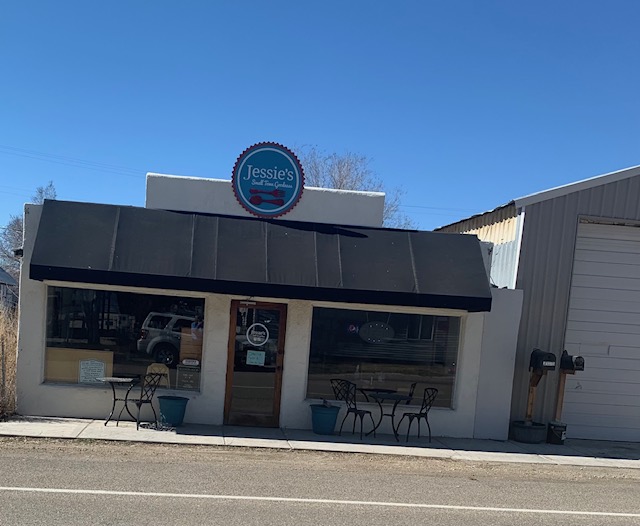 Backstory and Context
L.G. Swarthout & Son
Letitia Swarthout ran the store, which had electrical, sporting goods, and gun smithing.
Claude Swarthout was an electrician helper.
Loyd Swarthout was an oiler in Swan Falls and worked for Idaho Power for 22 plus years in the service department. When he retired from Idaho Power in 1946 he started his own business.
When TV came in, Newkirk purchased the appliance business and the building. Loyd continued to gun smith from his shop on the farm.
There was a TV in the front window of the store and people would come up and watch it. At this time, TV's were very new and many of the Melba folks could not afford their own.
Later this building was a variety store that sold many essentials, including clothing for the family.
Sources
Madge Wylie
Nancy Peck Vitkovich
Linda Swarthout
Tina Montgomery Taylor
Image Sources
Nancy Peck Vitkovich

Nancy Peck Vitkovich