American Legion Hall
Introduction
The American Legion Hall was originally the Melba Grade School. The Melba School District was formed on April 20, 1914. The building was built immediately after the district was formed. They constructed the two rooms on the north side, along with the bell tower. By 1921 four rooms had been completed.
Images
Plaque commemorating the Arbor Day tree planted by school children and Governor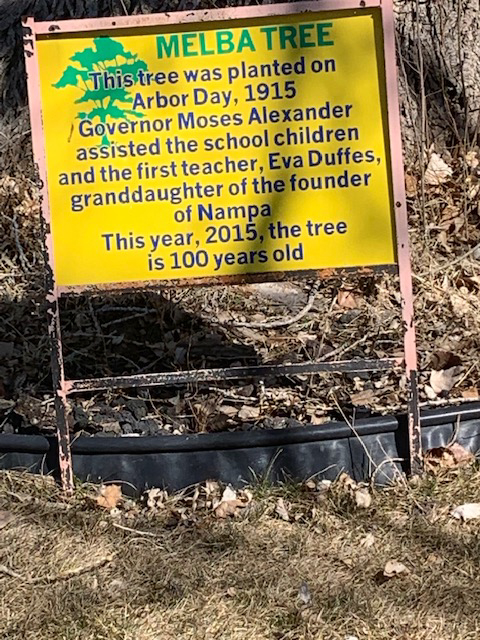 Tree planted on Arbor Day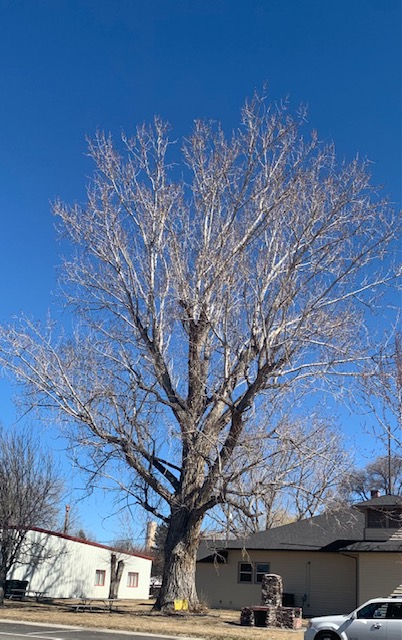 Backstory and Context
In 1915, Governor Moses Alexander, came to help the school children plant a couple of trees in front of the schoolhouse. The Governor was a friend of C.C. Todd, the founder of the town. One of the trees still stands in front of the building. In the beginning, lunches were served by the women who ran the Gardner Hotel down the road from the school. Lunches were not served in the school until the late 40's.
When the school consolidated with Glendale, Melmont and others to form District 136J in 1949 it was used for a few years for the upper four grades, while the first four grades were bused to Glendale.
In the late 1950's the old grade school was sold to the Divin-Slonecker Post #126 of the American Legion. Cecil Wood, a local construction man, began reconstruction of the building with the help of Legionaires. Walls were torn out and a new hardwood floor was laid to accommodate dances and parties, as well as meetings.
The Legion sponsored Little League football for several years and provided storage rooms for their uniforms. The Legion and Auxiliary sponsored Cub Scouts for many years and provided meeting rooms for them.
The building has served as a community meeting place for weddings, funeral dinners, private parties as well as dances from the Legion and Auxiliary for many years.
Sources
Madge Wylie (A Centennial Scrapbook of Melba 1912-2012)
Image Sources
Nancy Peck Vitkovich

Nancy Peck Vitkovich