Goodridge Brothers Studio
Introduction
Many historic buildings still grace S. Washington St. where the Goodridge Brothers, William O and Wallace, had their photography studio from 1872-1922. While the studio building no longer exists today, the memories of the Goodridge Brothers and their role in late 19th and early 20th centuries still remains. William and Wallace documented the rise of Saginaw as the lumber capital and then its transition into an industrial powerhouse.
Images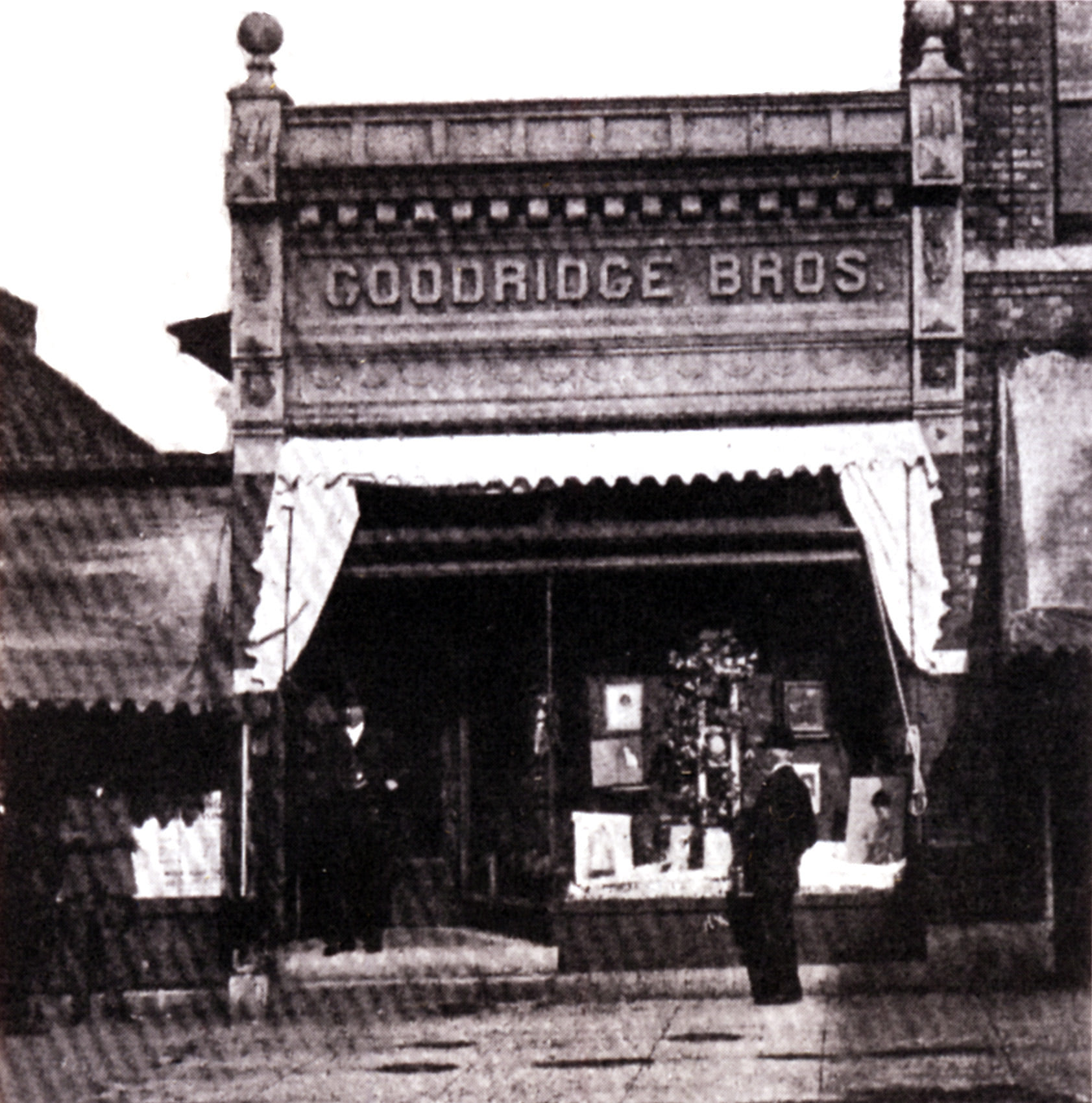 Sanborn map location of Goodridge studio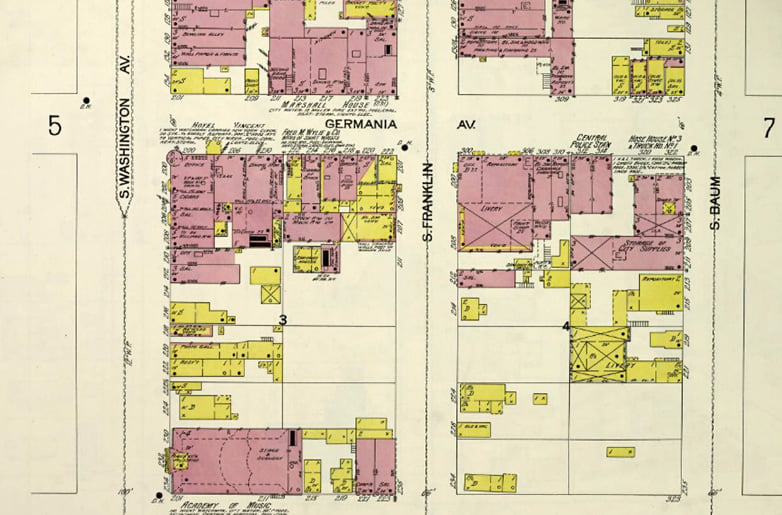 Backstory and Context
William and Wallace Goodridge relocated to East Saginaw from York, PA, in 1863. They had trained in photography under their brother Glenalvin who taught them daguerreotypes, ambrotypes, and more. William and Wallace remained committed to learning all of the latest techniques and they were known for stereoscopic images and panoramic photos. Due to the timing of the brothers arrival, they were able capture the rise of Saginaw as a lumber capitol and also the transition to an industrial center. They created portraits, group and advertising images, and community landscapes.
Fires often reshaped cities during the 19th century and East Saginaw was no different. The brothers first studio was in the Crouse Block at the corner of South Washington and East Genessee, but fire destroyed the block in 1872. After that William and Wallace purchased a lot down the street at 220 South Washington where they constructed a new studio that remained in use for the next fifty years.
The brick building had a distinctive façade with the name "Goodridge Bros" prominent in raised pressed metal. This was apparently added during a renovation following a fire that began when William L. Goodridge accidentally overturned an oil lamp on May 3, 1908. The back portion of the building was a total loss and quite a bit of equipment was also damaged. As the Goodridges repaired the structure, they used the opportunity to makes some upgrades such as the new front.
The 2019 Google Maps image presents the space as an empty lot, however, it has since undergone a new renovation and a new building that sits in harmony with its neighbors now sits at the site of photography studio. While the loss of historic buildings is always difficult, the Goodridges not only embraced change during their years in East Saginaw, they contributed through their community involvement and documented a city in transition through their photography.
Sources
John Jezierski, Enterprising Images: The Goodridge Brothers, African American Photographers, 1847-1922 (Detroit: Wayne State University Press, 2000).
"A New Front - The Goodridge Brothers Studio," The Castle Museum of Saginaw County History, https://www.castlemuseum.org/post/a-new-front-the-goodridge-brothers-studio
"A Family's History: The Story of William C. Goodridge," The Castle Museum of Saginaw County History, https://www.castlemuseum.org/post/a-family-s-history-the-story-of-william-c-goodridge
Image Sources
Castle Museum of Saginaw County History

Castle Museum of Saginaw County History