The French Cultural Center
Introduction
The French Cultural Center is a non-profit organization that provides a French cultural and social experience for Bostonians and other visitors. The center has a library that contains the second largest private collection of French books, periodicals, DVDs, and CDS in the United States. They also offer language classes and programs for kids and adults. The center houses lectures, concerts, cooking demonstrations, wine tastings, art exhibitions, celebrations, and after school programs.
Images
The library holds the second-largest collection of French books and other materials in the US and the organization offers language classes and programs for adults and children.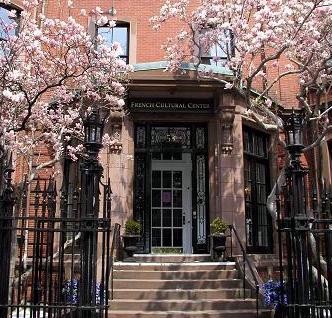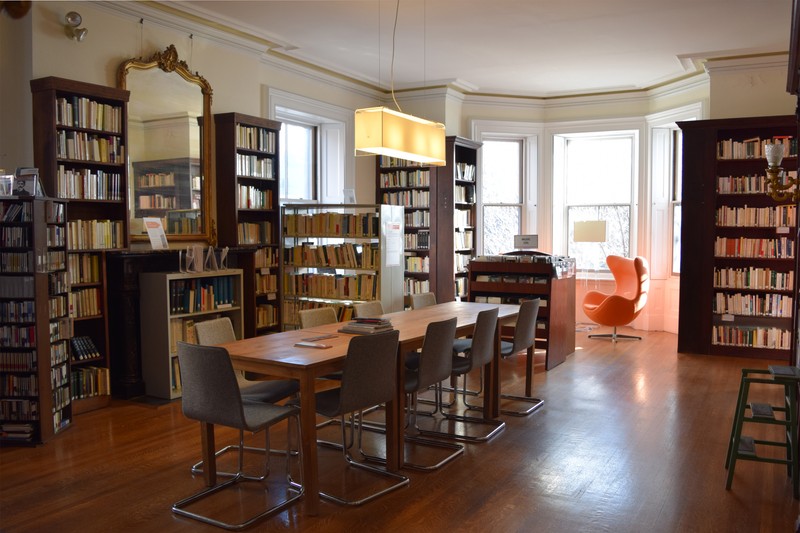 Backstory and Context
A national group, called "France Forever," was founded in 1940 in an attempt to unite French men and women for the liberation of occupied France. There were soon 23,000 members of the group among each of the chapters, made up of people of varying nationalities. The American group grew to include the National Chapter and fifty-six regional chapters, including Boston. Boston was, in fact, one of the most active chapters in the United States. The Boston chapter was led by Belle Rand, who is noted for establishing the small lending library of French books and periodicals.
The French Library in Boston, Inc. was established in 1945 to hold the growing collection of books and gifted to the group by the French government, as well as to build and improve cultural relations between the United States and France. It was originally a 1-room collection that expanded into 2 buildings and became a "notable international institution" ("Who We Are"). The group moved into the current location at 53 Marlborough Street after the building was generously donated to it by Katharine Lane Weems, a prominent American sculptor. She deeded the property to the group in two separate transactions on December 27, 1961 and then on January 17, 1962. She stated in her second deed that the building itself was a donation and was to be used "only for the purposes of the French Library and related French cultural purposes, and could not be sold or otherwise disposed of unless the Board of Trustees of the French Library determined doing so would be "essential…due to changed circumstances (Back Bay Houses)."
Ten years later (April 1972), the organization acquired the building next door at 300 Berkley Street to add to their existing operations.
The Alliance Françoise of Boston and Cambridge, Inc. was founded in 1898 and these two organizations joined together in 200 to create the French Library and Cultural Center and the Alliance Françoise of Boston and Cambridge. In 2010, it was renamed the French Cultural Center.
Sources
French Cultural Center: Alliance Francaise of Boston. Accessed February 12, 2017. http://frenchculturalcenter.org/about-us/.

53 Marlborough. Back Bay Houses: Genealogies of Back Bay Houses. Accessed February 12, 2017. https://backbayhouses.org/53-marlborough/.


Additional Information