Bodie State Historic Park
Introduction
Bodie State Historic Park preserves the remains of a ghost town and mining camp that was once home to nearly 10,000 people. The town was named for the man who first discovered gold in the area, Waterman S. Body in 1875. The historic mining town of Bodie, California is preserved today in a state of "arrested decay" as Bodie State Historic Park. One of the best examples of an authentic American Wild West "ghost town", Bodie has attracted approximately 250,000 visitors from around the world.
Images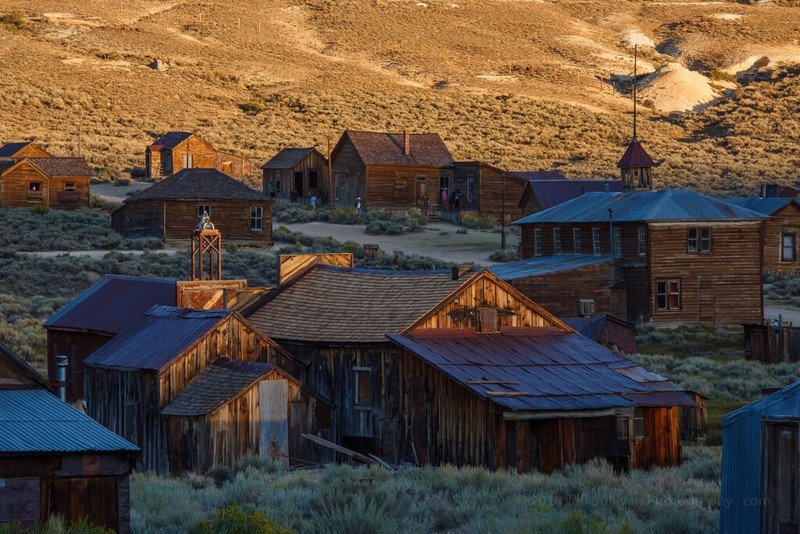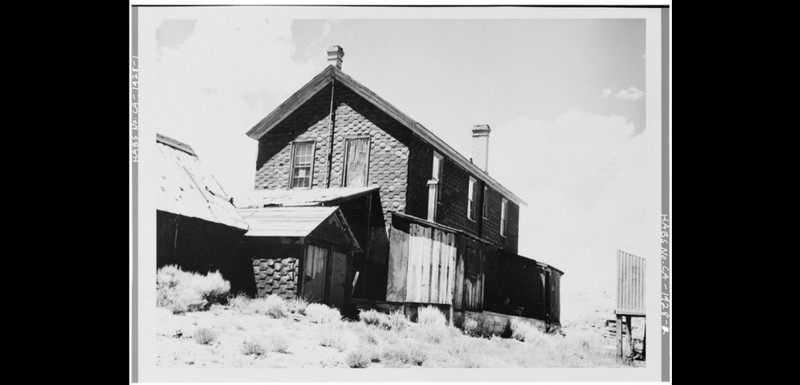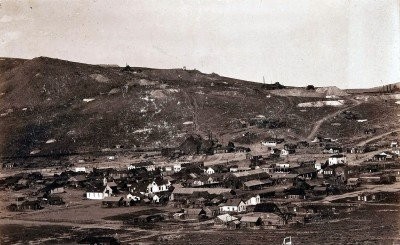 Backstory and Context
From www.parks.ca.gov:
"Bodie State Historic Park is a genuine California gold-mining ghost town. Visitors can walk down the deserted streets of a town that once had a population of nearly 10,000 people. The town is named for Waterman S. Body (William Bodey), who had
discovered small amounts of gold in hills north of Mono Lake. In 1875, a mine cave-in revealed pay dirt, which led to purchase of the mine by the Standard Company in 1877. People flocked to Bodie and transformed it from a town of a few dozen to a boomtown.


"Only a small part of the town survives, preserved in a state of 'arrested decay.' Interiors remain as they were left and stocked with goods.

Designated as a National Historic Site and a State Historic Park in 1962, the remains of Bodie are being preserved in a state of 'arrested decay.' Today this once thriving mining camp is visited by tourists, howling winds and an occasional ghost." Bodie has been named by California legislature as the official state gold rush town. You can read a detailed brochure about the town's (occasionally salacious) history here. You can also find beautiful historic photographs of Bodie, like the one above of the Railroad Office, on the Library of Congress' website.
In Spring 2018 HistoriCorps will be restoring the Bodie & Benton Railway. This office was a three-foot narrow gauge railroad in California, from the Mono Mills to its terminus in Bodie. What makes this railroad unusual is that it was isolated and unconnected to any other railroad system. Its purpose was solely to link gold-mining Bodie to Mono Mills, a sawmill, 32 miles south along the east shore of Mono Lake. It was made operational by 1881. Visitors can still walk (or even mountain bike) the rail line to Mono Lake. The railroad office structure, primarily its chimney, were destabilized by recent earthquakes. There are more than 100 other historic buildings remaining from Bodie's tumultuous heyday. Visit www.historicorps.org for information on how you can support this project.
Sources
Bodie-Benton Railroad Office. HistoriCorps. January 29, 2018. Accessed February 08, 2018. https://historicorps.org/events/bodie-benton-railroad-office-ca/.

EXTERIOR, SOUTHWEST VIEW - Bodie Railroad Station, Bodie State Historic Park, Bodie, Mono County, CA. Library of Congress. Accessed February 08, 2018. https://www.loc.gov/resource/hhh.ca0349.photos/?sp=2.

California Legislative Information. Accessed February 08, 2018. http://leginfo.legislature.ca.gov/faces/codes_displaySection.xhtml?lawCode=GOV§ionNum=429.7..

Bodie State Historic Park. California Department of Parks and Recreation. Accessed February 08, 2018. http://www.parks.ca.gov/pages/509/files/BodieSHPFinalWebLayout2016.pdf.


Additional Information