Gateway Geiser
Introduction
The Gateway Geyser is a fountain located in East St. Louis, Illinois. The fountain is located directly across the Mississippi River from the St. Louis Arch. The Gateway Geiser is the largest fountain in the country, and the second largest in the world, coming in only after King Fahd's fountain in Saudi Arabia.
Images
Gateway Geyser, facing St. Louis.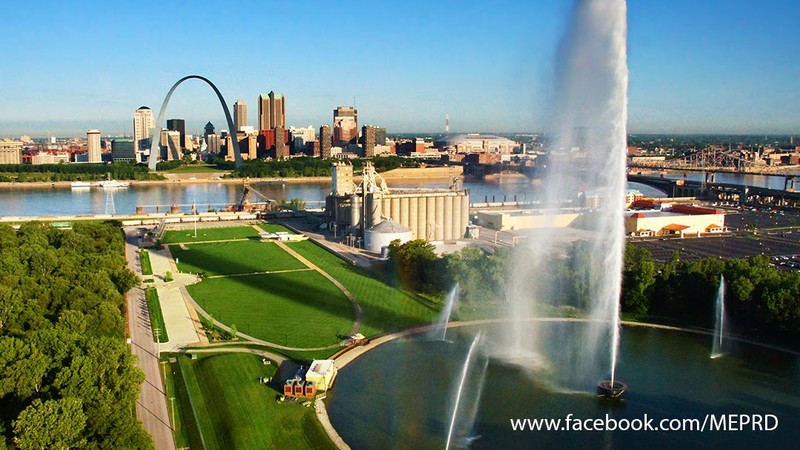 Gateway Geyser from the air.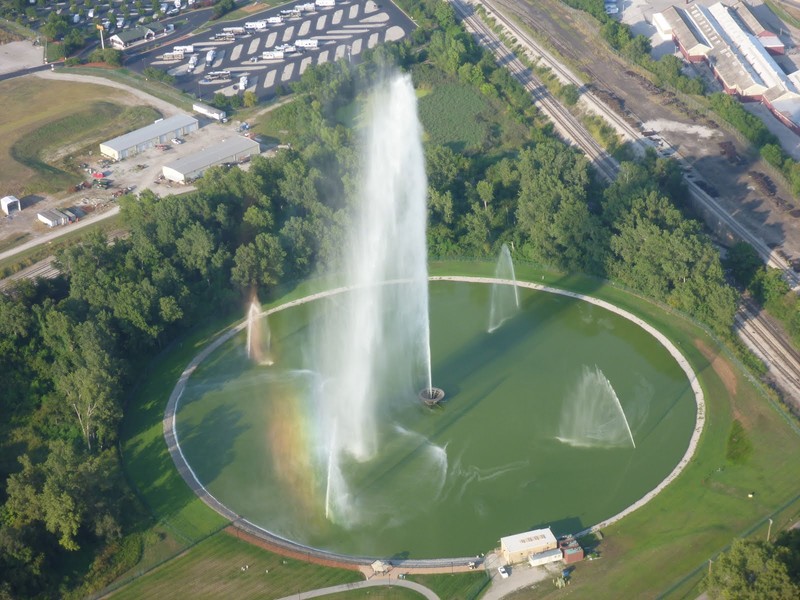 Gateway Geiser, facing East St. Louis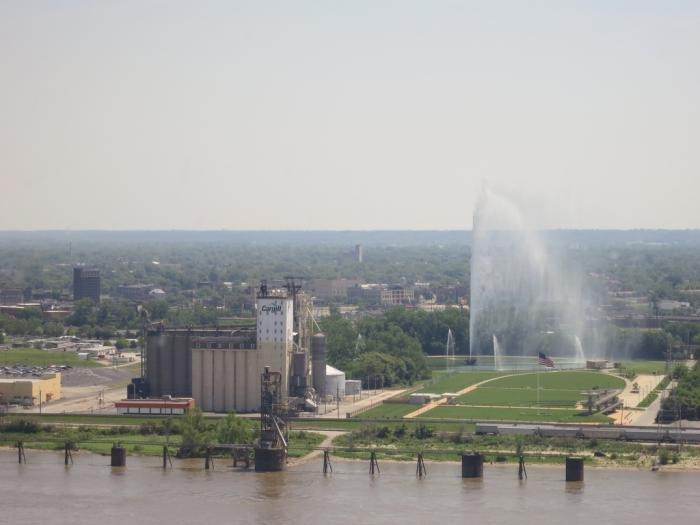 Backstory and Context
The Gateway Geyser is located within in Malcolm W. Martin Memorial Park. It was built in 1995 by St. Louis–based Hydro Dramatics. The fountain was designed as the counterpart to the St. Louis Arch.
When the fountain "explodes", it reaches a height of 600 feet, the same height as the arch. Additionally, there are four smaller fountains around the base of the main fountain to signify the
Mississippi, Missouri, Meramec and Illinois rivers
meeting at that location.

The fountain was an idea generated by St. Louis native Malcolm Martin. A community minded, civic based retired lawyer, Martin dreamed of developing a site that would complete the Arch. He desired a monument that would bring the two sides of the river together. The idea of a fountain that blew water high into the air matched the grandeur of the project that Martin was looking for. Martin purchased the park across the river and began development, and succeeded. After his death in 2004, the park became a memorial to him, which is where it gained it's name.
Sources
http://www.meprd.org/mmmp.html http://en.wikipedia.org/wiki/Gateway_Geyser
Additional Information