Vietnam War Memorial
Introduction
The Vietnam War Memorial in Westminster, California is located in Sid Goldstein Park is an 11 foot tall statue commemorating the fall of Saigon. It features an American Infantry soldier and a soldier from the former republic of South Vietnam standing side by side. The statue, cast in bronze, was sculpted by Vietnamese artist Tuan Nguyen who lived through the fall of Saigon and managed to make it to the United States in 1988. Behind the soldiers are the flags from each of their countries on a marble base.
Images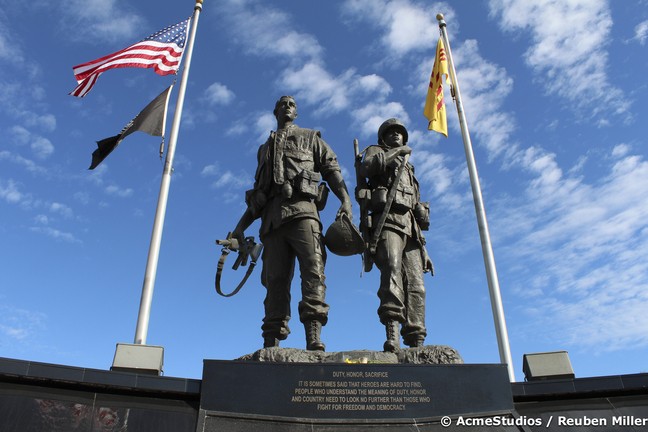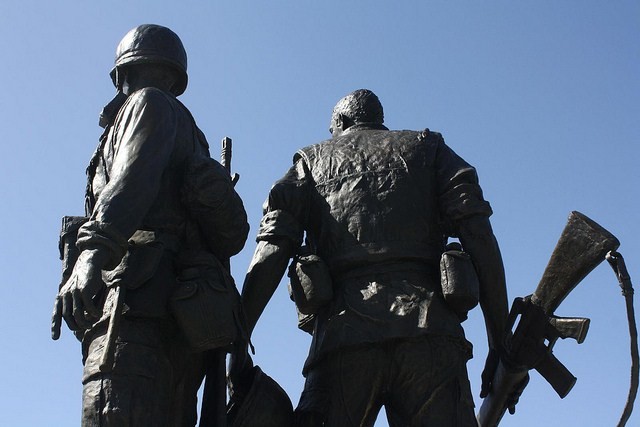 Backstory and Context
The memorial got underway when, in 1997, City Councilman Frank G. Fry started the process of finding a site and hiring an artist. The statue was completed in 2003 and dedicated on April 27 of that year.

Sources
http://i.cdn.turner.com/ireport/sm/prod/2011/11/12/WE00658815/1900733/soldiersjpg-1900733_p9.jpg "Vietnam War Memorial, Sid Goldstein Freedom Park, Westminister CA, USA-Vietnam War." Waymarking. N.p., n.d. Web. 27 May 2014. . "Vietnam War Memorial," http://www.westminsterchamber.org/index.php?option=com_content&view=article&id=140&Itemid=611. Retrieved 5-19-15.
Additional Information