Mission San José
Introduction
"Known as the 'Queen of the Missions', this is the largest of the missions and was almost fully restored to its original design in the 1930s by the WPA (Works Projects Administration). Spanish missions were not churches, but communities, with the church the focus. Mission San José shows the visitor how all the missions might have looked over 250 years ago." [from naps.gov]
Images
Exterior of Mission San Jose (source: NPS)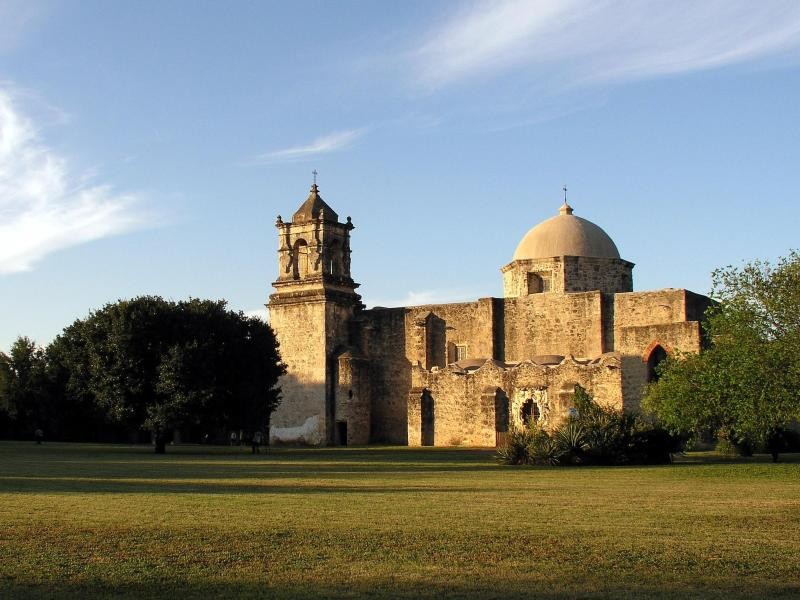 Convento, Friars' Residence (source: NPS)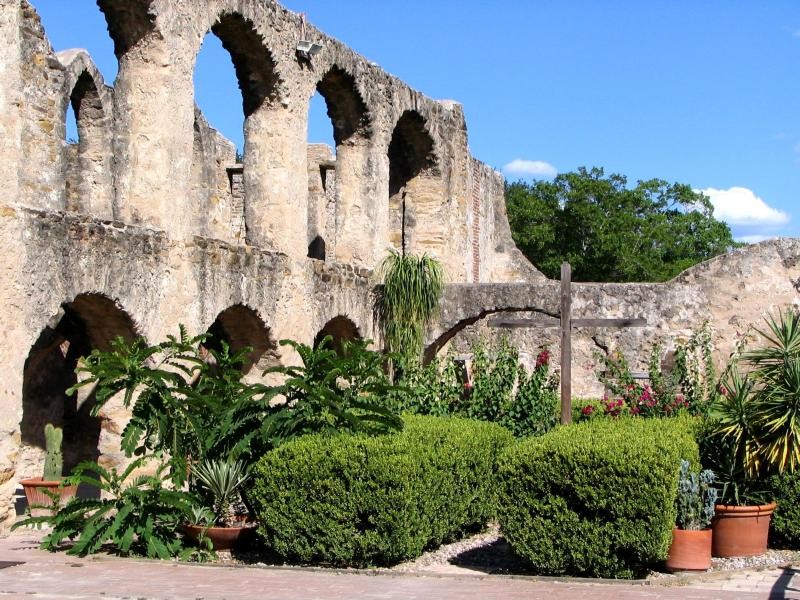 Church Facade of Mission San José (source: NPS)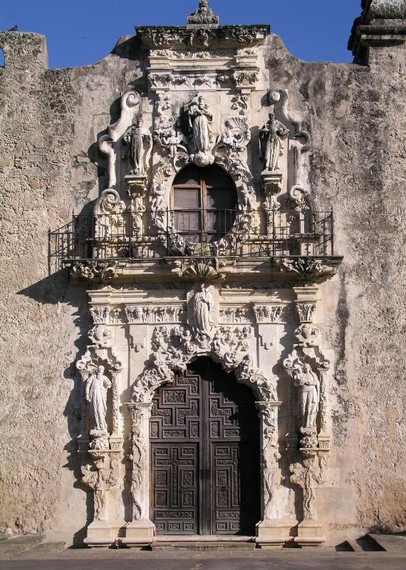 Architectural Detail (source: NPS)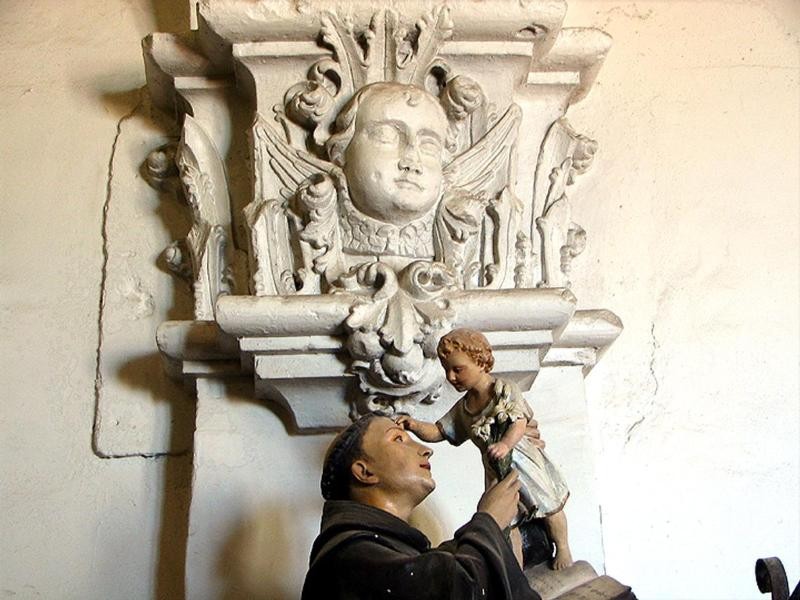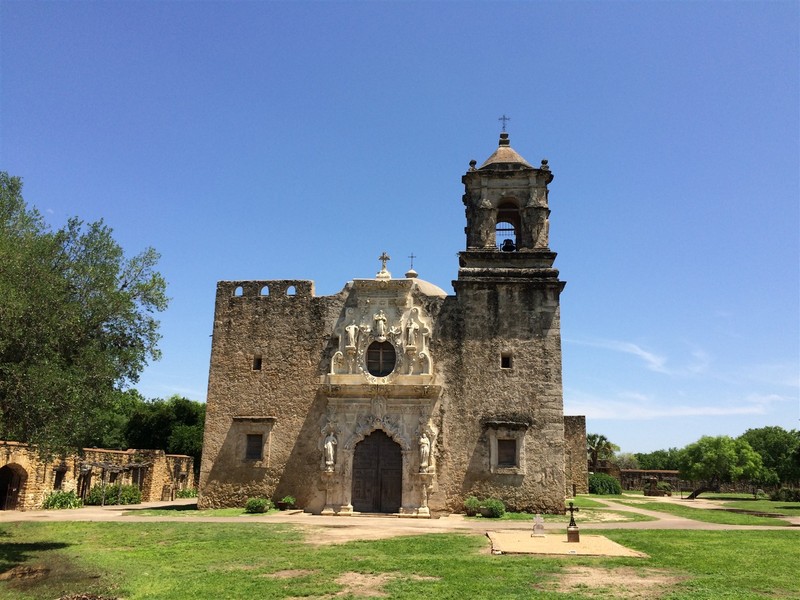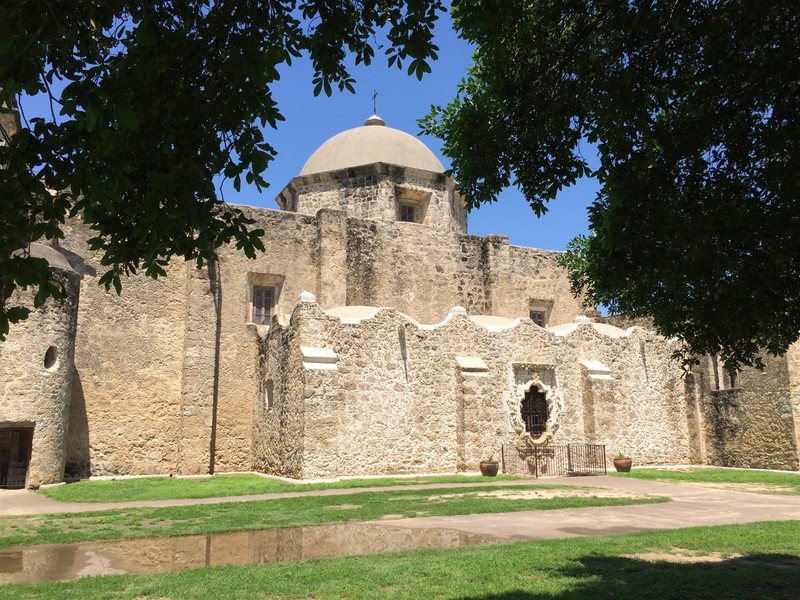 Backstory and Context
Completed in 1782 and the largest of the missions in the area, San Jose was home to approximately 350 Indian neophytes. Called the "Queen of the Missions", the site was a primary point of social and cultural prominence. However, it also drew the attention of the Apache and Comanche, and it often had fallen under attack. The fortitude of the building was great, and its residents learned defense methods such as using bows and arrows as well as eventually guns and cannons.
After many years of deterioration, during the 1920s and 1930s, the San Antonio Conservation Society and the Federal Government invested in the restoration of the mission and about 80 % of the original structure was preserved while the rest was reconstructed. The church was rededicated in 1937, and the site was named a State Historic Site as well as a National Historic Site in 1941. According to the official website of the National Park System, "When the San Antonio Missions National Historical Park was established in November 1978, the Spanish colonial mission was assured of protection in cooperation with the Archdiocese of San Antonio and the parish."
In 2015, the United Nations Educational, Scientific, and Cultural Organization (UNESCO) designated the mission a UNESCO World Heritage Site making it the first site in Texas to achieve this status. With this prestige honor, Mission San Jose joins the ranks of other monumental world sites such as Yellowstone, Stonehenge, and the Great Wall of China.
Today, Mission San Jose is an active parish and all are welcome to attend any of the mass services offered weekly.
Sources
Ethington, Tommie. "On a Mission." San Antonio Magazine. July 2015 (10,) 10, 58-63.

"Mission San José." National Park Service. Accessed Ma 25, 2015. http://www.nps.gov/saan/learn/historyculture/sanjosehistory1.htm.
Additional Information