Storer College
Introduction
According to WV Culture.org's timeline of African American history in WV: "1867. On October 2, Storer College in Harpers Ferry, Jefferson County, admitted its first students. Storer was the first African- American college in West Virginia. The institution had been established by the Free Will Baptist church as a school for runaway slaves during the Civil War. In 1867, Storer was incorporated by the state as a school for African Americans under the leadership of the Rev. Nathan C. Brackett. Storer trained many prominent Black educators and lawyers during its nearly ninety-year history. Source: Bushong, Historic Jefferson County, 267."
Images
Union encampment during Civil War on Camp Hill in Harper's Ferry. The sit of encampment would be the same site for Stroer College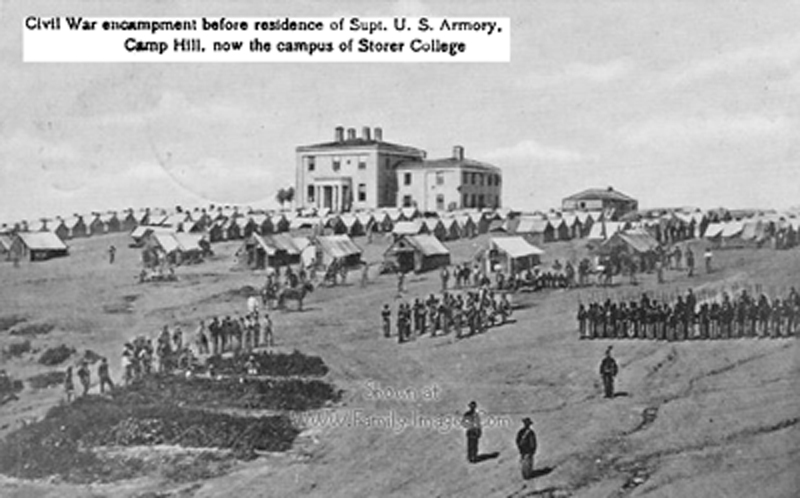 Anthony Hall. Main building of Storer College.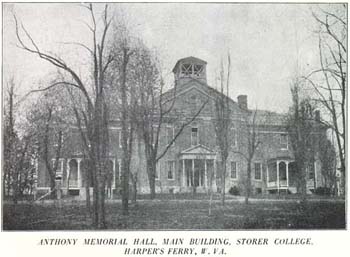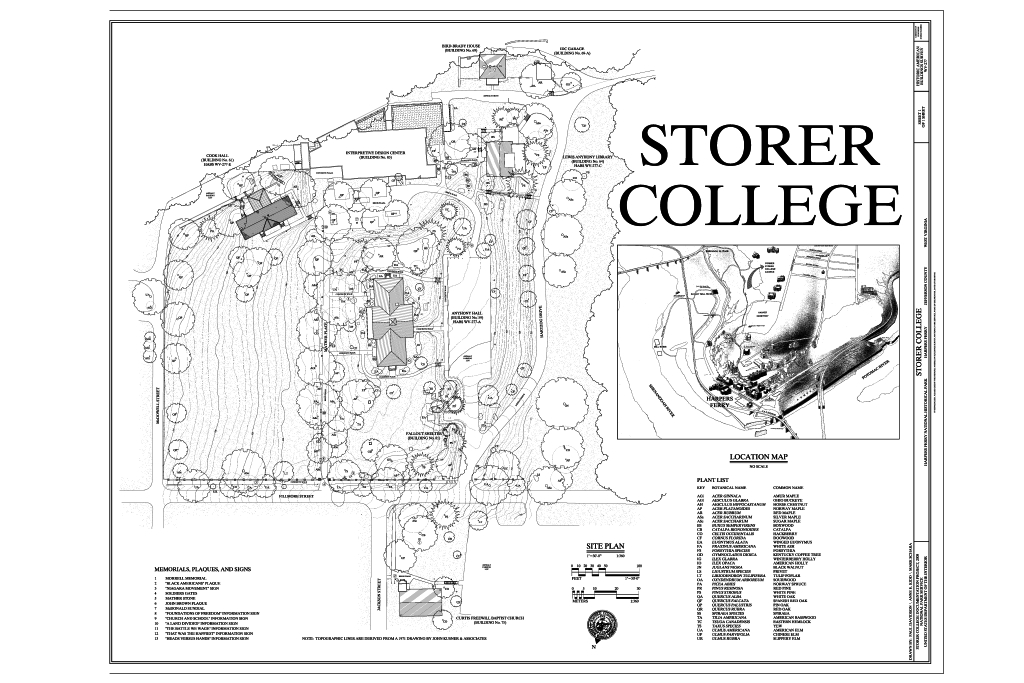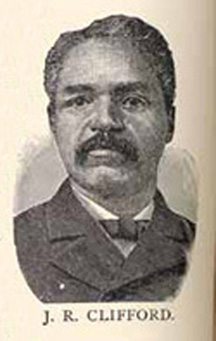 Don Redman "Little Giant of Jazz"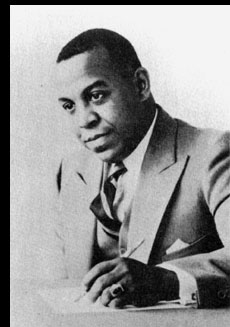 Chief Dr. Nmadi Azikiwe. As President of the Nigerian First Republic.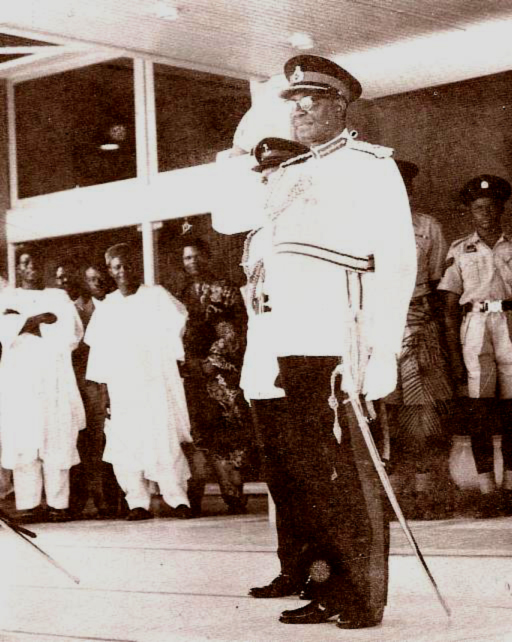 Stephen T. Mather Training Center (2012)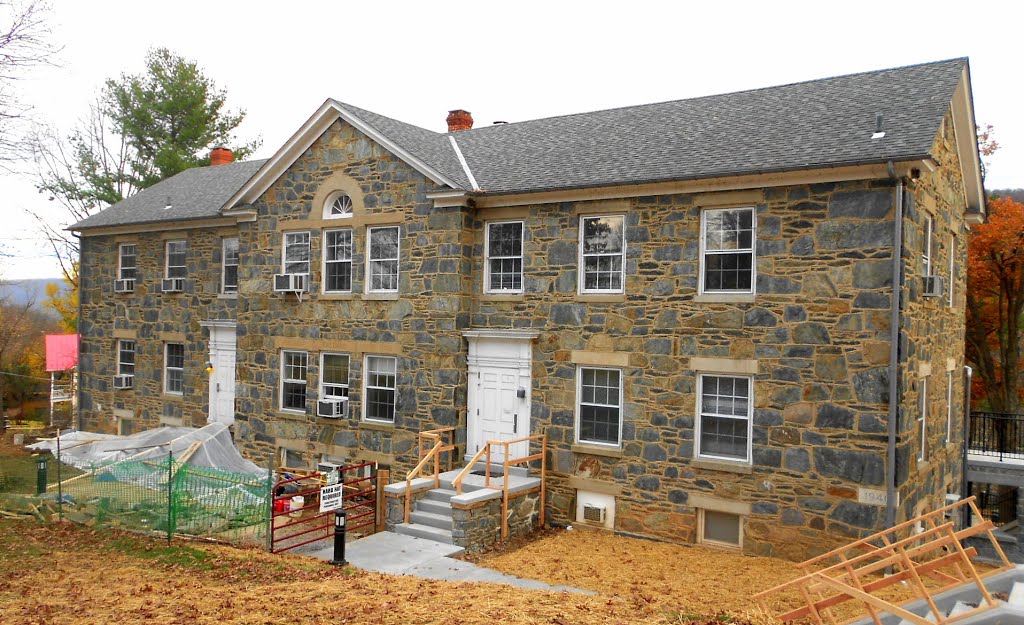 Niagara Movement leaders: W.E.B. Dubois (seated) and (left to right) J.R. Clifford, L.M. Hershaw and F.H.M. Murray. Photo taken at Harper's Ferry on April 17, 1906.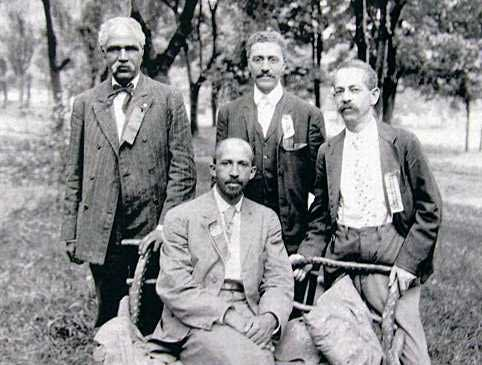 Backstory and Context
Located in Jefferson County, WV, this college is now a part of the Harper's Ferry National Park.
Operating from 1865-1955, this college served as a place of higher education for freedpeople following the end of the Civil War. Starting out as a one-room school and ended as a full-fledged college granting degrees to everyone regardless of race, religion and gender. The first purposes of this school turned college were to teach reading, writing and other marketable skills. These three things were crucial for the development of freed slaves seeking the necessary training and skills needed in the post-slave South. More importantly, the school/college gave the students self-worth and confidence.
Thanks to the Freedman's Bureau created by war's end, the 13th Amendment to abolish slavery and the efforts of philanthropic organizations, the school housed volunteers from the New England Freewill Baptist Home Mission Society under the direction of Reverend Nathan Cook Brackett. Two years later, 1867, Rev. Brackett was inspired by the need for more teachers and the ability to reach out further to other freedpeople. This inspiration led to his desire to create a college that would train African-American teachers.
With the help and donations of John Storer (namesake of college), a philanthropist from Maine and Rev. Oren B. Cheney, the founder of Bates College in Lewiston, Maine, Brackett was able to gather in enough money for a 'colored school in the South' as long as applications for all, regardless of color and gender were accepted, a match of Storer's donation could come from Brackett and his staff and the New England Freewill Association and the college was to be a degree-granting college. All three requirements were met. Throughout all this, some locals tried to get the school closed, only fail in the endeavor.
The college would add industrial and some academic degrees alongside their Teaching degree. For a time the college became known as the Storer Normal School.
In 1881, on the 14th anniversary of the college, Frederick Douglass delivered a speech on John Brown in front of the college's Anthony Hall. Also in attendance was Andrew Hunter, the Charles Town District Attorney that prosecuted John Brown and was able to convict Brown.
In August of 1906, the second conference of the Niagara Movement, led by W.E.B. DuBois, was held at Storer. The Movement's purpose was to eliminate discrimination based on color. Although the main topic was the minimalizing of the group's militancy and aggressive nature to obtain full Civil Rights, this movement was able to show the nation how passionate a large group of the Black community were for their rights. The Movement dissolved in 1910.
In 1938, Storer officially became a college. A lack of money accreditation kept the college from accepting many students for advanced degrees.
In 1954, following the ruling in Brown v. Board of Education, the state of WV withdrew financial support for the school, despite continual aid for two other Black universities: Bluefield State and West Virginia State Universities. The doors closed forever in 1955.
Physical assets of the college were transferred to the Baptist college (and historically white) Alderson-Broaddus College along with providing scholarships for Black students. Storer's endowment was transferred to the all Black Virginia Union University and maintained by VUU and Howard University, another historic Black university ( where the Father of Black History, Carter G. Woodson was an alum).
Some of the buildings of Storer are preserved by Harper's Ferry N.P and is a part of the tours there. The National Park allows reunions of the Storer alumni to be held within.
Prominent alumni include: J.R. Clifford (1875)-First Black lawyer in WV and owner of first Black newspaper in WV. Coralie Franklin Cook (1880)-Became a distinguished Professor at Howard University. Joseph Jeffery Walters (1885)- Author of first African novel published in English, "Guyana Pau". Don Redman (1920)-"Little Giant of Jazz". First great arranger in Jazz history. Nnamdi Azikiwe (1928)- Later became the President of Nigeria.
Sources
West Virginia's African-American Heritage Trail. West Virginia Division of Tourism. Storer College: A Hope for Redemption in the Shadow of Slavery, 1865 - 1955 A dissertation by Dr. Dawne Raines Burke (2004) http://scholar.lib.vt.edu/theses/available/etd-04252004-173337/
Additional Information