Bagg's Hotel and Proctor Memorial Building in Bagg Square Commemorative Park.
Introduction
This site is not directly associated with Utica's shoe industry but we are stopping here for a bit of an orientation to the oldest part of town. This little park was once the center of downtown Utica at the corner of Main and Genesee Streets. This was the site of the Bagg Hotel which operated here for over one hundred years. The hotel was the finest in Utica and hosted many dignitaries and politicians over the years. This memorial was placed by the Proctor Family after the hotel had been torn down as the city expanded.
Images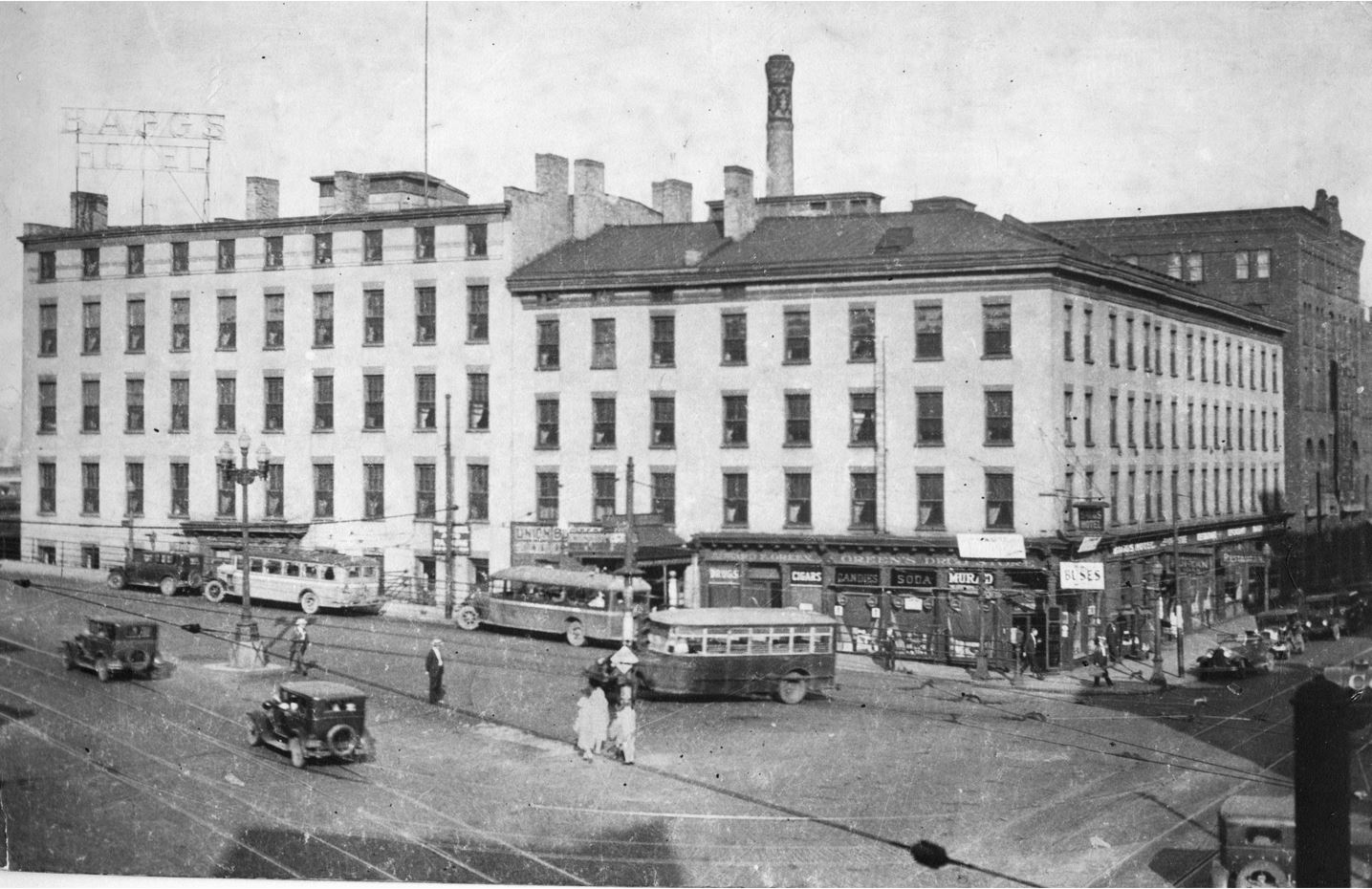 Historic Marker in Proctor Memorial Park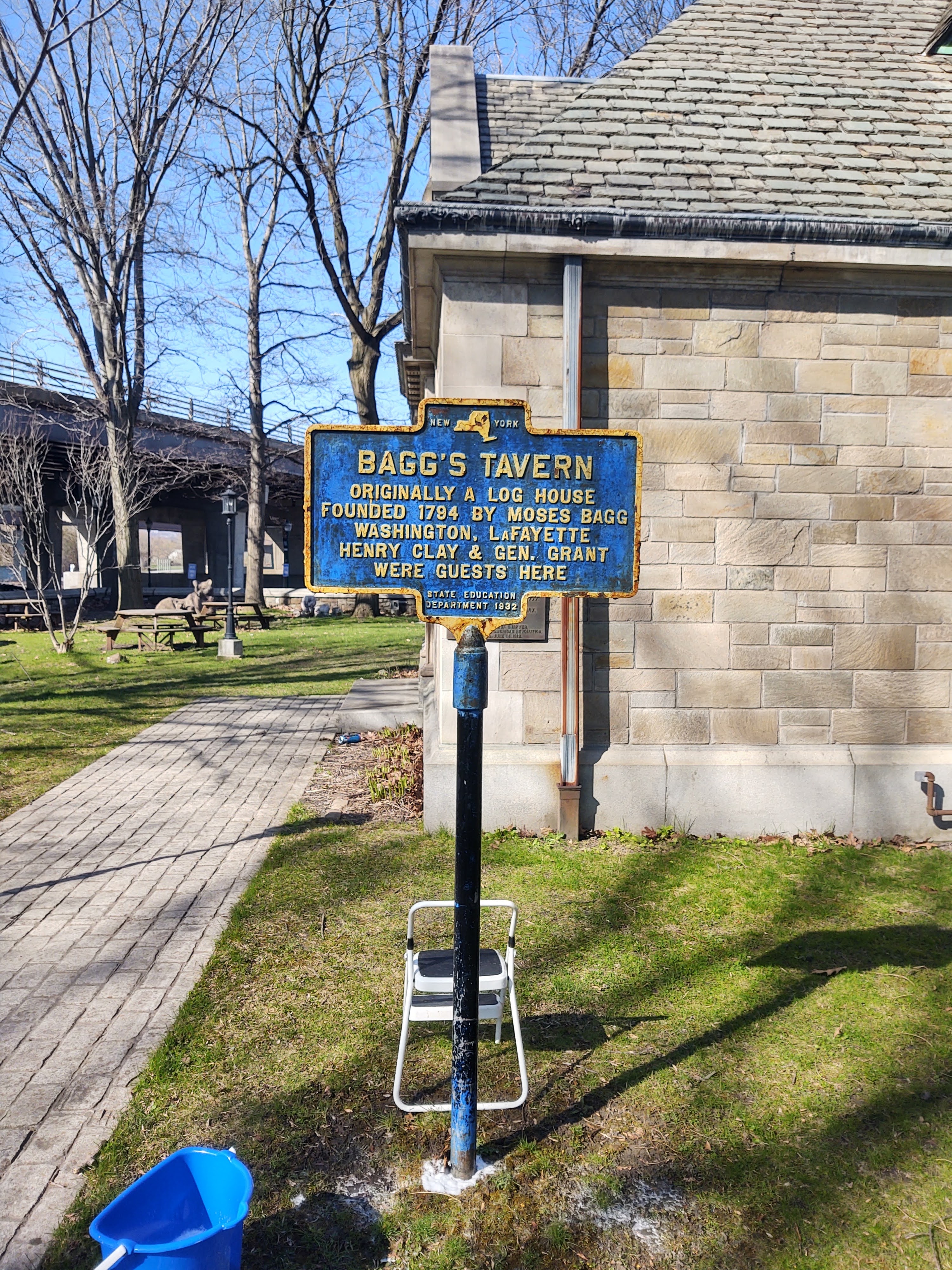 Menu from Bagg's Hotel, 1877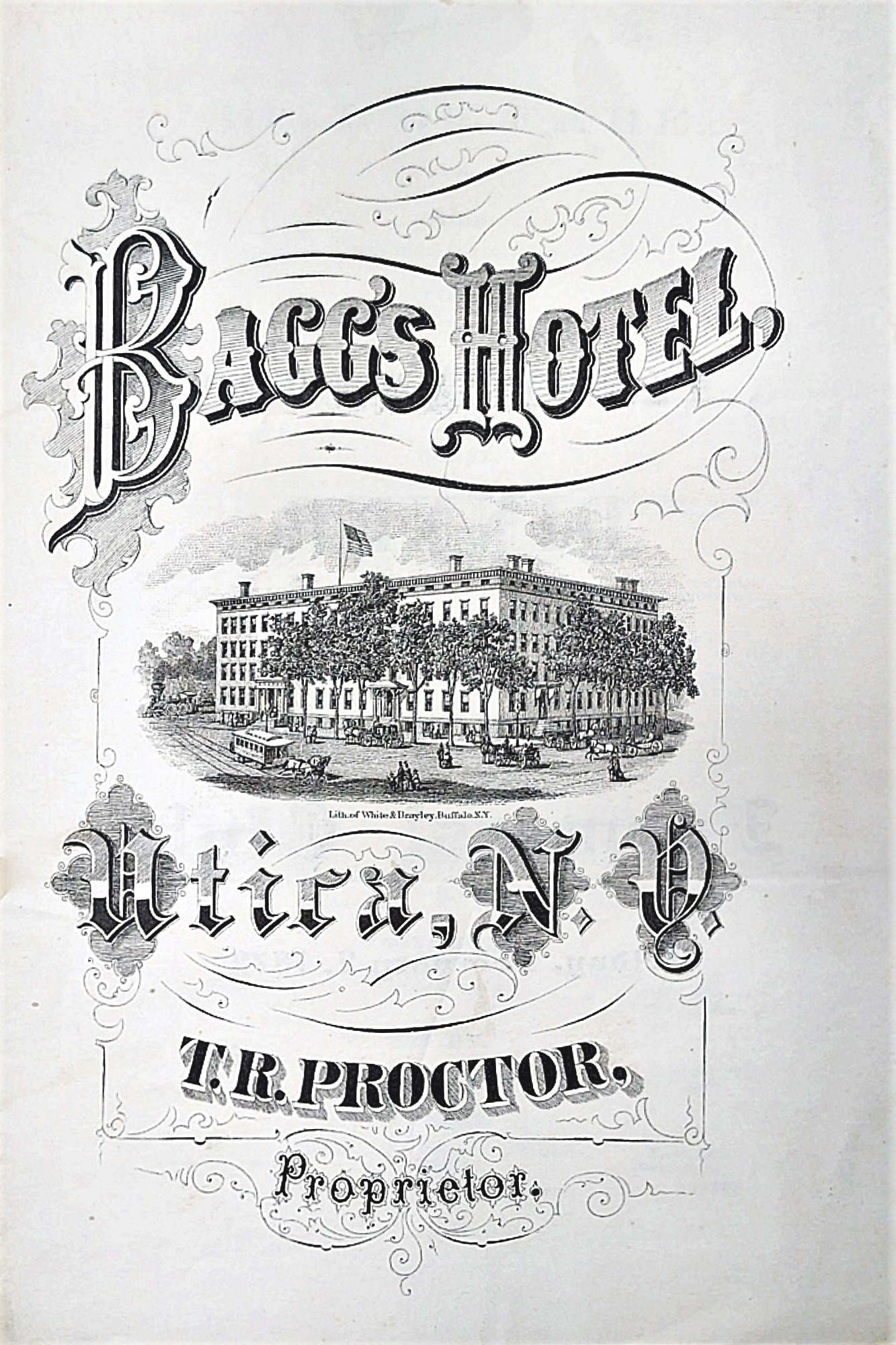 Backstory and Context
Moses Bagg built a tavern at this site alongside the Mohawk River in 1795. When he died in 1805, his son took over the business and enlarged the hotel several times. Guests include General Lafayette, Abraham Lincoln, Charles Dickens, Washington Irving, and Ulysses S. Grant. The historical marker erected in 1932 has an error: George Washington never stayed here.  
In addition to overnight lodging, many meetings, conferences, dinners, and weddings were held at the hotel. It served as a stopping point for stagecoach services and the railroad.
The hotel went through a series of owners (and name changes). In 1869 Thomas Proctor acquired the hotel. Although it continued to operate into the 1930's newer hotels outshined the aging hotel, and the unemployment of the Great Depression didn't help business either.
In July 1932, Mrs. Thomas H- Proctor assisted the unemployment problem by foreclosing a mortgage she held on the famous old Bagg Hotel. Her husband had been proprietor but which was now severely run down. She ordered the building be torn down, with the work being done by the local unemployed. After the building was razed, the grounds were landscaped, and a small stone building (The Proctor Memorial) was erected to house Hotel Bagg records- The top of the building has a bronze eagle made by Tiffany, N. Y.