Yatesmont Cemetery
Introduction
This Historic Cemetery is the burial site for William Jennings Bryan's grandparents and it has stone marked slave burials. Some slaves from local owner and CSA cavalry general Albert Jenkins are said to be buried in this cemetery.
Images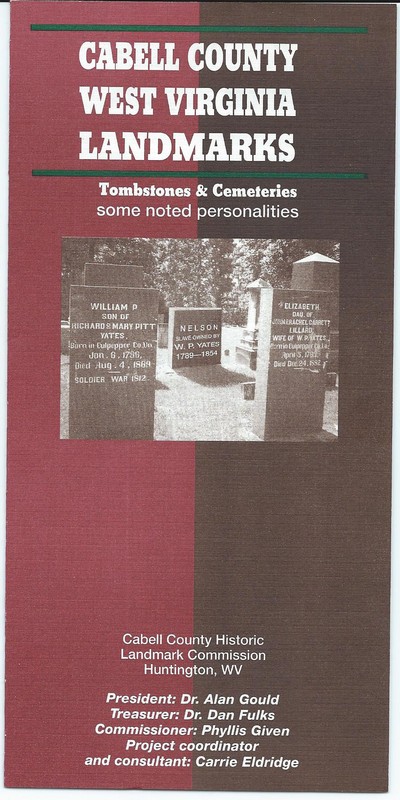 Backstory and Context
This small cemetery once belonged to William P. Yates from Culpepper County, Virginia. He was a soldier in the War of 1812. Besides William and his wife Elizabeth Lillard Yates, Elizabeth's sister Nancy Lillard and her husband John Bryan and Revolutionary Soldier, James Cox of Buckingham County, Virginia are buried here. The well preserved cemetery also has several headstones for slave burials.
In 1976 controversy arose after it was discovered that US Department of Transpiration may have covered up the graves of Jenkins' slaves during a road project to improve the W. Va. 2. Investigations ensued by the US DOT. As of date it is not clear what the investigation found and how the investigations concluded.

Sources
Cabell Cemeteries, Volume 1, Carrie Eldridge Cabell County Annals and Families, George S. Wallace Yates-Mont Plantation Had a Rich History, Dan. D. McMillian: The Herald Dispatch 25 Jan. 2009 Vertical Files Box # 74 (Schools-One Room TO Steamboats) Folder: Slavery. Two 5/24/1976 Huntington Advertiser articles "Slave Graves: Did road project cover up cemetery on local plantation?" and "Slave graves: They're here.". Located in Marshall University Special Collections.