James A. Houchin House
Introduction
The James A. Houchins House is a Jefferson City Landmark. Houchin dominated Missouri's burgeoning saddle horse breeding industry during the first two decades of the twentieth century. Just as wealthy industrialists routinely own expensive cars today, industrialists like Houchin invested and showcased their horse collections prior to the late 1910s. James also made money in other business ventures and proved politically influential in the Democratic Party. The Houchin family's house, and the lavish parties they hosted, speak to the family's prominence during the pre-automobile era. 
Images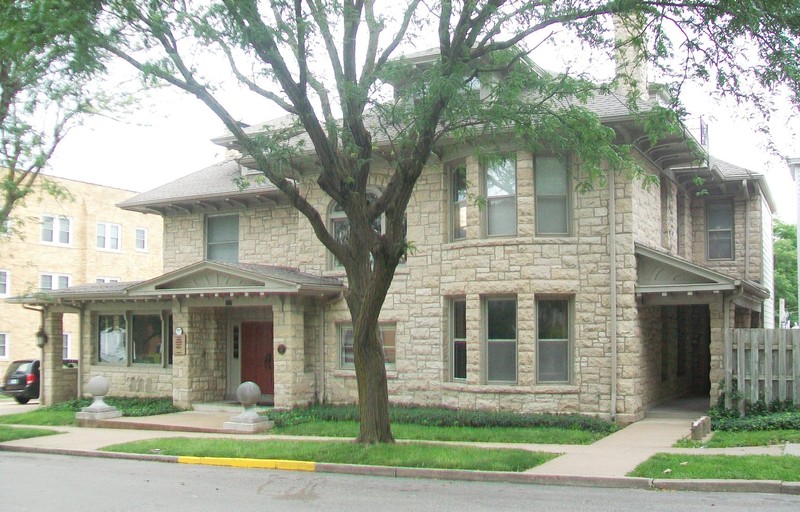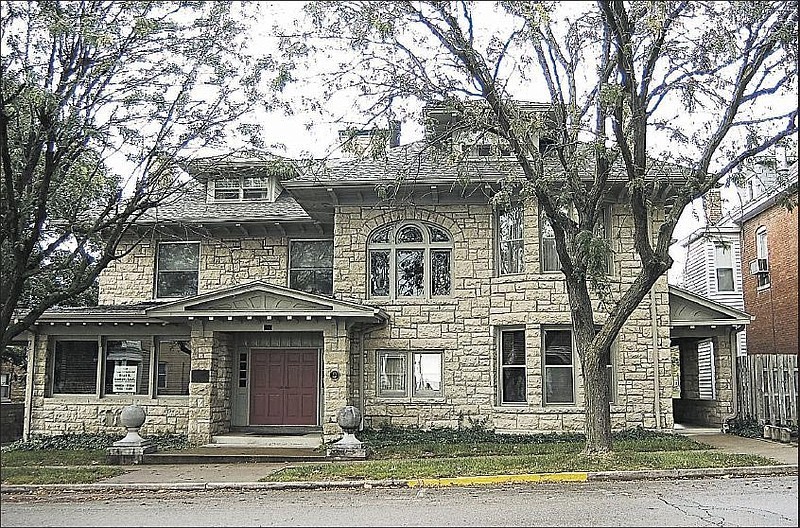 "The early 1880s have been referred to as the beginning of the saddle horse era in Missouri. By the mid-1890s, saddle horse breeding had become an important industry in the Show-Me State."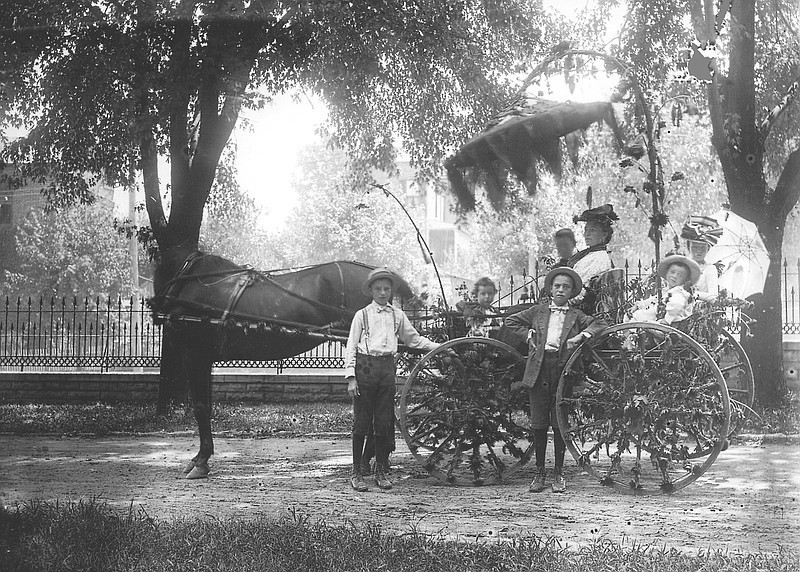 Backstory and Context
Saddle horse breeding grew into a significant industry in Missouri by the late nineteenth century, demonstrated by Missouri saddle breeders' success at the 1893 World's Fair in Chicago. As a result, horse shows grew popular in Missouri. Jefferson City held its first show in 1897, and annually for decades after that. As well, parades such as the popular Flower Parade allowed breeders to showcase their horses, including James Houchin, an industrialist and breeder of fine saddle horses. Moreover, breeders often competed at county and state fairs. Houchin's horse, Astral King, was named champion stallion at the 1909 Missouri State Fair.
Most viewed him as the most successful breeder in the state, and he enjoyed financial success as an entrepreneur and political influencer. Houchin strongly supported the Democratic Party. He served as statewide coordinator for the successful election of Joseph Folk as governor in 1904. He also ran for governor in 1912 and 1916, although he lost both elections. Still, he gained his fame as a horse breeder. When the Missouri Saddle Breeders Association organized in 1912 in Jefferson City, they elected Houchin to its first two-year term as president.
Houchin's success allowed him to build the elaborate, now historic, home. The Houchin family purchased all the property west to Marshall Street and removed two residences and a four-flat in the process. Constructing the historic house started with bulders -- including prison labor -- filling a ravine with 50,000 truckloads of cinders and dirt. It then took another three years to finish the opulent stone home, having been completed in 1900. 
James and is wife, Millie Clark, entertained governors, legislators, and their families at the house, and they routinely hosted lavish parties. They also hosted an annual Christmas party for as many as 700 of the city's needy children. For their own daughter, Myrene, they hosted a ball in 1919 on the eve of national prohibition. James and Millie constructed a fifty-foot pavilion and built a garden for the affair, and the night ended with a midnight dinner and fireworks show. 
However, by World War I, Houchin's success story began to fade. The rise of the automobile industry meant less interest in horses. The parades that once featured horse-drawn carriages began to feature cars. And the popular Flower Parade cased to exist by 1917. Additionally, one of Houchin's businesses, Star Clothing Manufacturing Company, went into receivership during the early 1920s.
Myrene, who went on to found the Cole County Historical Society, and her husband, Jack Hobbs, took ownership of the property after James Houchin's business failed. As the twentieth century progressed, the historic stone home changed ownership a few times, even serving as a nursing home for a time. Jim and Betty Weber purchased the home in 1970 and subsequently spent years renovating the house. 
Although the house survives as a reminder of the prominent Houchin family, it also reminds us of a pre-automobile era when horses were not only functional but celebrated. Before there were car shows, there were horse shows. Before Detroit evolved into an automobile powerhouse, Missouri benefitted mightly from the saddle horse breeding industry. And, just as wealthy people own the fanciest and most expensive cars today, industrialists like Hauchin possessed the best horses around during the early twentieth century. 
Sources
Fischer, William Jr. "James A. Houchin House." The Historical Marker Database. HMdb.com. June 22, 2015. https://www.hmdb.org/m.asp?m=84628.
"Houchins House is another of the city's designated Landmarks." News Tribune (Jefferson City, MO), October 19, 2008. 
Johnson, Wayne. "Cole County History: The Jefferson City Flower Parade. News Tribune (Jefferson City, MO), October 24, 2020.
Image Sources
Photographed By William Fischer, Jr., June 21, 2015 -- https://www.hmdb.org/m.asp?m=84628

News Tribune: https://www.newstribune.com/news/2008/oct/19/houchins-house-another-citys-designated-landmarks/

News Tribune: https://www.newstribune.com/news/2020/oct/24/Cole-County-History-The-Jefferson-City-Flower-Para/

Additional Information