Carnegie Library, Parkersburg WV
Introduction
In 1905, Parkersburg received a $34,000 grant for its very own Carnegie Library. Between 1886 and 1919, Andrew Carnegie donated over $40 million for the creation of 1,679 libraries across the country. For the next 70 years, Parkersburg's Carnegie library served as an educational resource and community center for the city. After 1975, the building ceased functioning as a library. Trans Allegheny Books, West Virginia's largest used bookstore, moved into the building and operated between 1985 and 2010. The Parkersburg Carnegie Library was added to the National Register of Historic Places in 1982.
Images
The former library building was bought in an auction in 1978 and has been home to numerous businesses, including a restaurant and used bookstore.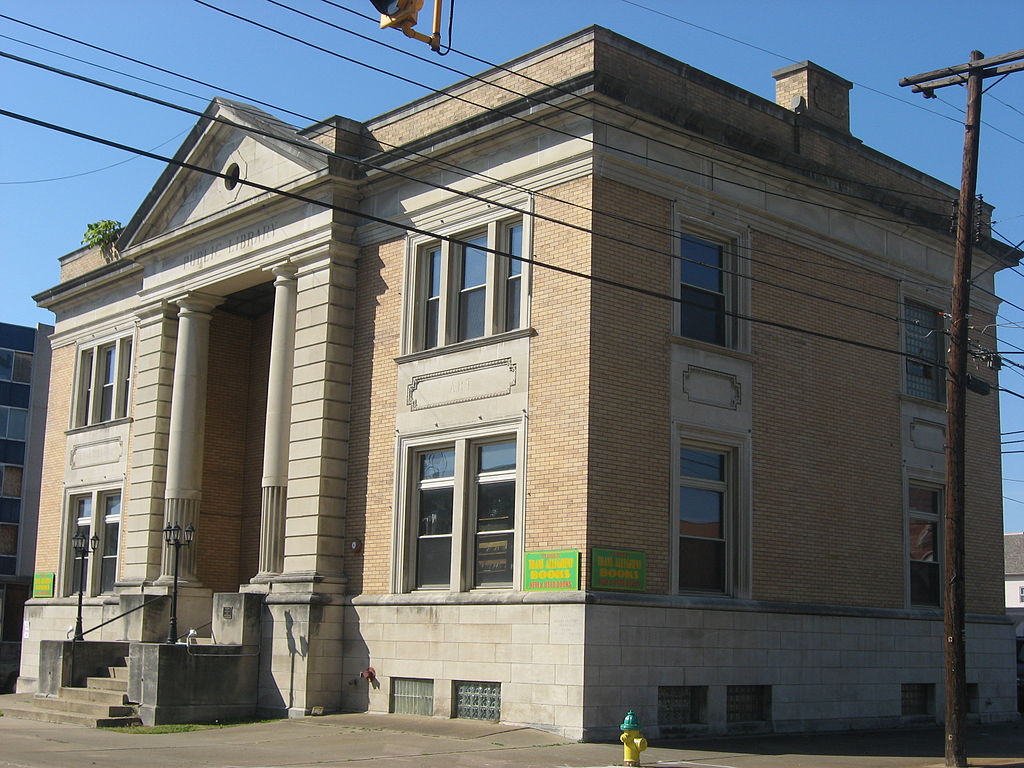 A photo of the former bookstore, Trans-Allegheny Books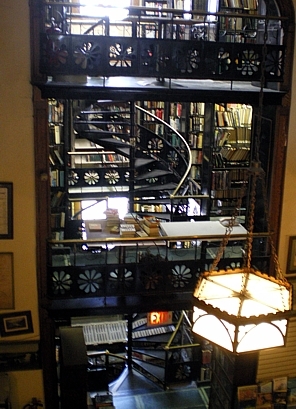 Backstory and Context
Between 1886 and 1919, over $41 million was provided by Andrew Carnegie and the Carnegie Corporation to construct public and academic libraries throughout the United States. West Virginia communities were approved for eight Carnegie grants totaling $241,500. Wheeling, Huntington, Parkersburg, Bethany College, Hinton, Bluefield, Williamson, and Charleston were all approved. Unfortunately, only four of the grants, totaling $101,500 were accepted.
An academic library was built at Bethany College. Hinton, Huntington and Parkersburg accepted the grant and public libraries were constructed. The sites who rejected the grants typically did so due to lack of land available to build the library or because they could not afford an annual maintenance fee of 10% that was required by Carnegie.
The two-story building utilizes the Classical Revival style or architecture, with a brick facade featuring Doric columns. It was listed on the National Register of Historic Places in 1982. It was home to Trans-Allegheny Books, which was the largest used book store in West Virginia prior to its closure in 2010.
Sources
"Carnegie Libraries." The West Virginia Encyclopedia. Web. 1 June 2015.

Carnegie Libraries: The Future Made Bright. National Park Service. September 21, 2018. https://www.nps.gov/nr/twhp/wwwlps/lessons/50carnegie/50carnegie.htm.


Additional Information