Veterans Memorial Museum
Introduction
Founder Fred Hoppe opened Branson's Veterans Memorial Museum on November 11, 2000. The museum includes a variety of exhibits organized by time period and conflict with an emphasis on the wars of the 20th century. Visitors can see uniforms, equipment, weapons, photographs, and other artifacts and documents related to WWI, WWII, the Korean War, the Vietnam War, and recent conflicts in the Middle East. The museum has over 2000 exhibits and features one of the largest memorial bronze sculptures.
Images
The museum is easy to spot-just look for the airplane in the parking lot.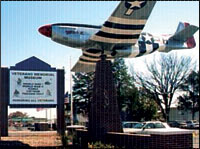 One of the featured attractions is this statue which includes soldiers from all fifty states.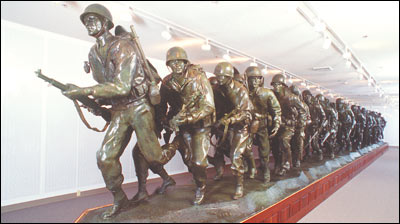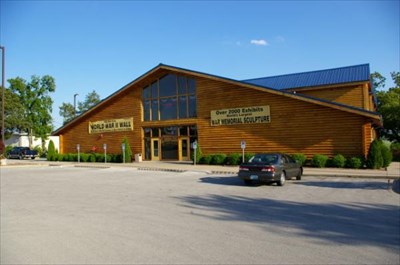 Backstory and Context
Veterans Memorial Museum of Missouri was established by Fred Hoppe, who became interested in military history based on conversations with his father. The museum is 18,000 square feet and houses over 2000 different artifacts from 20th-century wars and static displays of aircraft and military vehicles.

Hoppe established the museum with the hope of sharing information about military history as well as to honor the men and women who served from the front lines to the home front. The main attraction at the museum is the largest bronze memorial sculpture in the world. The sculpture is 70 feet long and features a soldier from each state and weighs 15 tons.

Along with the sculpture, the museum has the name of every known soldier who died in the wars of the 20th century inscribed in the walls. Visitors can choose from a self-guided tour or a group tour that usually take between one and two hours depending on the questions asked by museum patrons.
Additional Information