Governor Bent House and Museum
Introduction
The Governor Bent House and Museum is dedicated to preserving the life and home of Charles Bent, New Mexico's first governor that was slain during the Taos Revolt. It houses many exhibits and artifacts related to the mid-19th century, as well as Bent family possessions and local western art. Admission is $1 for adults and $.50 cents for children, and the museum is located one block north of Taos Plaza.
Images
Entrance of the Governor Bent Museum in Taos, NM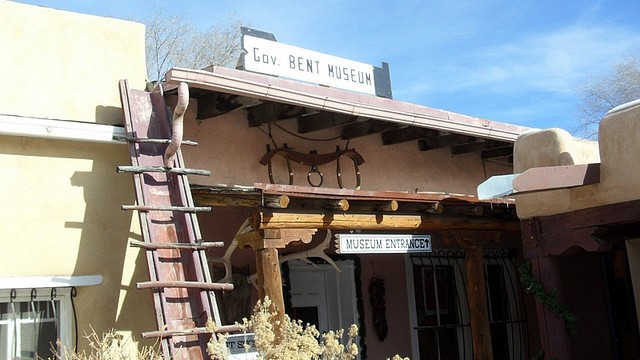 Frontier exhibit inside the museum.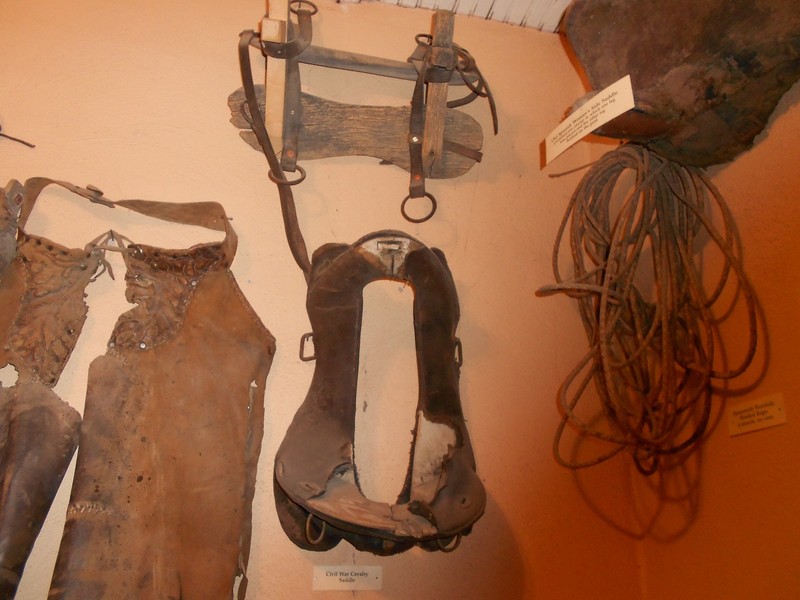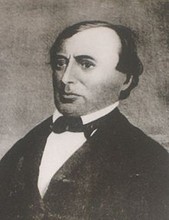 Map of the Taos Historic District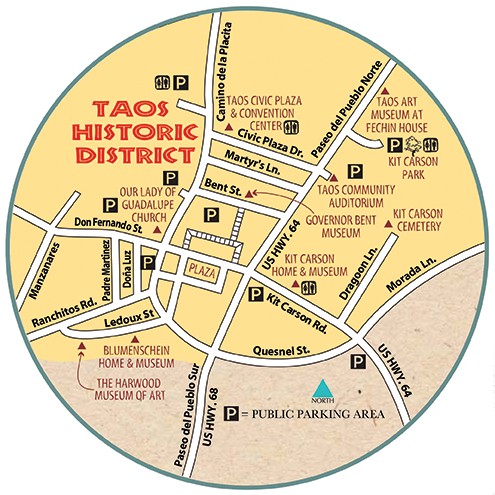 Backstory and Context
Charles Bent was born in Charleston, West Virginia (then just Virginia) on November 11, 1799. He graduated from the West Point Military Academy before traveling to New Mexico to become a mercantile trader and frontiersman. He worked with his younger brother William and later partnered with Ceran St. Vrain, a major fur trader, to open the Bent & St. Vrain Company store. In September of 1846, Bent became the first Governor of the New Mexico Territory. But many New Mexico inhabitants were not happy with the American rule, and on January 19, 1847, a group of Hispanic and Indian rebels led the Taos Revolt. Governor Bent was famously assassinated in his own home by being scalped alive and then killed.

Bent's home still stands as a museum in his honor called the Governor Bent Museum, located on Bent Street in Taos (which is also named for him). It is the same adobe house where he died. Visitors can see the hole in the parlor wall that the rest of Bent's family escaped through during the revolt. There are also many mid-19th century furnishings, artifacts, memorabilia, and exhibits related to Charles Bent's life, including the Bent family piano that was transported west over the Sante Fe Trail.

The museum also serves as the Gallery of Western Art, and various works by local artists are on display including a series of paintings called "Rural Americana" by Leal Mack. It's part of Taos' considerable collection of local and western art on display throughout the city. The Governor Bent Museum was added to the State Register of Cultural Properties in 1969, and to the National Register of Historic Places in 1978.


Sources
"Governor Bent House and Museum - Taos, New Mexico - Tribute to Territory's First Governor," City-Data.com, accessed June 1, 2015, http://www.city-data.com/articles/Governor-Bent-House-and-Museum-Taos-New.html. "The Charles Bent House and Museum in Taos New Mexico," Western Trips, last modified April 1, 2012, http://westerntrips.blogspot.com/2012/04/charles-bent-house-and-museum-in-taos.html. "6 Lesser-Known U.S. Political Assassinations," History Channel, last modified August 19, 2013, http://www.history.com/news/history-lists/6-lesser-known-u-s-political-assassinations.
Additional Information