Channel Islands Maritime Museum
Introduction
The Channel Islands Maritime Museum is located in Oxnard, California, one hour north of Los Angeles. Opening in 1991, its collection spans 500 years of maritime history and is primarily comprised of ship models and paintings. The museum contains 81 models and 72 original paintings by Dutch masters of the 17th century, English Romantic painters from the 18th and 19th centuries, and by French Impressionist John Stobart who was a mentor of Claude Monet. Another interesting part of the collection are the 'bone models' carved French prisoners during the Napoleonic Wars of the early 19th century. The museum also features rotating exhibits, a monthly speaker series, movie nights, and maritime-themed parties.
Images
The entrance to the museum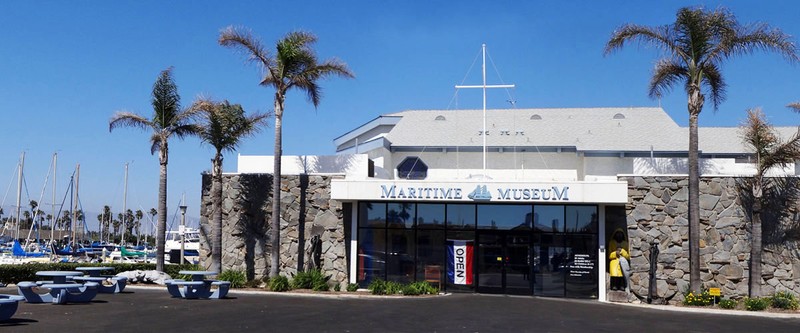 A view inside one of the exhibit rooms
Closeup shot of one of the 81 ship models
Sources
Moody, Matt. "California: Oxnard maritime museum awash in art," Los Angeles Times. 11-10-14. http://www.latimes.com/travel/deals/la-trb-california-oxnard-maritime-museum-awash-in-art-20141107-story.html. Retrieved 6-3-15.
Additional Information