Governor Henry Lippitt House (Lippitt House Museum)
Introduction
The Governor Henry Lippitt House is a historic, Victorian era home in Providence, Rhode Island. It was built by Henry Lippitt in 1865 in the Renaissance Revival style. The mansion was added to the National Register of Historic Places in 1972. Currently, it functions as a historic house museum and is operated by Preserve Rhode Island. Tours and various programs are offered at the museum, including lectures and art exhibitions.
Images
The Governor Henry Lippitt House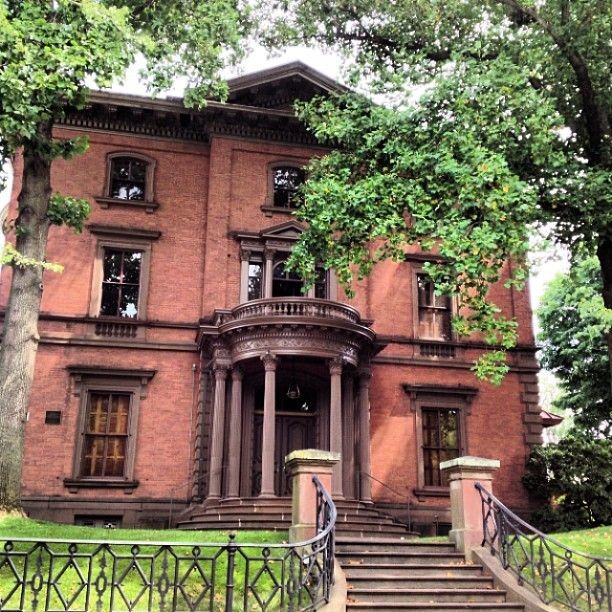 Henry Lippitt served as governor between 1875-1877.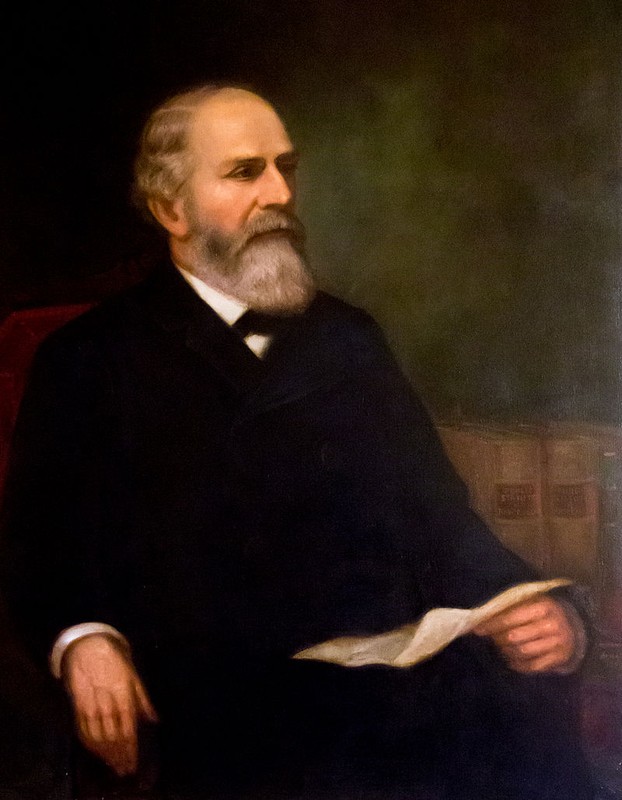 Backstory and Context
Henry Lippitt was a successful American businessman who also served as Governor of the State of Rhode Island from May 1875 to May 1877. He was born in 1818 to a large family heavily involved in the textile industry. His grandfather, Charles Lippitt, had co-founded the Lippitt Manufacturing Company in West Warwick, Rhode Island in 1807 (also a national historic landmark). Henry's father, Warren, eventually inherited the company. It was passed down through several generations of Lippitt men until it was purchased by the founders of Fruit of the Loom, in 1889.
Lippitt had interests in several other manufacturing and business ventures. Henry, his father, and his brother, Robert, purchased the Tiffany Mill in Connecticut (which later became the Quinnebaug Manufacturing Company) His later business undertakings included interests in: the Manville Company in Lincoln, Rhode Island (part-owner); the Silver Spring Bleaching and Dyeing Company (organizer and President); banking; and real estate investments. In addition to his business endeavors, Lippitt served as a member of the Providence Marine Corps of Artillery. He attained the rank of Lieutenant Colonel and was responsible for a company that found against forces tried to extend the right to vote outside of the propertied class. During the American Civil War, Lippitt served as the Commissioner of Providence County. In this position, he was responsible for the drafting and enrollment of Union soldiers.
Lippitt married Mary Ann Balch in December 1845. They had eleven children together, although only six of them survived to adulthood. Three children were lost in a single month to scarlet fever. Another child survived the disease but lost her hearing entirely.
After the war, he built the house at 199 Hope Street for his wife and six children. He designed and supervised the construction the home primarily on his own. He hired only one outside decorating firm to assist him - a very young partnership from New York (Pottier and Stymus). He built an elaborate three-story, thirty-room mansion in the Renaissance Revival style. The home features intricate finish work and vibrant stained-glass windows. It is well-known for the stylish interior décor that survived four generations, as well as the smartly engineered plumbing and heating systems that were ahead of their time. The National Register of Historic Places Nomination Form (link below) details many of the architectural aspects of the house.
Several years after the home was completed, Mr. Lippitt became the Governor of Rhode Island. During the elections for the seat in 1875 and 1876, there wasn't a single candidate that earned a majority of votes. Therefore, the legislature had to choose a winner, and they picked Lippitt as the head of the state's government for two years. As Governor, Lippitt worked on constitutional amendments to repeal the registry tax and to allow naturalized veterans to vote.
Henry Lippitt passed away in 1891. His son, Charles Warren Lippitt, served as Governor for two years (1895-1897), exactly twenty years after his father. His great-great grandson, Lincoln Chafee, also served as Governor from 2011 to 2015. The house remained in the family for several generations until the family donated it to Preserve Rhode Island in 1981. In 1993, it was opened to the public as a museum after ten years of restoration work was completed. It is the best-preserved evidence of a Victorian interior in Rhode Island. Today, the museum offers guided tours, special exhibitions, lectures, art installations, concerts, and family programs to visitors.
Sources
Bene, Christopher. "Lippitt (Governor Henry) House," National Register of Historic Places. 11-27-72. http://pdfhost.focus.nps.gov/docs/nrhp/text/72000043.PDF. Retrieved 6-10-15.

http://en.wikipedia.org/wiki/Governor_Henry_Lippitt_House

Governor Henry Lippitt. National Governor's Association. Accessed August 26, 2017. https://www.nga.org/cms/home/governors/past-governors-bios/page_rhode_island/col2-content/main-conte....

Governor Henry Lippitt House Museum. American Heritage. Accessed August 26, 2017. http://www.americanheritage.com/content/governor-henry-lippitt-house-museum.

History of Lippitt House. Preserve Rhode Island. Accessed August 26, 2017. http://www.preserveri.org/history-lippitt-house-museum.

Van Slyck, J D. New England Manufacturers and Manufactories: Three Hundred and Fifty of the Leading Manufacturers of New England. Vol. 1. Boston, MA. Van Slyck and Company, 1879. Page 405. Accessed via Google Books: https://books.google.com/books?id=wAs4AQAAMAAJ&pg=PA405&lpg=PA405&dq=Quinebaug+Manufacturing+Company...

Soules, Rebecca. Her Mother's Triumph. Rhode Tour. Accessed August 25, 2017. http://rhodetour.org/items/show/2.

Additional Information