The White Front Cafe-Joe's Hot Tamale Place
Introduction
A famous eat place in the Mississippi Delta, The White Front Cafe, also known as Joe's Hot Tamale Place has been a staple for many, many decades. First owned and operated by Joe Pope, the tamale restaurant was passed to his sister Barbara after he passed, and she keeps the tradition of the Delta delicacy alive.
Images
Found on visitmississippi.org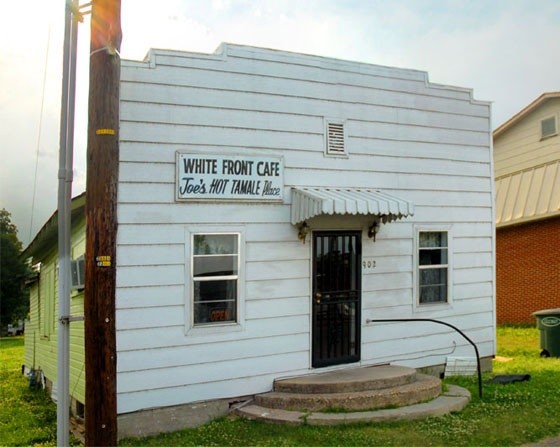 The late Joe Pope Found on southernfoodways.org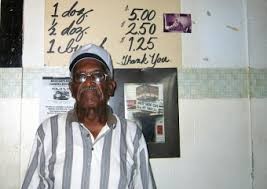 Barbara Pope Found on southernfoodways.org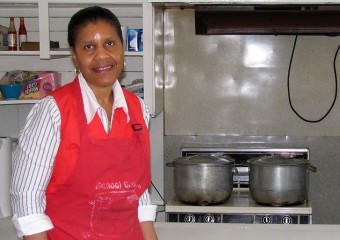 Backstory and Context
Original owner and operator of the White Front Cafe, Joe Pope, first started selling hot tamales in the 1970s. It is said that a friend of Joe's, John Hooks, learned the famous tamale recipe from a Mexican immigrant. When he moved away, Joe was able to obtain the recipe from John's father. According, to a CNN article,
Many hypothesize that tamales made their way to the Mississippi Delta in the early twentieth century when migrant laborers were brought in from Mexico to work the cotton harvest. The African Americans who shared the fields easily recognized the basic tamale ingredients: corn meal and pork.

Others maintain that the Delta's history with tamales goes back to the U.S.-Mexican War one hundred years earlier, when U.S. soldiers from Mississippi traveled to Mexico and brought tamale recipes home with them. Others argue that tamales have simply always been in the Delta. The Mississippian culture of mound-building Native Americans in the area reaches back thousands of years, with an agriculture based in maize. Tamales have been a portable food of war parties and field workers for millennia.
Joe Pope's sister Barbara had worked with her brother at the cafe for years and knew the recipe by heart. In 2004, on his deathbed, Joe requested of his sister to continue the business and began to go over the recipe. Another sister, who didn't realize that Barbara had already committed the recipe to memory some time ago made sure to write down what their brother detailed.
According to the Mississippi Blue's Trail website, Robert Johntson uses the metaphor of a hot tamale to describe a woman. A historic marker in Rosedale notes,
Although likely introduced to the area by Mexican laborers, the tamale was quickly embraced by African Americans and has persisted in the Delta because of family tradition, public demand, and out of simple necessity. Whereas tamales in Mexico are usually steamed, tamales in the Delta are often simmered and served with the cooking water, with countless variations.

Sources
http://www.southernfoodways.org/interview/joes-hot-tamale-place-a-k-a-the-white-front-cafe/ http://eatocracy.cnn.com/2014/05/14/parts-unknown-delta-tamales/ http://msbluestrail.org/blues-trail-markers/hot-tamales
Additional Information