Crescent Park Looff Carousel
Introduction
Built in 1895 by Charles I.D. Loof, the Crescent Park Looff Carousel is a historic carousel located in in East Providence, Rhode Island. Loof was born in Denmark in 1852 and immigrated to the United States in 1870. He settled in Brooklyn and made his way to East Providence in 1905. The carousel is the last attraction of what was once a thriving amusement park called Crescent Park, which closed in 1977. The carousel still operates today in the summertime and is one of the finest and best preserved of Loof's carousels. It is a National Historic Landmark and is also listed on the National Register of Historic Places.
Images
The Crescent Park Looff Carousel, housed inside Loof's famous "hippodrome" buildings which feature his trademark onion-shaped dome. Credit: John Caruso, 2007 (http://carousels.org/psp/CrescentPark/DSCN0106.html)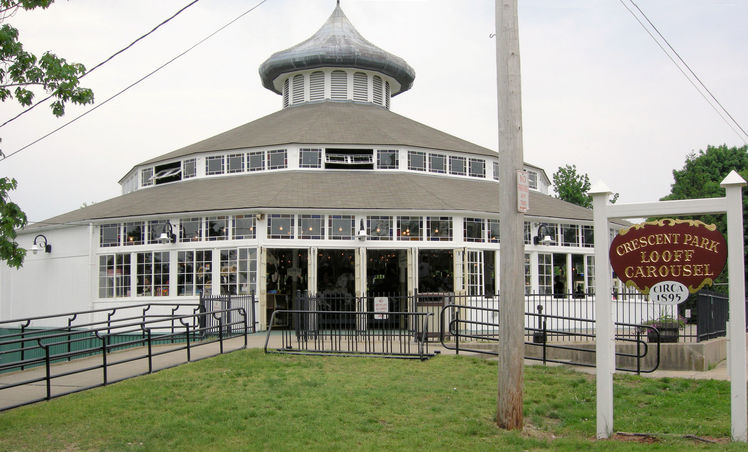 The carousel is 50 feet in diameter and contains 61 horses, one camel, to coaches and two double chariots.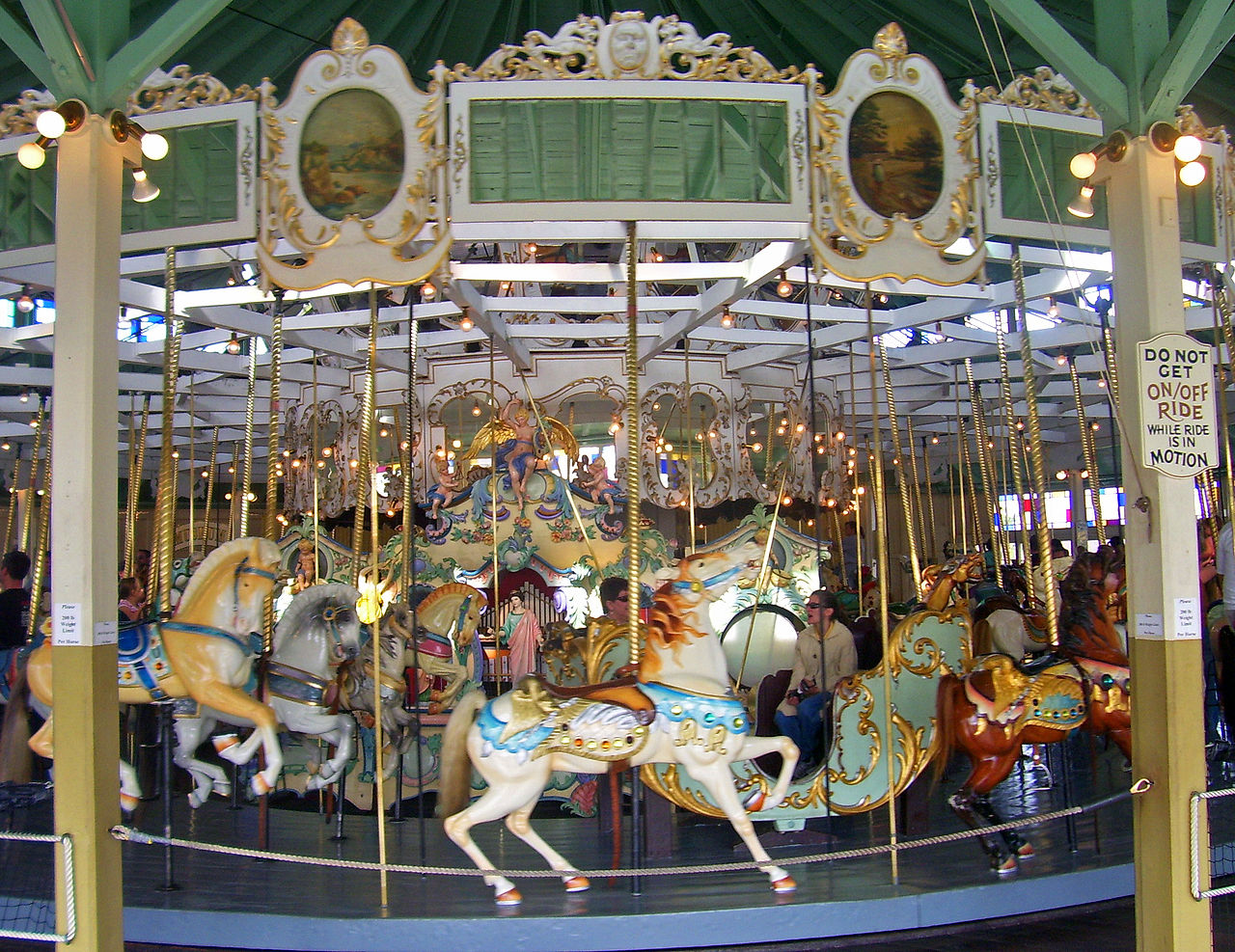 Sources
http://en.wikipedia.org/wiki/Crescent_Park_Looff_Carousel
Additional Information