Walden Hospital
Introduction
In need of a hospital to serve the African-American community in Chattanooga in the early 20th century, the Walden Hospital was established under the tutelage of Emma Rochelle Wheeler, a prominent African-American physician in Chattanooga.
Images
undated photo of student nurses at Walden. Dr. Emma Wheeler is believed to located on the bottom row, left.

List of graduates of Meharry in 1905. Dr. Wheeler's name is towards the bottom (Wheeler is in parenthesis, while her married name from her first husband is listed "Howard").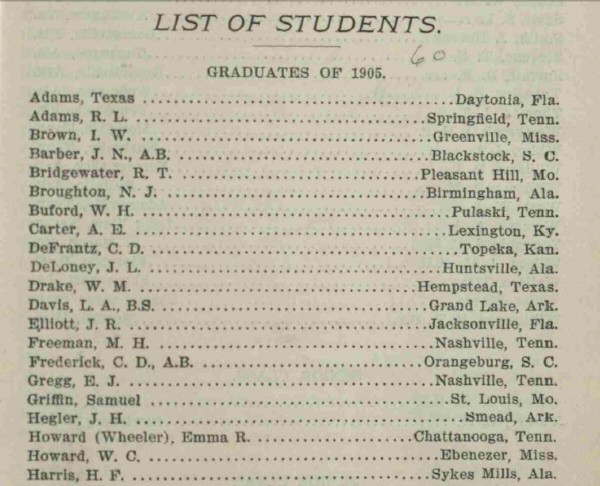 Walden Hospital today. Currently used as an apartment building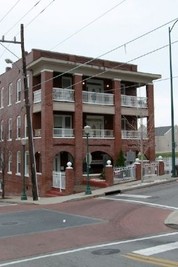 Historic marker for Walden Hospital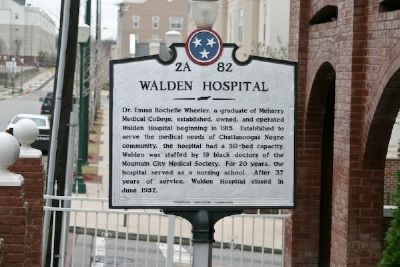 undated photo of Walden Hospital. Believed to be taken while hospital was still in operation.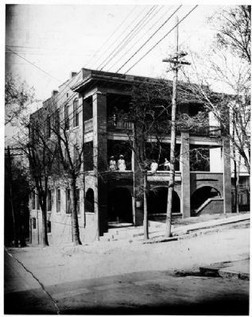 undated photo of Dr. Emma Rochelle Wheeler. Courtesy of Tennessee State Digital Library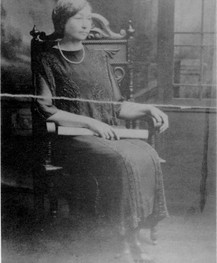 Backstory and Context
Upon graduating from Meharry Medical College, located in Nashville, in 195, Emma Rochelle Wheeler, a Florida native, moved to Chattanooga with her second husband. Dr. John Wheeler, and young son Joseph. Her arrival to Chattanooga marked her as being the first female, African-American physician in the city. She had been in Chattanooga before during her studies to garner real-world experience in medicine.
Shortly after their arrival, the Wheelers purchased two lots for the purpose of establishing a hospital that would also serve as a educational and training center for nurses and doctors. Previous to the Walden Hospital, African-Americans of Chattanooga had their medical needs taken care of at either of the two facilities in town: Erlanger Hospital and Newell Clinic. The catch to these facilities was that African-Americans were admitted into the basements of these buildings; segregation laws delegated them to the basements of existing facilities. In 1915, the Wheeler's Walden Hospital, named in honor of the Walden College of Medicine at Meharry, was completed in 1915. From 1905 to 1915, the Wheelers had established an ad-hoc medical office to work while making plans for a hospital and waiting for the building to be completed.
The hospital became the first in Chattanooga to be owned, operated, and staffed by African Americans and dedicated to their treatment. Furthermore, the hospital had a thirty-bed capacity with nine private rooms containing two beds each and a twelve-bed ward. The hospital consisted of three departments: surgical, maternity, and nursery. Seventeen physicians and surgeons used the hospital along with a house staff of two and three nurses. The hospital proved so successful that the construction debt was paid in less than three years.
Wheeler not only practiced medicine but also trained nurses at Walden. She founded the Nurses Services Club, a unique prepaid hospitalization plan for Club members. At the same time, she raised her family that grew over the years.
The hospital served the African-American community for over forty years. The hospital closed its doors on June 30, 1952. Now a widow, aged and her health weakening, Emma Wheeler continued to practice medicine. She died five years later, 1957. The hospital building then converted into apartments, which still operates today.
In 1962 the Chattanooga City Commission voted to name the Housing Authority's newest residential project the Emma Wheeler Homes. In 1990 the Chattanooga African American Museum in conjunction with the Tennessee Historical Commission placed a state historical marker at the site of Walden Hospital to honor Dr. Wheeler and the hospital.
Additional Information