Doupé Brothers Annex Buildings 1967-68
Introduction
In 1967, a furniture annex and in 1968 a clothing store were both built across Spruce street from
the Doupé Department Store building.
Images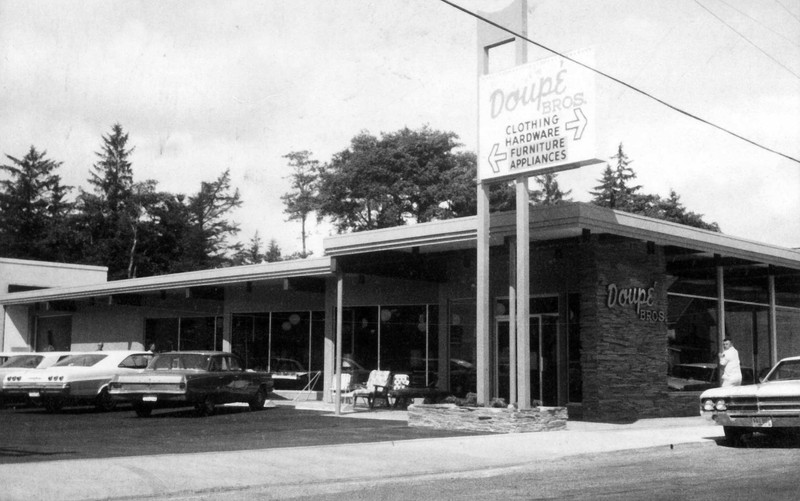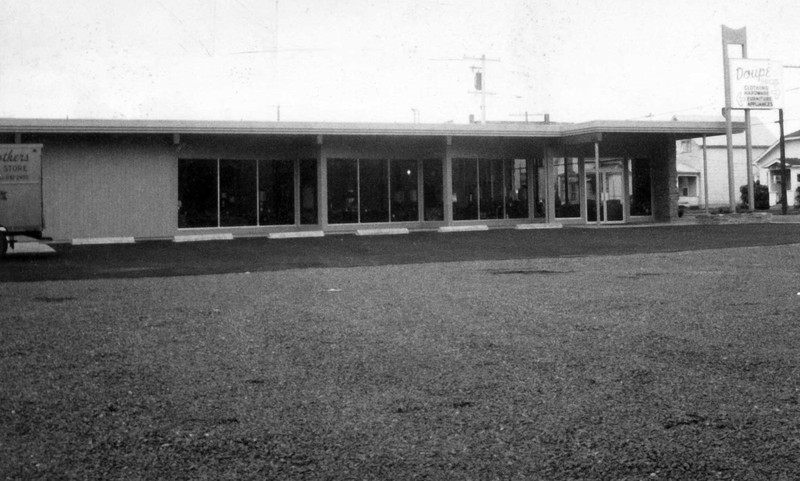 August 11th, 1967, back to school sale at Doupe's. Picturing Kate Greenways dress, center and Jackie and Joanie with their mother.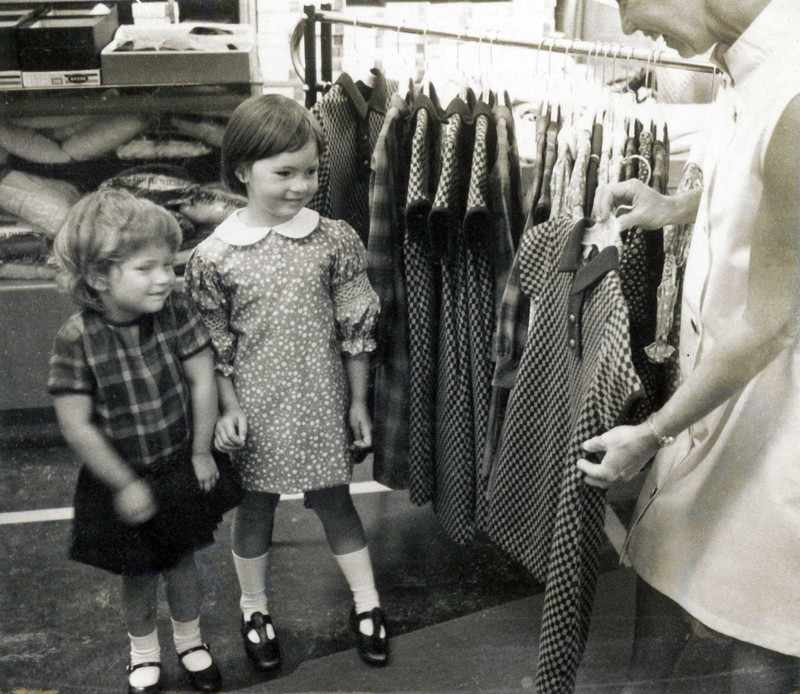 August 11, 1967. Back to school coat sale at Doupe's picturing Kathy Beechy of Ocean Park and friend Vicki Nelson.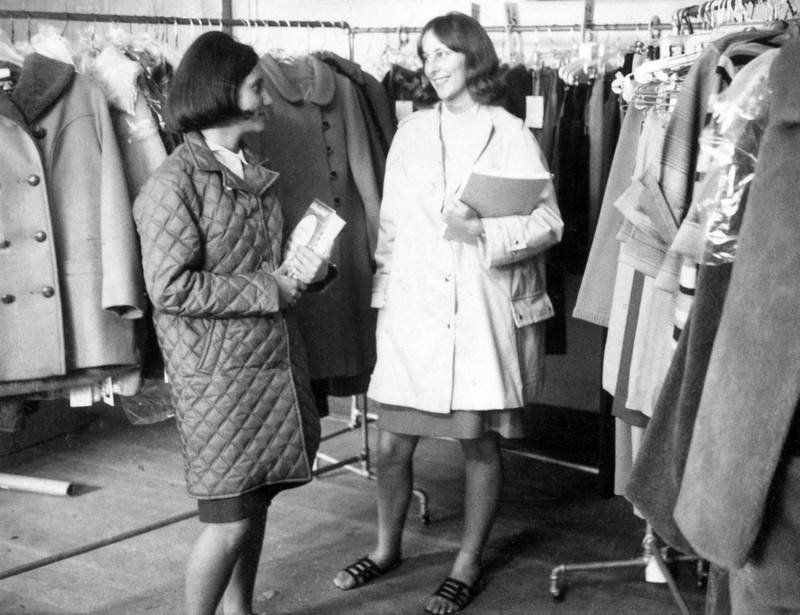 February 6 1968, Doupe Brother's furniture department.
January 26 1968 Doupe Recliners.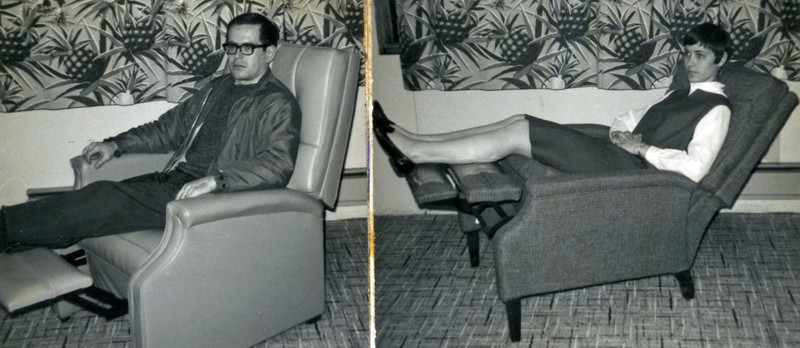 July 21st 1967 Doupe furniture.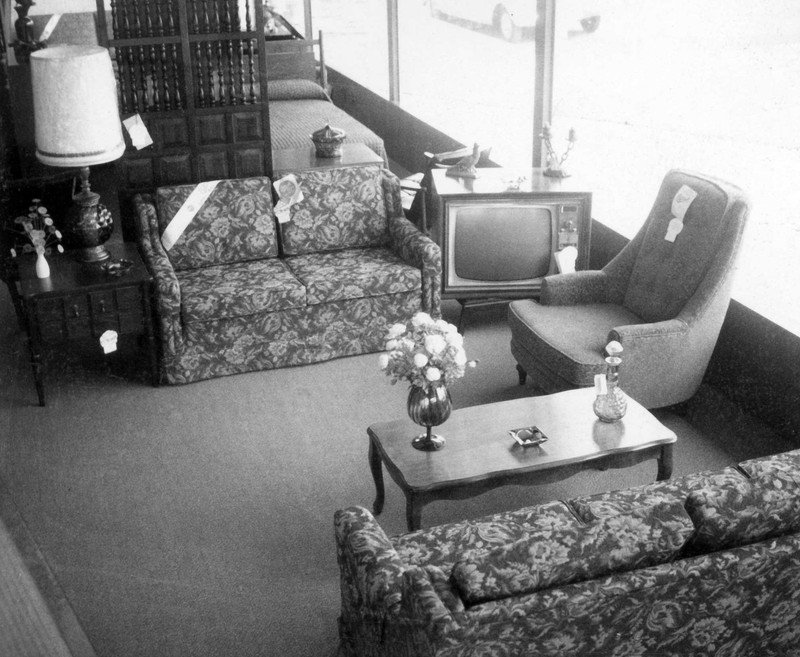 July 21st 1967 Doupe furniture.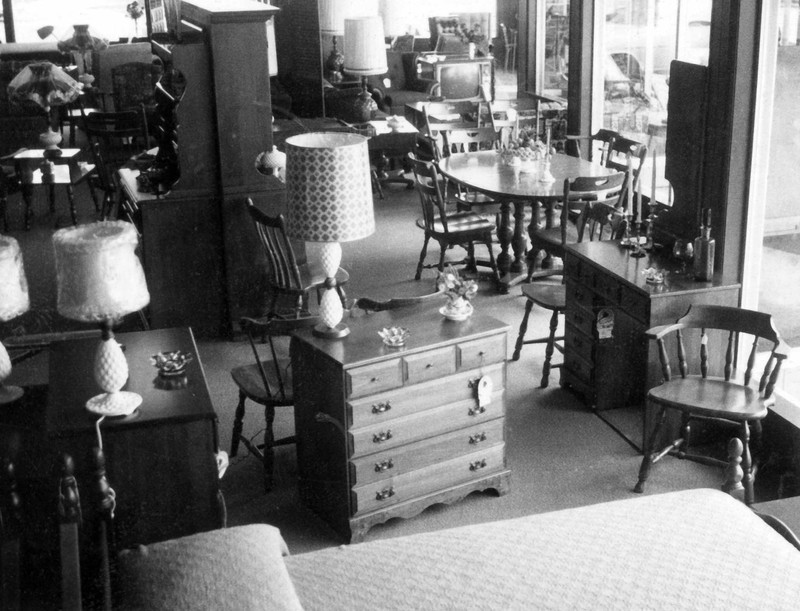 July 21st 1967 Doupe furniture.
Backstory and Context
Doupé Brothers Store
B.A. Seaborg, the founder of the Aberdeen Packing Company in Ilwaco, built the Seaborg building on the SE corner of 1st and Spruce in Ilwaco. It was constructed sometime before the turn of the 20th century and operated as the Aberdeen Store. In 1903, he sold the business to C.E. Kerlee and R.A. Hawkins. In 1905, Joe Doupé, an Irish immigrant, answered an ad in the Portland Oregonian for the position of bookkeeper. In 1909, he married Margaret Rogers, the daughter of Charles Rogers, owner of the Ilwaco Mill & Lumber Co.
In 1910, Joe Doupé and Charles Rogers opened a hardware store on the west side of 1st and Lake St., where the IR&N turntable had formerly been. The Kerlee Store was closed in 1916 and all remaining inventory was sold. The building remained vacant until 1919, when Joe Doupé and his brother Harry bought the building, forming the Doupé Brothers Hardware Store. Joe ran the hardware section, while Harry managed the ready-to-wear and dry goods department.
Joe and Margaret had four children: Florice, Charles, Isabelle, and Marshall. In 1946, the elder Doupé brothers retired, turning the business over to the next generation.  Joe Doupé's sons Charles and Marshall, along with their cousin William operated the store. The business expanded across the street in 1967 with the addition of a furniture store and women's apparel store, bringing a modern shopping center to Ilwaco.
The bronze cash register to your left was made by the National Cash Register Company. Made in 1915, it was one of the top models that could be purchased at that time. Notice the large oak cabinet where records, supplies, and receipts could be stored. The Doupé Brothers used this cash register in their store until it closed in 1982.
Sources
Image Sources
CPHM Photo Archive

CPHM Photo Archive

CPHM Photo Archive

CPHM Photo archive

CPHM Photo Archive

CPHM Photo Archive

CPHM Photo Archive