Battery Point Lighthouse
Introduction
Constructed in 1856, the Battery Point Lighthouse was the 11th lighthouse built on the West Coast of the United States. It was placed on the National Register of Historic Places in 1983 and still serves as a lighthouse today although it is owned and operated by the Del Norte Historical Society. It contains a small museum and the house retains many of the furnishings belonging to the lighthouse keeper and his families. Tours are offered and visitors can climb up the tower as well. The lighthouse is connected to the Crescent City by an isthmus that can only be crossed by foot on low tides.
Images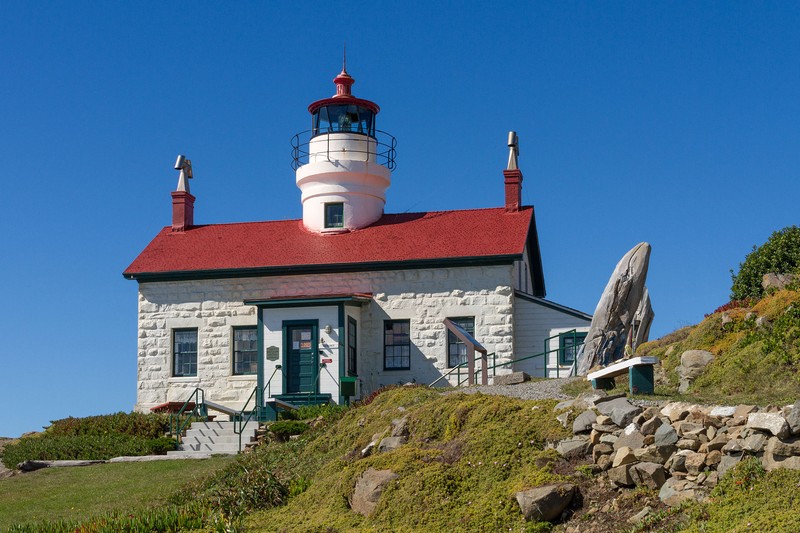 View of the lighthouse from the shore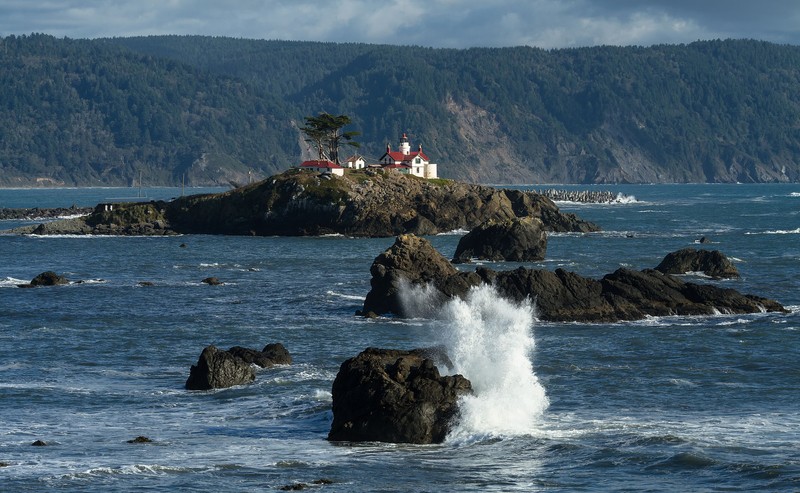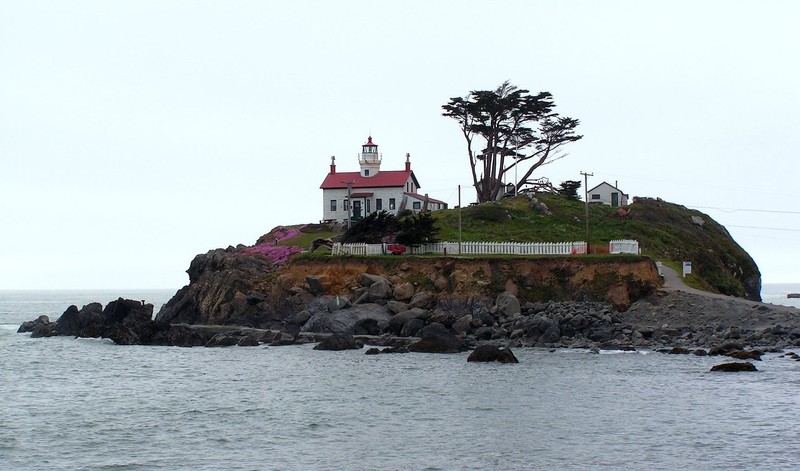 Backstory and Context
Crescent City started to be inhabited by settlers in the 1850s, towards the beginning of the Gold Rush. Its development was slow due to its general inaccessibility by land (mountains and unbridged rivers hindered travel to the town) and the town heavily depended on its harbor. Consequently, the state legislature urged Congress to appropriate funds for a new lighthouse. Work was completed in 1856 and the lighthouse was operated by the
U.S. Lighthouse Service until 1936 when the U.S. Coast Guard took over operations and management. The last keeper left in 1953 when the light was automated. The lighthouse was deactivated between 1965-1982 but was acquired that same year by the Del Norte Historical Society and reactivated once again.
Sources
"Battery Point Lighthouse," http://www.delnortehistory.org/lighthouse. Retrieved 6-24-15. Knitter, Judith. "Crescent City Lighthouse," 8-16-83. National Register of Historic Places. Retrieved 6-24-15.
Additional Information