Middleton Place
Introduction
Middleton place is home to Americas Oldest Landscaped Gardens. The 65-acres is called the most important and most interesting garden in America. Centuries old camellias bloom in the winter months and azaleas in the spring. The garden is planned so that there is something in bloom year round. The garden was created by Henry Middleton and modeled after those in Europe. The house was built in 1755 and now, as a museum, displays four generations of the Middleton Family.
Images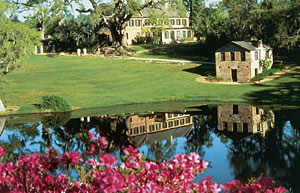 Artisan worker on the plantation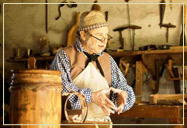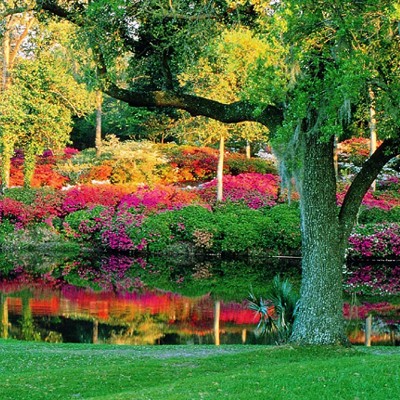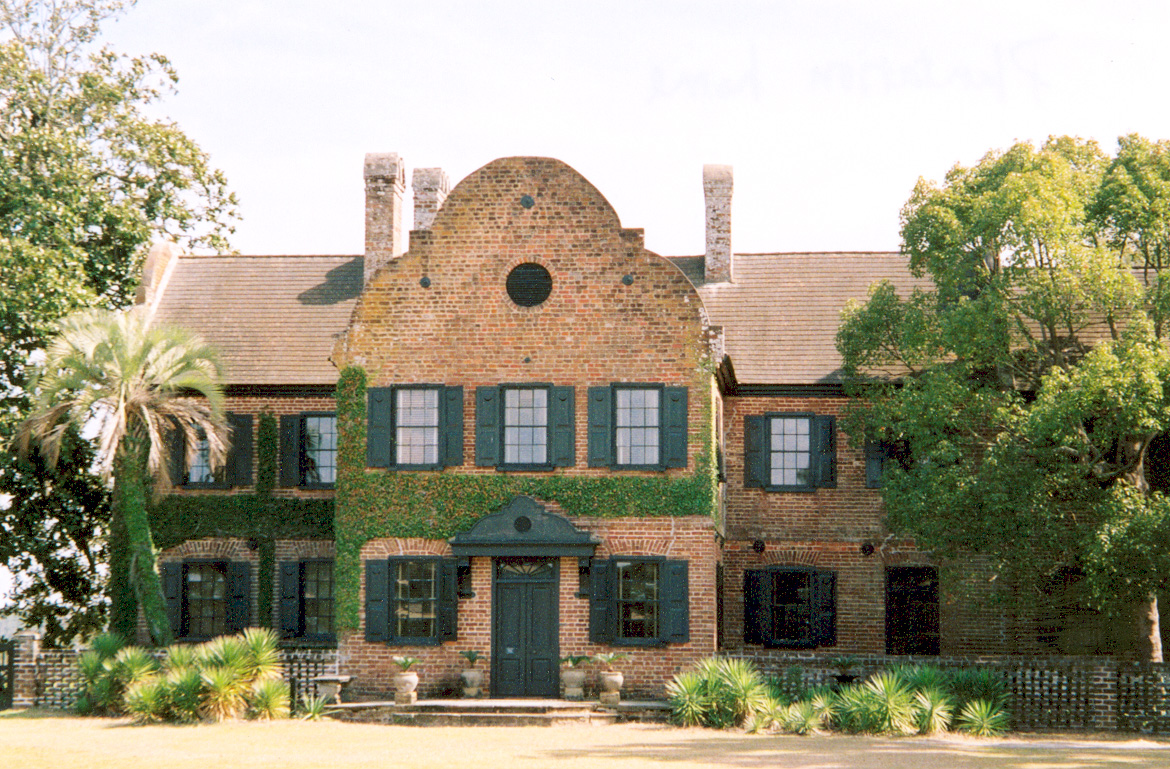 Backstory and Context
Henry Middleton acquired Middleton Place through marriage during the 17th century and it has remained in the same family for over 320 years. Henry was the second president of the First Continental Congress and his son Arthur was a signer of the Declaration of Independence. Arthurs son, also named Henry, was Governor of South Carolina and Minister Plenipotentiary to Russia, and his son William, signed the Ordinance of Succession. The house museum if full of the furniture from the original Middleton's and features silver, books, etc. The stableyards at Middleton Place interpret the activities of the African slaves.
When visiting the stableyards, one will see reenactments of how plantation life was for the slaves. Many had the skills to make clothes and pottery and took care of the animals on the plantation. Some breeds were water buffalo, sheep, goats, guinea hogs, and some poultry among the agricultural work. The Blacksmith would have made nail and horseshoes and also would have made tools like rakes and hoes. The carpenter would have made chair legs and wooden utensils, etc. And of course the potter would have made jugs, bowls, and other clay pieces.
The house museum and the library are the only surviving part of the three building complex that once overlooked the Ashley River. Portions of the house were burned to the ground by Union troops jus two months before the end of the Civil War. The part of the house the least damaged was restored for the families' living quarters. The restored part of the house did indeed survive Charleston's Great Earthquake of 1886, and remained the living quarters until 1975 when it became a museum. There is a portrait of Arthur, his wife Mary and son Henry Middleton on a wall in the home painted by Benjamin West in 1771.
When visiting the gardens, there are guided tours one can go on the see how life was for the Middleton's and the slaves who worked on the plantation. Carriage rides, a restaurant, and an inn where visitors may choose to stay overnight are also inviting attractions to Middleton Place.
Sources
http://www.yelp.com/biz/middleton-place-charleston
Additional Information